After Airbus snatched several customers away from Boeing, the US manufacturer takes one back, with Allegiant Air ordering 50 737 MAX aircraft. But it's not that simple.
We first heard about the possibility of this order a couple of days ago. But what was then a rumour, is now happening – sort of. This is quite an important win for Boeing, which has lost some historic single-aisle customers. However, this new sale doesn't quite mean that Boeing just 'stole' an Airbus customer.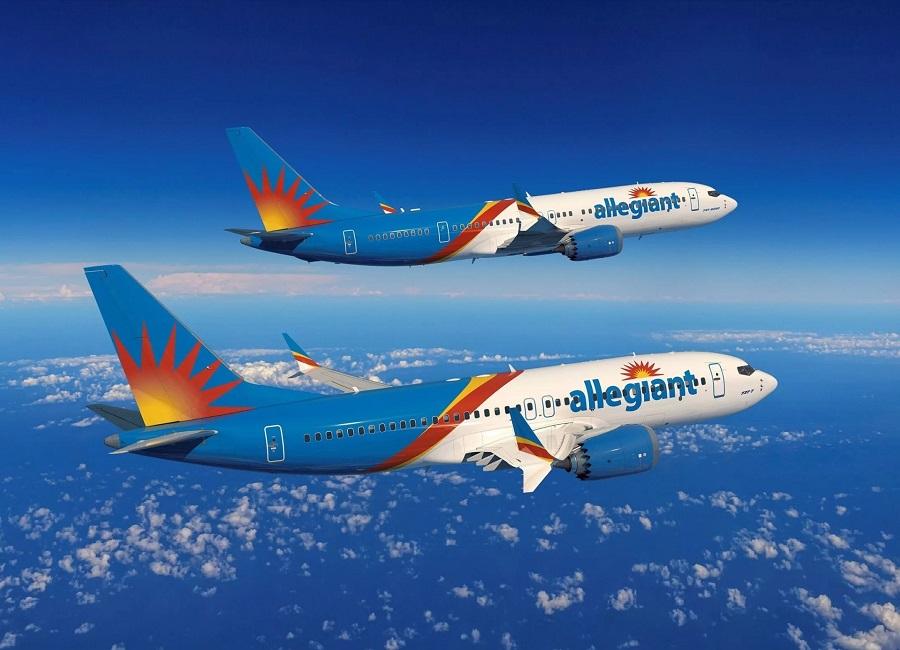 Maurice J. Gallagher, Jr., Allegiant Air chairman and CEO said this about the airline's 737 MAX order:
"Our approach to fleet has always been opportunistic, and this exciting transaction with Boeing is no exception. While the heart of our strategy continues to center on previously-owned aircraft, the infusion of up to 100 direct-from-the-manufacturer 737s will bring numerous benefits for the future – including flexibility for capacity growth and aircraft retirements, significant environmental benefits, and modern configuration and cabin features our customers will appreciate."
"Opportunistic" is perhaps the keyword in the above. As an Airbus only operator (as of 2019), Allegiant Air may have preferred getting A320neos instead of the 737 MAX. But that's purely in operational terms. Industry sources report that the airline's management is very happy with the terms it got from Boeing. However, the airline will continue buying used A320s.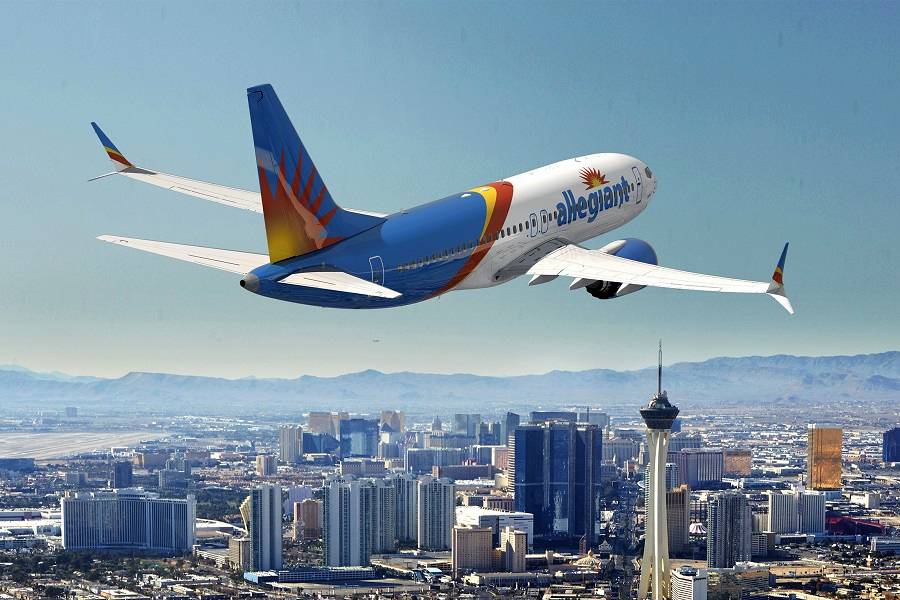 Also, the timing of aircraft deliveries is crucial. Allegiant Air will start picking up its new 737 MAX airliners from 2023. All 50 aircraft will arrive before the end of 2025. Had it gone with Airbus, the airline would have had to split the order between A320s and A220s. Allegiant needed two sizes of aircraft. And as we've covered previously, Airbus is still reluctant to commit to a larger A220-500.
Allegiant Air – A New Direction With The 737 MAX?
But of course, the 737 MAX is a new type for Allegiant Air. And it will continue to use its A320s, so an alternative scenario with two Airbus types, would not have been out of the question. But Airbus didn't have slots for enough A220-300s, to cover Allegiant. And the situation with A320neo delivery slots is even worse. Industry sources say that the first of these jets couldn't arrive in Allegiant's fleet before 2026!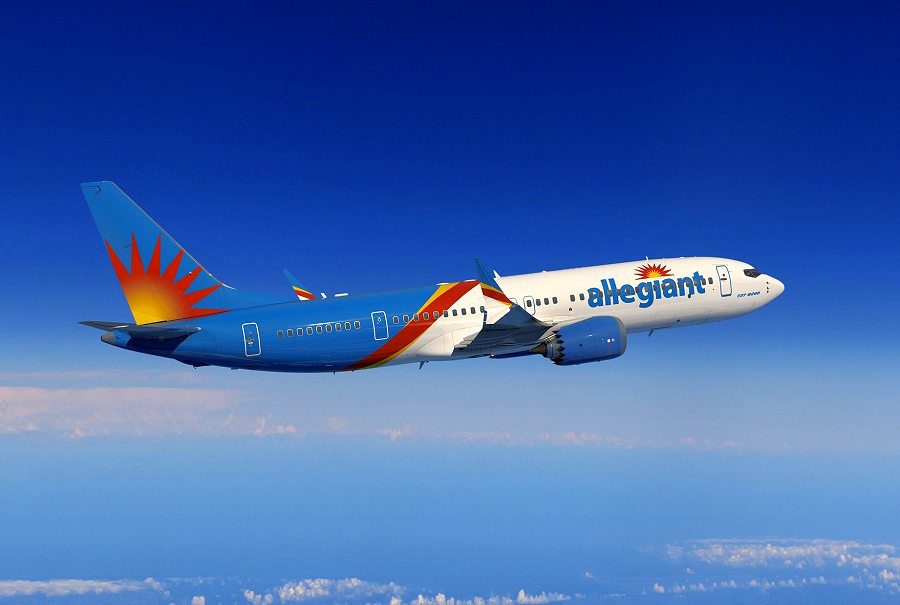 In our previous article, we wrote that the 737 MAX type that Allegiant Air wants is primarily the 737-7. The assumption was that the other type would be the bigger 737-8. As it turns out, the airline is getting the 737-7 and the 737-8-200. The latter is a higher-density variant of the 737-8. And Allegiant just became the first airline in the US to order this variant. Previous orders for it have come from Ryanair, VietJet and Flair, the latter in Canada.
The press releases of Boeing and Allegiant Air didn't break down the 737 MAX order by type. They simply mentioned that the airline is getting 737-7s and 737-8-200s. This is typical of most of Boeing's press releases. Other sources say that the airline is getting 30 737-7s and 20 of the larger 737-8-200s. The order also includes an additional 50 options. However, we don't know how these break down per type – or if the agreement already includes such a breakdown.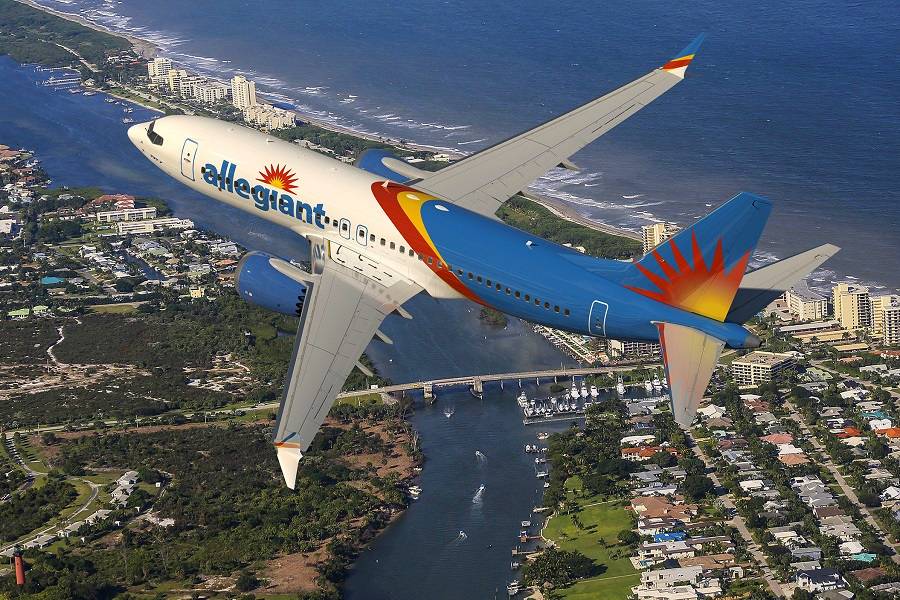 Some Scepticism?
It appears that some Allegiant Air investors might be a bit nervous about this 737 MAX purchase. Adding another aircraft type, especially bought new, is a strategy shift for the airline. Being selective about second-hand A320ceos allowed Allegiant to underutilize its jets, if necessary. This is because such aircraft are cheap to own – or lease. Obviously, this strategy allowed Allegiant to weather some of the ill effects of the pandemic.
Adding new jets is a big step away from the above. The airline's parent company's stock fell by 8% on this news. But analysts report that Allegiant Air got some vital additional perks, with its 737 MAX contract. The airline will get fleet transition support from Boeing. Also, adding aircraft to its fleet in volume, gives the airline a better negotiating position for maintenance and supply-chain contracts.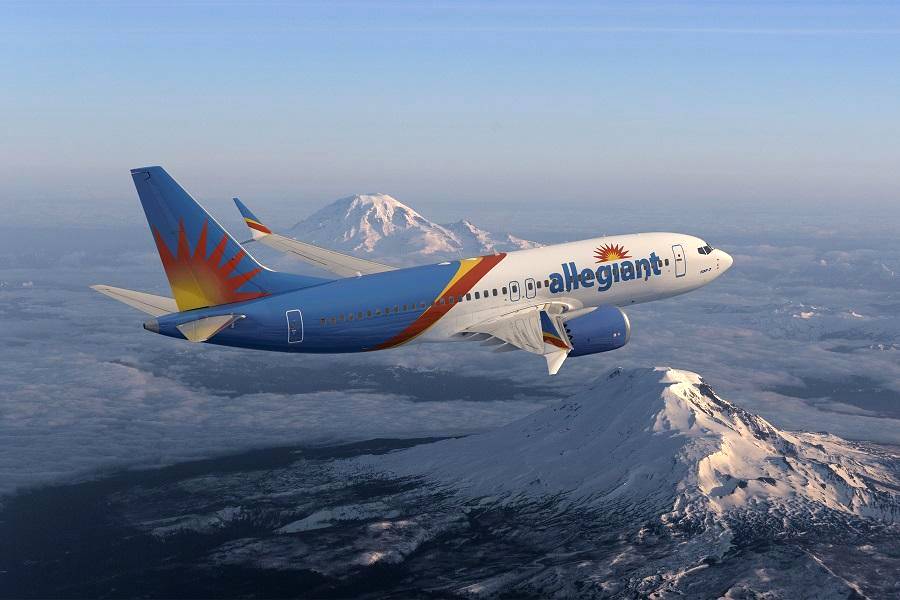 Interestingly, the 737 MAX purchase could ease the support of the Allegiant Air Airbus fleet! This is thanks to a contract the airline made with CFM, the manufacturer of the 737's LEAP-1B engines. As it happens, all of Allegiant's A319s and A320s have CFM-56 engines. So the airline signed a 12-year engine support contract with CFM, covering both its Airbus and future Boeing fleets.
Allegiant Air held a call today to share the details of its Boeing order with its investors. It will be interesting to see if more details emerge about its Boeing deal. With recent order losses in Qantas and KLM/Transavia and stalling negotiations with others, plus its continuing 787 issues, Boeing may have to adjust its sales strategy.