Germany-based Condor introduced a new livery, emphasizing its leisure identity – by using stripes! And people are unsure what to make of it.
Rebranding moves are a part of doing business, and airlines are no different. But with an international reputation at stake, airlines pay particular attention to what image they project to their target audience. A new livery has to last many years, it has to be pleasant and fit the airline's image. Also, it really needs to be recognizable.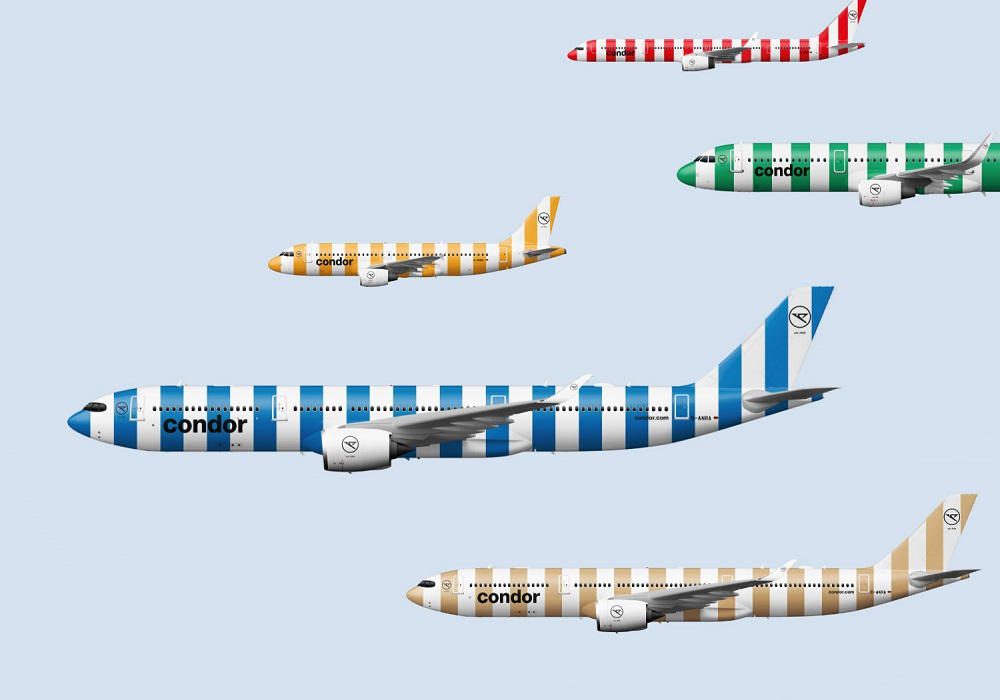 Undoubtedly, the stripes that Condor chose for its livery are VERY recognizable. The leisure operator states that such stripes are a common theme for holidaymakers, especially in the summer. Sun umbrellas, beach towels and quite a few beach beds and poolside beds come to mind. Often, leisure airlines try to diversify to more roles. But clearly, Condor is happy to showcase its identity.
In a very real sense, these holiday stripes are fitting for Condor, given its history. The airline has existed, in one form or another, since the 1950s. And from the outset, it was a holiday-oriented charter. However mixed people's views of the livery may be, it seems to live up to the airline's image.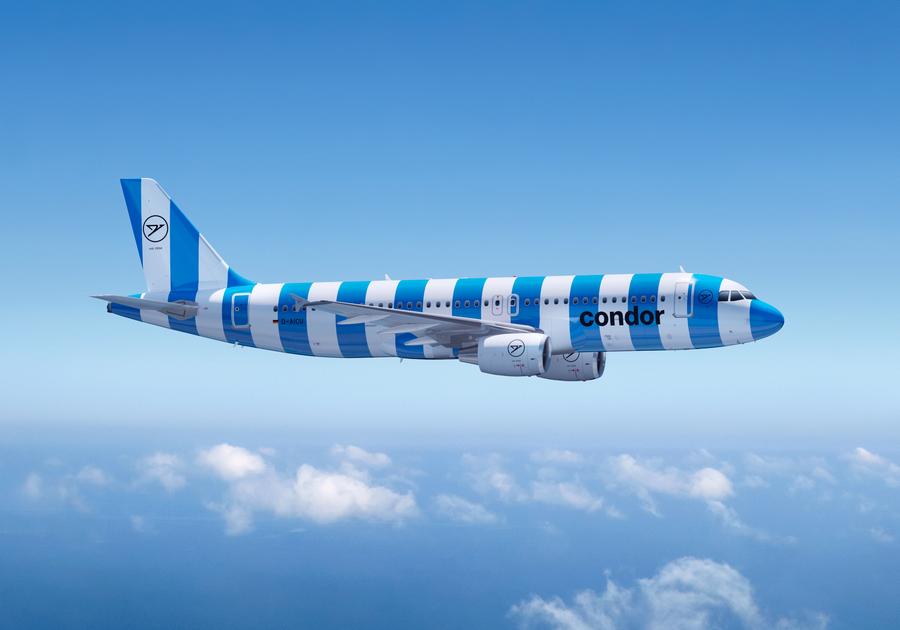 Condor A Buzz From Vertical Stripes?
Very generally speaking, aircraft liveries follow some broadly predictable themes. The more traditional ones have a "cheat" line, going across the passenger's windows. But some retro themes aside, these liveries are very rare in most parts of the world today. However, other colour patterns tend to be horizontal – or mostly horizontal.
Most airlines go with white for a base colour, for its light weight and its ability to reflect heat. Many choose a darker colour at the bottom because it tends to hide most of the dirt – tyre dust, mostly. So the vertical stripes Condor went for, are certainly a novelty. We've seen diagonal lines before (WizzAir, Air New Zealand). Patterns with a vertical colour change in one spot have existed before, too (Transavia, old WizzAir).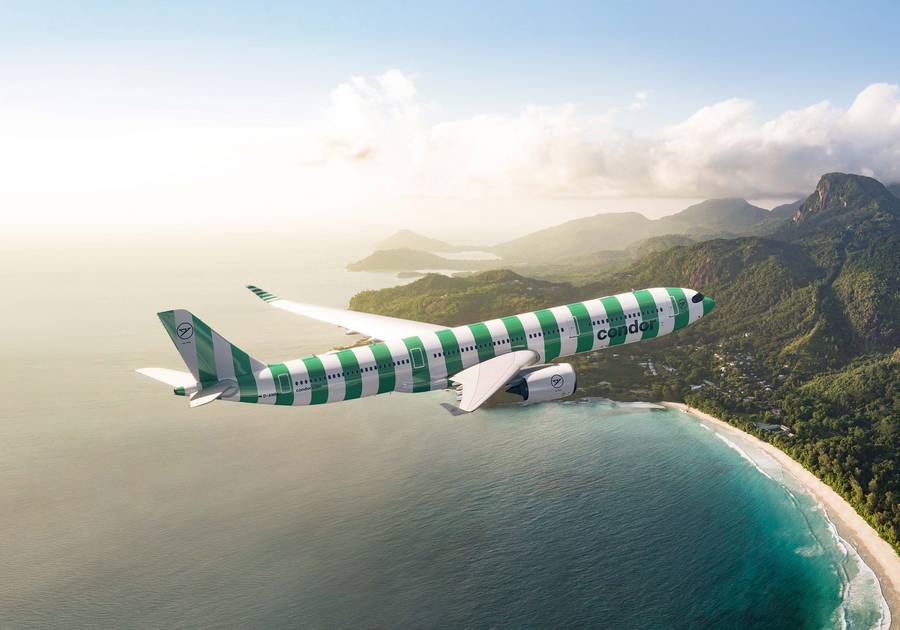 But vertical stripes across the entire fuselage? The airline describes the pattern as "Unique and Recognizable". It is hard to argue against that. The airline chose five colours, with its own names. These are Island (green), Sunshine (yellow), Sea (blue), Passion (red) and Beach (beige). Condor says that its stripes will be difficult to miss at airports. So recognition seems to be the whole point of the move.
And if some people dislike it… well, some controversy creating a buzz, is usually a good thing. As long as the design is pleasant, of course. Also, note that the airline has apparently been planning this change for a little while. Condor has already begun taking delivery of planes wearing these stripes. The pattern is also featured on existing aircraft, emerging from maintenance centres!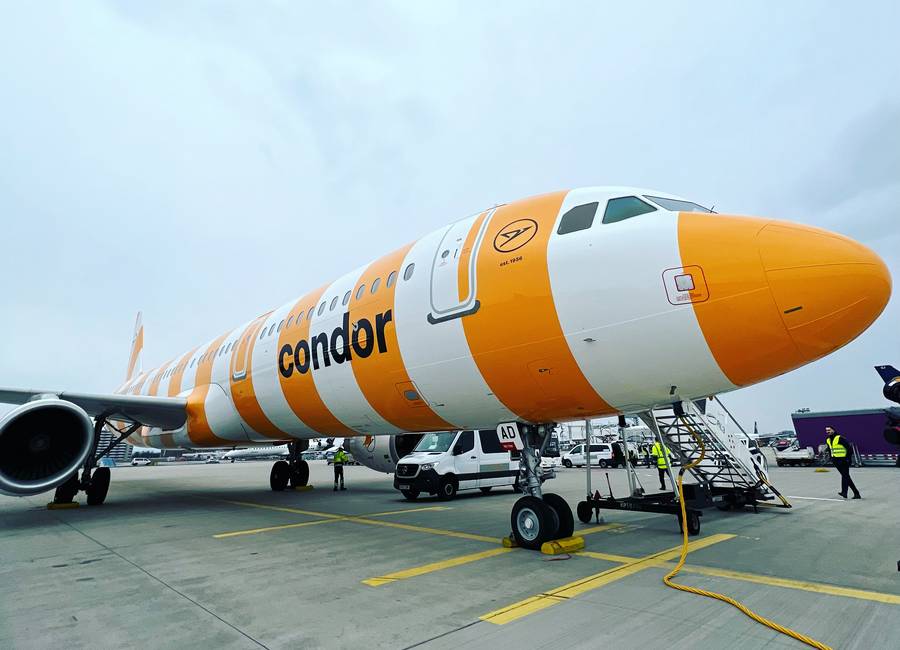 Recovery And Reinvention
Ralf Teckentrup, CEO of Condor, said this about the airline's rebranding:
"Condor has undergone a transformation over the past two and a half years: From a subsidiary of a vertically integrated travel group to an independent airline that looks back proudly on its history and tradition, while at the same time embarking on the path to the future. We want to express this unmistakably through our corporate identity: Condor is vacation and Condor is unmistakable – like our new design, with which we are now launching into the future."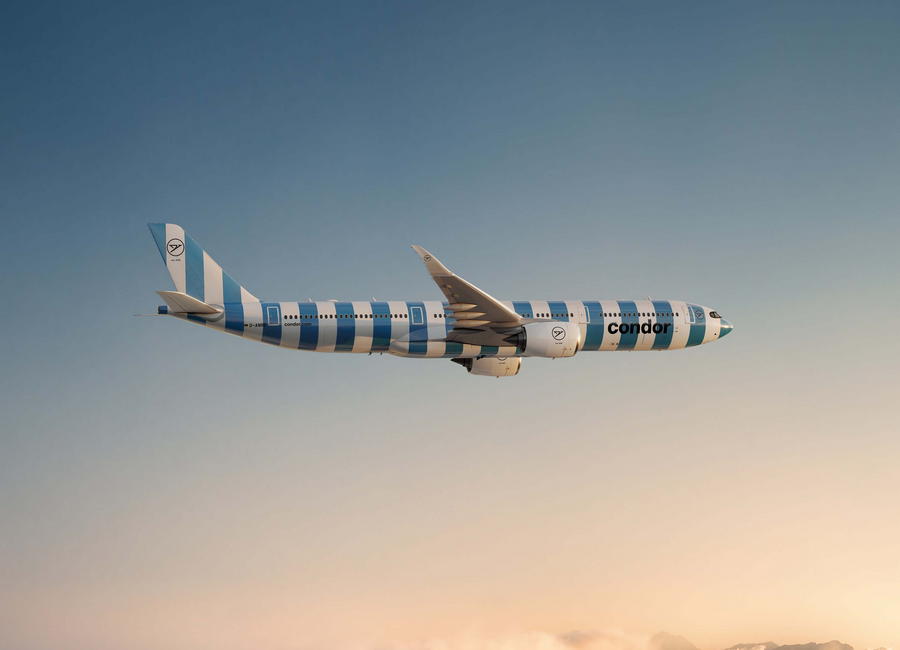 Beyond the stripes, Condor seems to be recovering from a few difficult years. The airline had partnered with the Thomas Cook holiday group since around 2000. In 2004, Condor officially became part of the group. In later years, it briefly lost its brand name, as Thomas Cook merged its operations with other airlines. Then in September 2019, the Thomas Cook Group collapsed.
Fortunately, Condor survived this difficult period, with some government assistance. Now an independent airline, perhaps its new stripes will help Condor differentiate itself from a difficult past. The company has new investors and has made some interesting strategic decisions. These include the switch from Boeing 767s to Airbus A330neos, for its long-haul operations.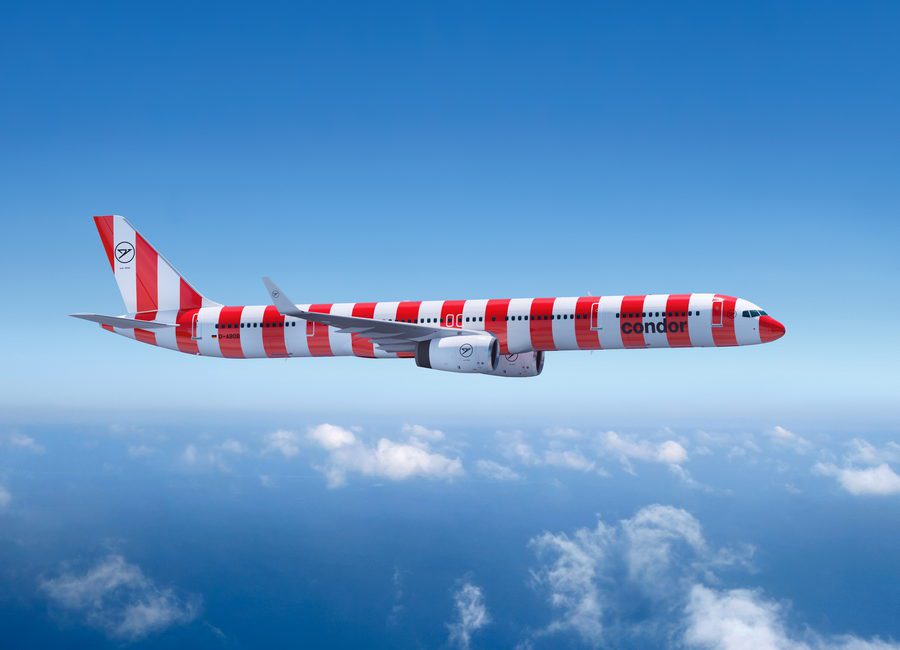 Time will tell how the public will react to the new stripes on new Condor aircraft. The company looks set to have several jets in these colours by the summer. Plane spotters will certainly like them; sharply contrasting lines are easier for camera focusing systems to pick up!