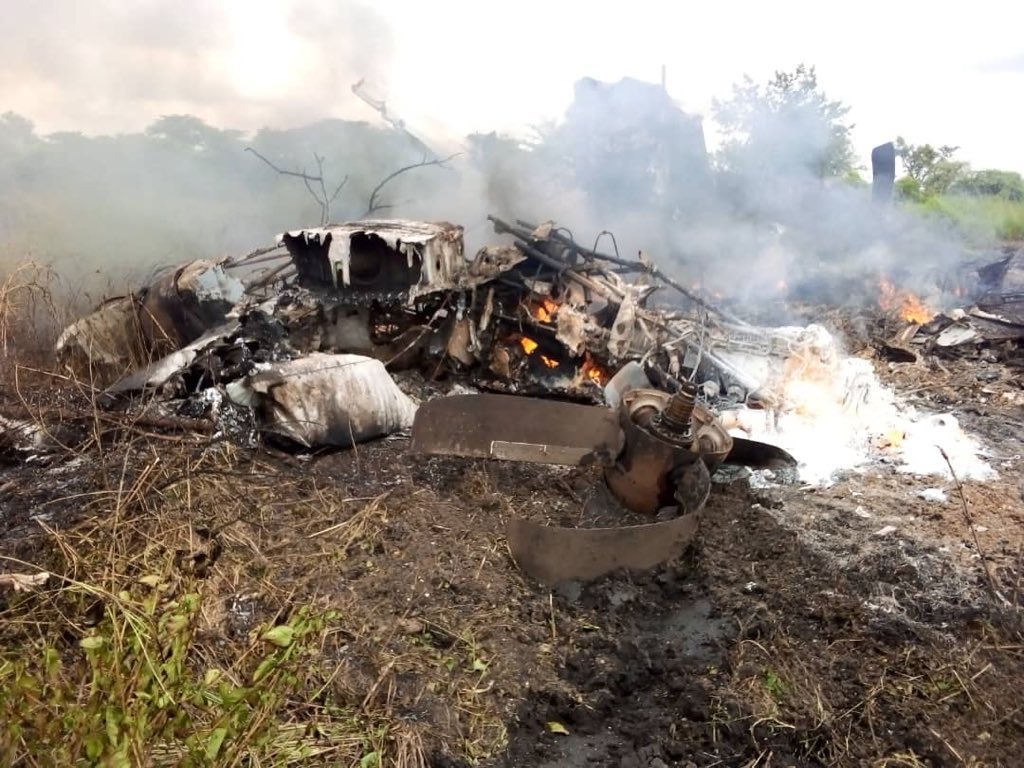 A United Nations World Food Programme (WFP) chartered cargo aircraft, crashed shortly after takeoff from Juba Airport on Saturday (22 August ) morning; One passenger survived, though is in a critical condition, whilst all three crew and 5 passengers died in the crash.
Madut Biar Yel, the National Minister of Transport, told reporters that the cargo plane, belonging to South West Aviation, crashed in the Referendum Area of Juba a few minutes after it took off from the international airport in the city.
Mr. Yel, who visited the scene of the crash, said the plane was carrying goods and money headed from Juba to Wau and Aweil towns. Local sources report solar panels and subassemblies being loaded onto the aircraft shortly before take-off.
The minister disclosed that the cargo plane, an Antonov AN-26, was carrying three crew members and five passengers on board. He commented:
"The cargo plane took off from the airport at 7:48 am. The aircraft hired by WFP crashed with eight people on board, but there is one survivor,"
The government official expressed sympathy to the families of the victims, saying the government will carry out investigations into the incident. Though at this moment in time, no official cause of the crash has been announced.
Air crashes are not unusual in Africa, where many airlines fly old or outdated aircraft, with infrastructure that is often not properly maintained. According to the website of South West Aviation, based in Juba (South Sudan), the airline operates one AN-26 registration YI-AZR. That tailnumber is unknown in several online aircraft databases; We also await the official registration of the aircraft tail-number.
We will bring more information as we receive it.
What do you think the cause of the crash was? Got further information? Comment down below
This content was provided to MentourPilot by provider, Travel Radar Media. Travel Radar offers high quality content in partnership with Mentour