According to Ukrainian sources, the authorities in Canada are about to hand over a Russian Antonov An-124 heavy-lift freighter to Ukraine.
In the days following Russia's invasion of Ukraine in February last year, a number of western countries blocked their airspace to the aircraft of Russian airlines. But not all countries did so at the same time. Canada and the European Union officially closed their airspace to Russian carriers on the 27th of February. The U.S. made the same move early in March.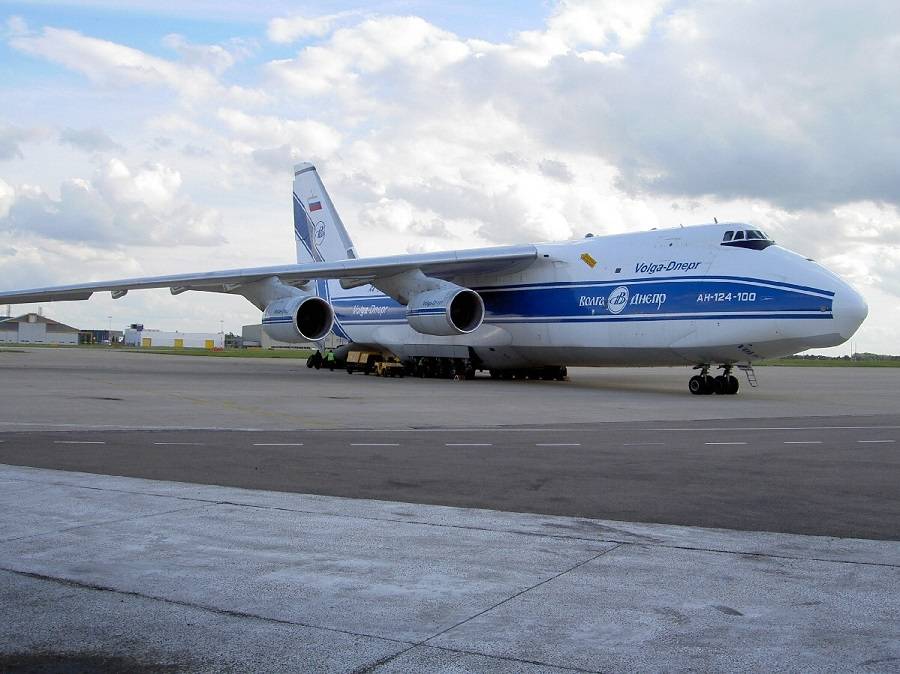 But when Canada closed its airspace to Russia, a Volga-Dnepr Antonov An-124 was on the ground in Toronto. This aircraft, with registration RA-82078, is still there. Not only that, Toronto Airport has been charging Volga-Dnepr for parking ever since. By now, the An-124 has amassed parking fees of over $300,000 for its mandatory stay in Canada.
An-124 And Sanctions in Canada
Before the invasion, Volga-Dnepr regularly operated its jets to customers in North America, including Boeing. This particular aircraft had just flown from Khabarovsk Novy Airport (UHHH) in Russia to Anchorage (PANC) in Alaska, on the 26th of February. The An-124 left for Toronto Pearson (CYYZ) in Canada on the same day, arriving the next morning.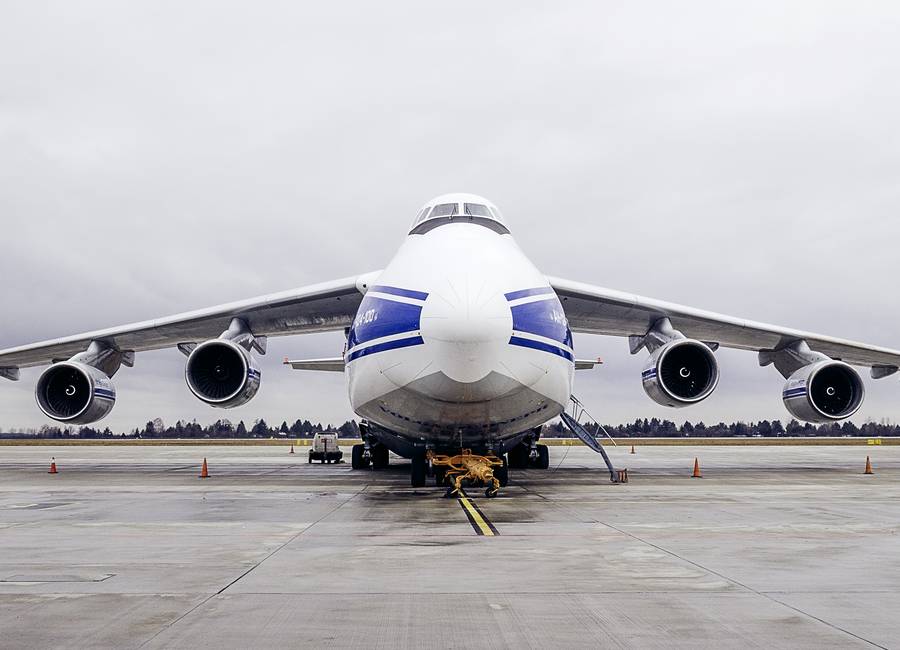 The latest news about the fate of this freighter is coming from Denys Shmyhal, Prime Minister of Ukraine. He made this announcement after a meeting with Canadian Prime Minister Justin Trudeau. The Ukrainian Prime Minister stated that this confiscation is part of a package of sanctions that Canada introduced earlier this month.
In addition to the An-124, Canada is introducing sanctions that involve more assets of Volga-Dnepr. The sanctions also affect the Russian company's subsidiaries AirBridgeCargo and ATRAN. We don't know what timeframe, if any, exists for the transfer of the aircraft to Ukrainian authorities. Antonov Airlines would be the obvious recipient of this An-124, as it already operates the type.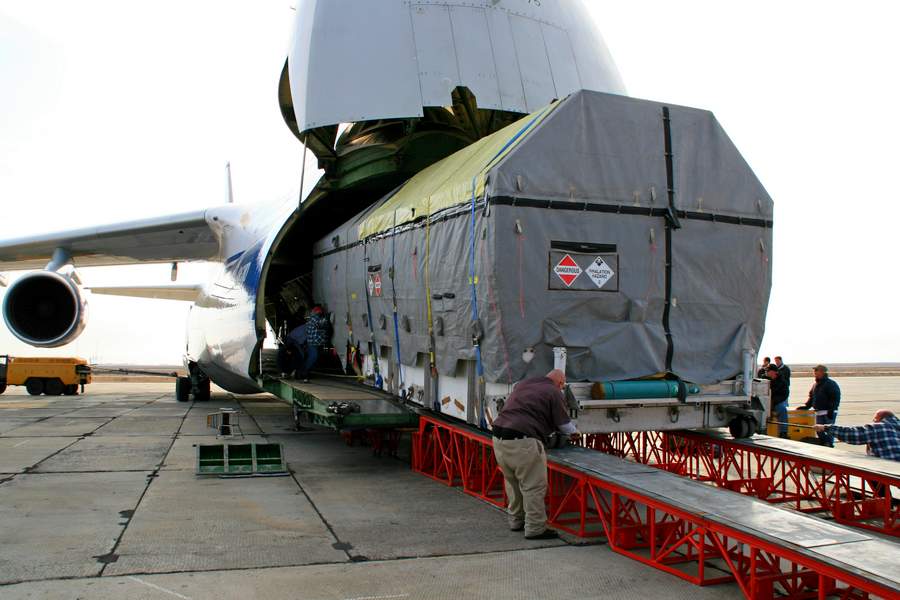 Fleet Disruptions
Aside from this aircraft in Canada, Volga-Dnepr has three more An-124 freighters stuck at Leipzig Halle Airport (EDDP) in Germany. The Russian company has had to scale down its operations since the invasion. In addition to these jets, the company had a fleet of 16 747 freighters and one 777, under its subsidiary AirBridgeCargo. All of these jets are in storage, while foreign lessors repossessed two more.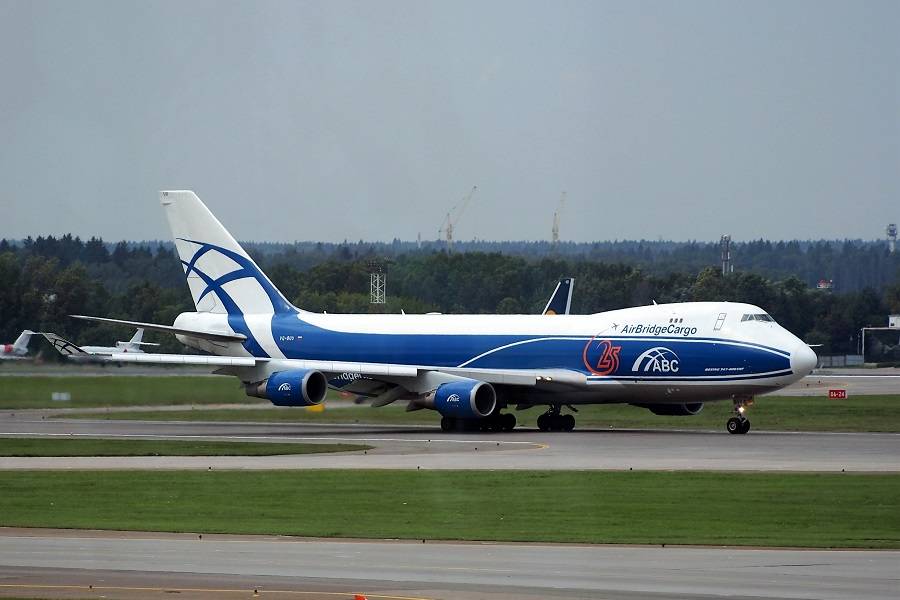 In a previous development, an American court awarded lessor BOC Aviation $406 million, over three 747-8s that AirBridgeCargo (a Volga-Dnepr subsidiary) operated before the invasion. BOC repossessed one of these jets last spring. Volga-Dnepr fired over 200 of its pilots last summer since it is no longer operating its fleet of Boeing aircraft.
We will update this story if there is confirmation of a handover of this An-124 after an official decision in Canada. This aircraft is twenty-six-and-a-half years old. Volga-Dnepr has been its first operator since it first flew, in September 1996.
Check out these latest videos from Mentour Pilot and Mentour Now on YouTube!