Before Breeze even starts operations, the promising startup is increasing its aircraft orders with Airbus, adding another 20 A220-300s!
Some airline startups begin with a modest fleet of a few airliners. Then they slowly build up to a larger fleet, as they get their bearings in the industry. It's safe to say that Breeze will not be one of these startups. However as we saw recently, its founder doesn't really need to get his bearings in this industry! But even so, Breeze's commitment to the Airbus A220 is quite unusual, and impressive.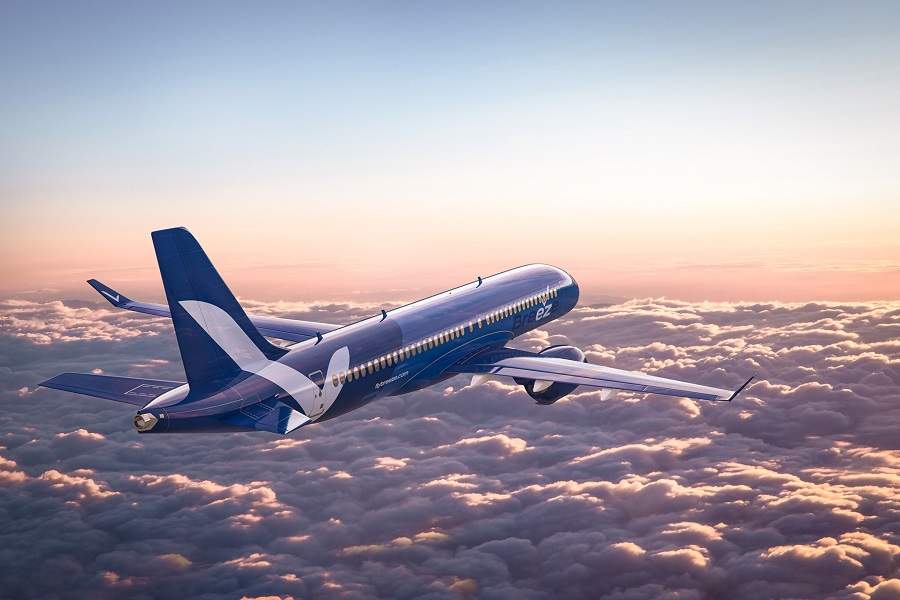 The airline will actually start operation with a fleet of Embraer E190/195s. These jets will help the airline start operations a bit earlier. They are also a bit smaller than the A220, perhaps giving Breeze some flexibility. But it's not that simple. Breeze will use its Airbus fleet on different, longer, more high demand routes. Breeze is even asking Airbus to add an extra fuel tank to the A220-300, to boost its range. This is an aircraft that already has a range of 3,600 nautical miles!
Breeze's Airbus A220 Orders
Breeze previously had orders for 60 Airbus A220-300 aircraft. The original plan was for deliveries to begin in April this year – i.e. now. That date has moved back since, the airline now expecting its first jets in October. For a startup, 60 brand new jets (plus 46 Embraers!) already was an impressive number. It is the same number Air France has ordered, to replace their entire A319/A320 fleet! Only JetBlue was ahead, with 70 A220-300s. AirBaltic has just (…) 50!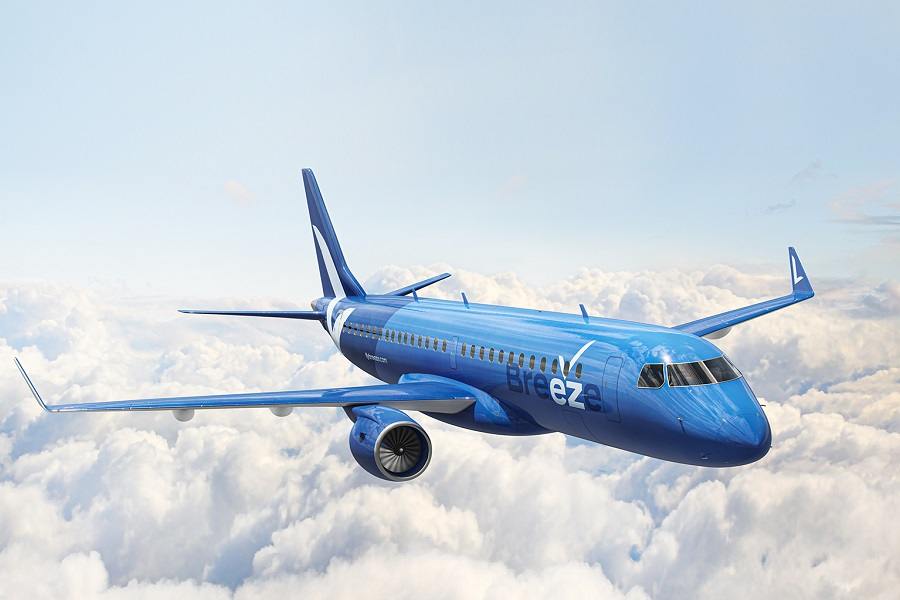 Their latest order brings Breeze's total to 80 A220-300s. And that's more of this model than anyone else, world-wide. Delta is beating them when combining A220-100 and A220-300 orders (95). Breeze only wants the larger, -300 variant, which can seat between 135-145 passengers. In any case, Breeze is splitting its fleet in half. One type (Embraer) is cheap to acquire, the other (Airbus) is cheap to run! The airline plans to keep both types in its fleet.
The airline will use its fleet in unserved/underserved routes. This should allow them to build a small but loyal customer base. They also want to build a reputation as a 'nice' airline – and it will be interesting to see how easy this is. Breeze is already busy hiring pilots for both its Embraer and Airbus A220 fleets. The latter may still be months away, but the airline doesn't expect these new pilots to have an A220 type rating.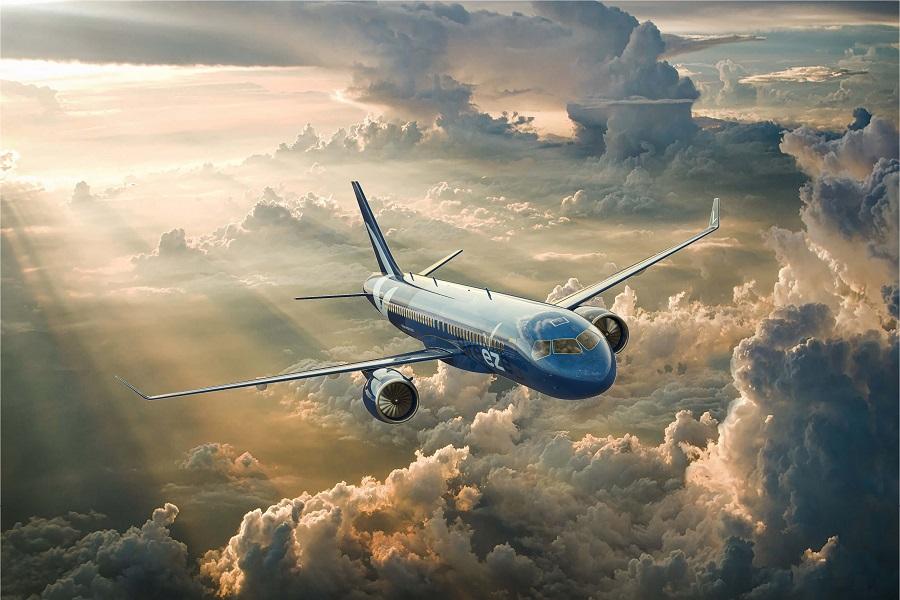 Both the A220 and Breeze are interesting future prospects, perhaps starting a trend for lower-scale point-to-point travel. Plus, the airline can obviously pick the right time to start its operations, as the pandemic finally winds down! We will keep an eye open for them.