Spirit and Frontier Airlines, two low-cost carriers in the United States, announced plans to merge their operations, reshaping the US market.
The aviation industry in the United States saw a substantial amount of airline mergers, the decade following the 9/11 attacks. More mergers came in the decade that followed, but much fewer by comparison. The last such merger that we saw came in 2016 when Alaska Air purchased Virgin America.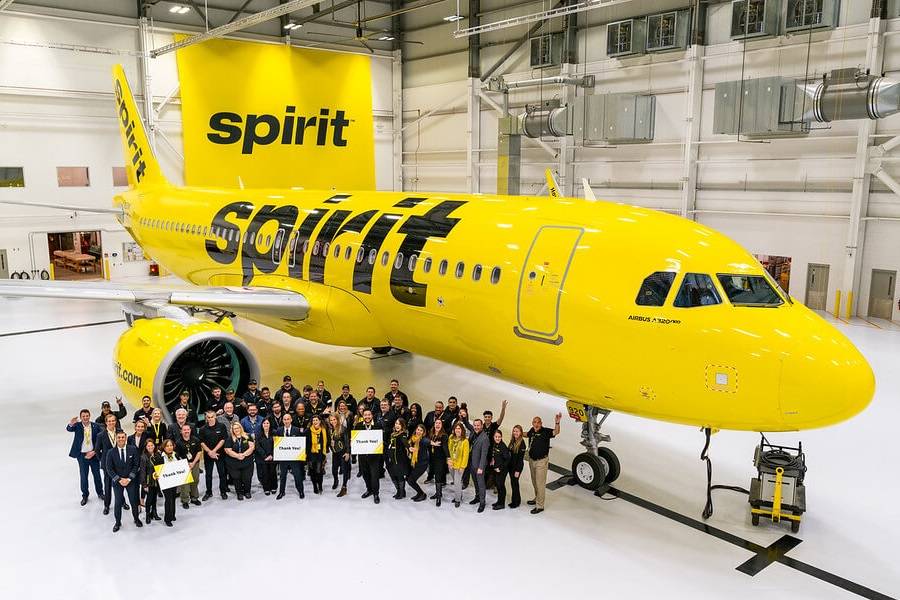 Aviation analysts predicted more mergers to come, because of the pandemic. But such moves were few and far between, even outside the US – where there wasn't a post-9/11 wave of mergers. However, this merger between Spirit and Frontier would create a low-cost carrier giant. Put together, the two airlines eclipse Alaska Air and even JetBlue, in passenger air miles.
So a merger between Spirit and Frontier would create America's fifth-biggest carrier. It would follow American Airlines, Delta Air Lines, United Air and Southwest Airlines. The value of the merger is $6.6 billion. Currently, the two airlines do not have any direct ownership connections. But they almost did… sort of. The owner of Frontier is Indigo Partners, a private equity firm. In the past, Indigo was a majority shareholder of Spirit.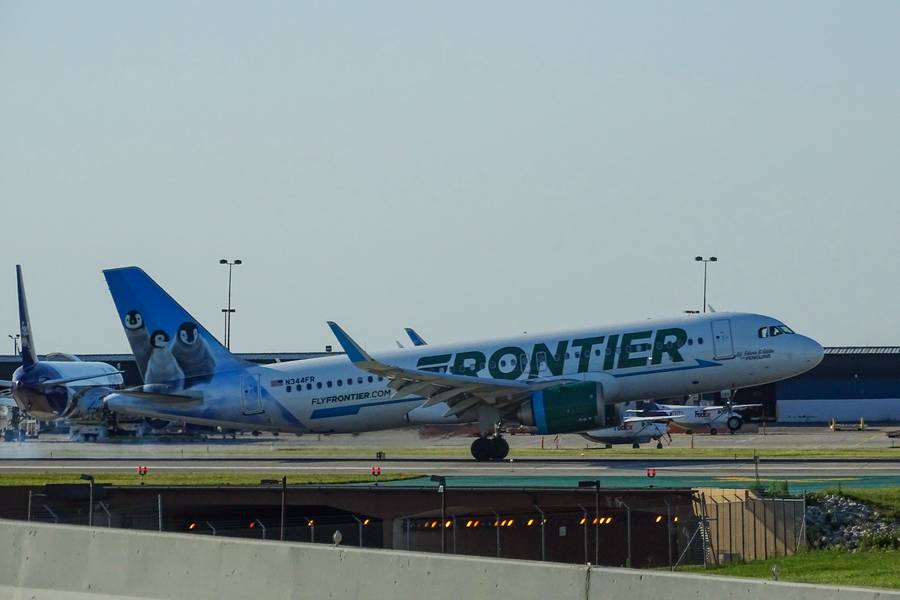 Some Notable Similarities
Both Spirit and Frontier now have all-Airbus fleets. So a merger would not add any operational complexity to the new (?) airline. Even better, both airlines have extremely young fleets. Frontier's fleet is just over four years old, on average. Spirit's fleet is currently just under seven years old. However, like Frontier, Spirit is quickly replacing older planes The airline is getting rid of its rather old A319s; without them, the fleet's average age is about 5 years.
There are more similarities between the two companies. Both Spirit and Frontier have greatly expanded their fleets in recent years. Spirit went from 65 to 145 planes in five years (up to the end of 2019). Frontier went from 54 to 98 aircraft in the same period. Currently, Spirit has 175 aircraft, while Frontier's tally is at 111. However, the companies have orders for just over 350 new Airbus aircraft!
It's also far from clear at this point what shape this merger will take. In financial terms, Frontier will be acquiring Spirit. However, this tells us little about the name of the new airline. We do know that it will continue operating as a low-cost carrier. Speaking of finances, both Frontier and Spirit are still recovering from the pandemic. But they have both recovered faster from some bigger US airlines. This is mainly because they don't rely as much on business travel.
Frontier, Spirit, Competition And Regulatory Approval
Then there is the small matter of regulatory approval, always a feature of such mergers. Recently, regulators blocked a partnership between JetBlue and American airlines. This wasn't a merger, yet some analysts opined that it could limit competition. The management of Frontier and Spirit are adamant that the joint venture will offer better prices to the travelling public.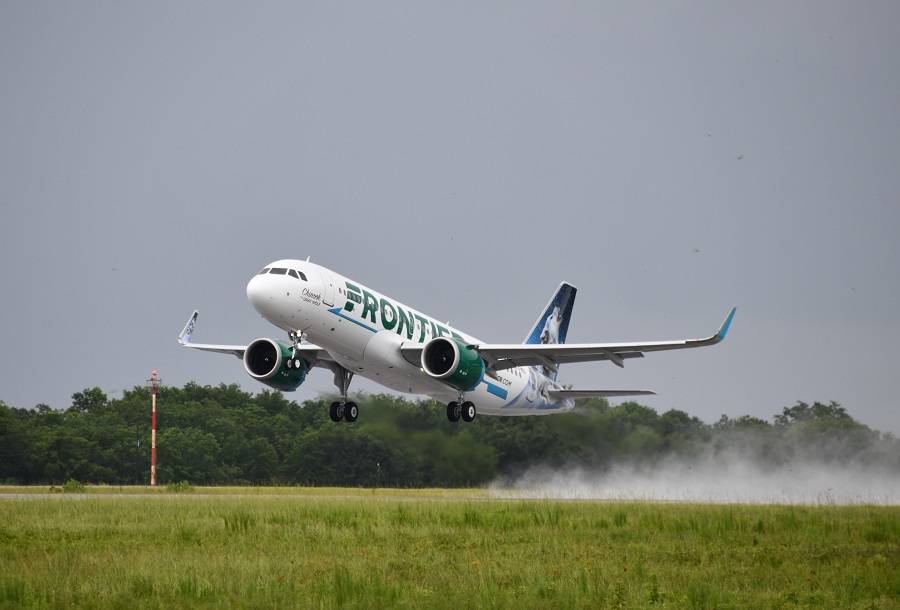 We will have to wait to see if regulators agree with the above. Arguably, the two airlines could be small enough to make the merger acceptable. On the other hand, there is substantial overlap between the Frontier and Spirit route networks. This could become a hurdle, for the merger. However, the airlines could argue that their fleet expansion plans allow them to open new routes, without compromising existing ones.
Finally, the news of the merger between Spirit and Frontier comes with a rather awkward footnote. It appears that an IT issue caused Frontier to stop all flights, earlier today. As of this writing, the airline today has cancelled 125 flights. This represents 24% of its scheduled flights for Monday. To be fair, in previous months we saw similar glitches from American and Southwest, among others.