A Jet2 Airbus A321 diverted over Britain, with two fighter jets escorting it to Stansted Airport. The reasons for these actions are unclear.
This developing story involves flight LS-922. Jet2 has been performing this service daily during the past few weeks. It departs from Dalaman Airport (LTBS) in Turkey, heading for Manchester Airport (EGCC) in the United Kingdom. The flight usually lasts around four hours and leaves Dalaman just before 7 pm. We don't know how many people are on board the incident flight.
This Jet2 A321 left Dalaman on time, departing from runway 19. Its crew initially climbed to FL340. The aircraft was still at cruise altitude, by then at FL360, when it entered British airspace. But just as it flew by London, the aircraft commenced a rapid descent. Flight tracking websites soon showed that two Royal Air Force fighter jets had intercepted the Jet2 A321.
https://twitter.com/999London/status/1580302044182679552?s=20&t=w43NX6okxOPhk_AhvEeXBA
Jet2 A321 Lands In Stansted
The crew of the airliner diverted to London Stansted Airport (EGSS). They made a safe landing using runway 22, approximately four and a half hours after departure. Afterwards, the flight crew taxied their aircraft to a remote stand. According to local media, the airport uses this stand "for hijackings and terrorism threats".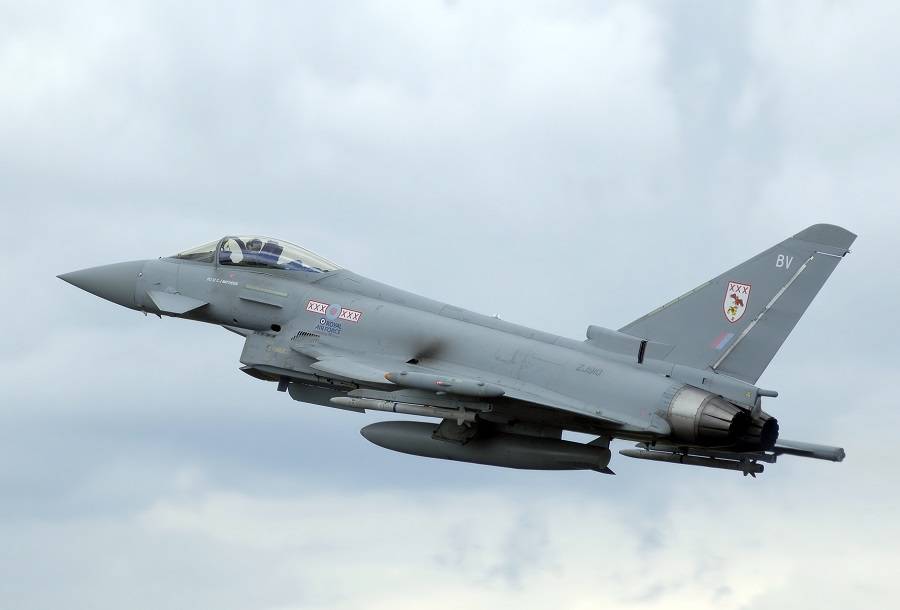 The same sources state that Stansted stopped all aircraft departures during this incident. Armed police along with other emergency services met with the aircraft. Unconfirmed reports suggest that the cause of this diversion was a bomb scare. As of this writing, the Jet2 A321 remains in the same stand, west of the runway.
A statement from the RAF confirmed the launch of two Quick Reaction Alert (QRA) Eurofighter Typhoons, because of a commercial aircraft that was "causing concern". The two aircraft escorted the Jet2 A321 to Stansted and then remained airborne for some time, before returning to their base.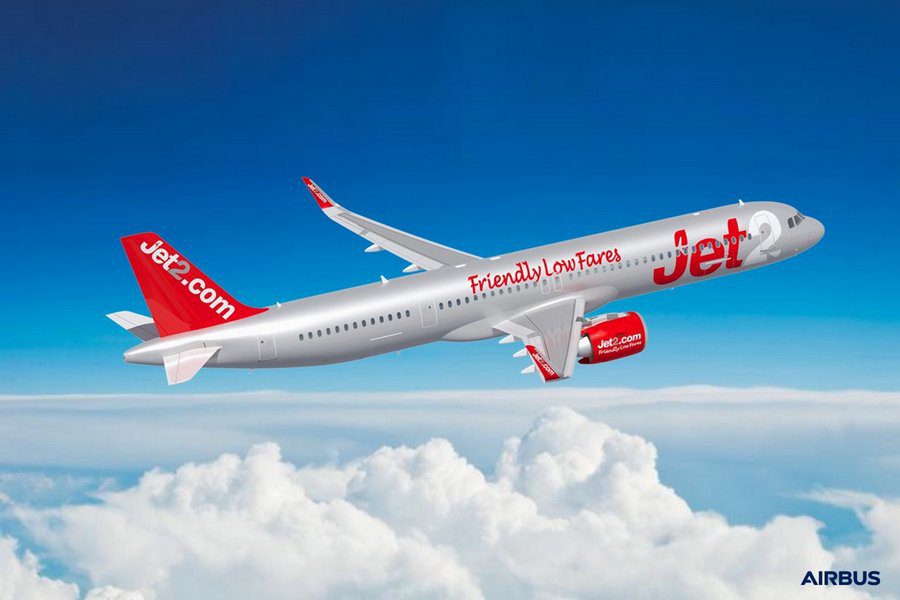 The aircraft in this incident is an Airbus A321-211, with registration G-HLYB. It is eight-and-a-half years old, and its first operator was Thomas Cook. Jet2 has been primarily a Boeing 737 operator but has occasionally made seasonal leases of Airbus aircraft. But more recently, it has been leasing more of these jets, painting them in its own colors. It has also ordered new A321neos, directly from Airbus.
UPDATE
Jet2 has issued the following statement:
We will update this story again if there are more developments.
Check out these latest videos from Mentour Pilot and Mentour Now on YouTube!