An ATR72 was involved in a crash as its crew was about to land, in Nepal. There are no reports of survivors among the 72 people on board.
This tragedy happened on Sunday, the 15th of January. It involved flight YT-691 (or YT-961 according to other sources). This is a domestic service for Nepal's Yeti Airlines, departing from Kathmandu Tribhuvan International Airport (VNKT). Currently, the flight's destination is Pokhara International Airport (VNPR).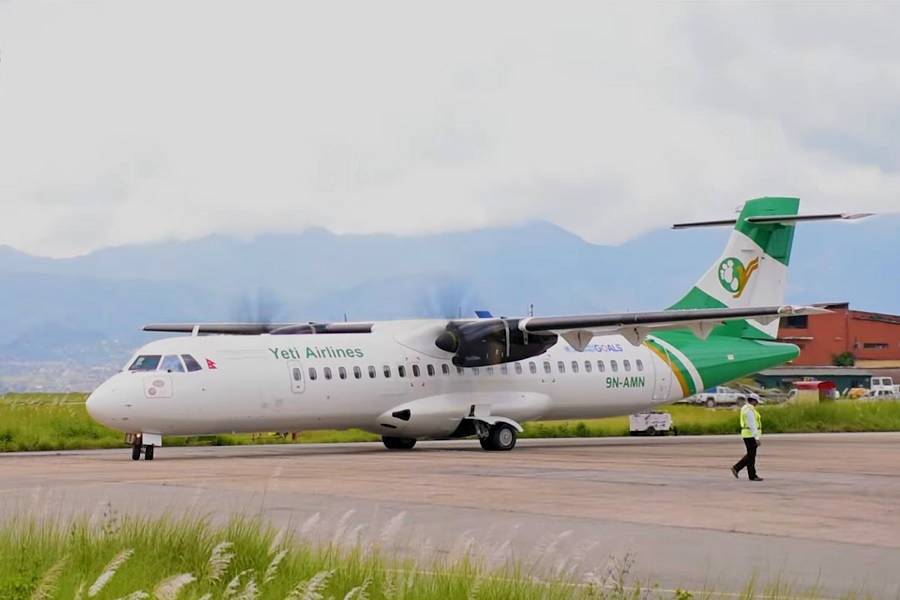 Until recently, this flight landed at Pokhara's old Airport (VNPK). Some sources still list this as the destination of the ATR72 flight in this crash. The switch between old and new airports took place earlier in January. Given the close proximity of the two airports, the Nepalese authorities ultimately intend to close down the old one. But for now, it continues to operate some flights.
There were 65 passengers and 4 airline crewmembers onboard the ATR72 in this crash. 53 of the occupants were Nepalis, according to the airline and the authorities. The passengers included 3 children and 3 infants. We don't know if there was something unusual about the flight, prior to the approach. But the aircraft's speed and altitude information, on flight-tracking websites, appears to show some irregularities.
https://twitter.com/scottiebateman/status/1614525375673167873?s=20&t=dJAVw3mf00YW1vpZgaMSkw
ATR72 Sends Strange Data Before Crash?
Shortly after takeoff, Flightradar24 shows that the ATR72 involved in this crash indicated speeds varying from 5 to 172 knots, and calibrated altitudes varying from 8,200 to 99,100 feet (this is NOT a typo). The obviously faulty data persist until later in the flight. It also seems like the aircraft was sending similarly faulty information on flights dating back several weeks.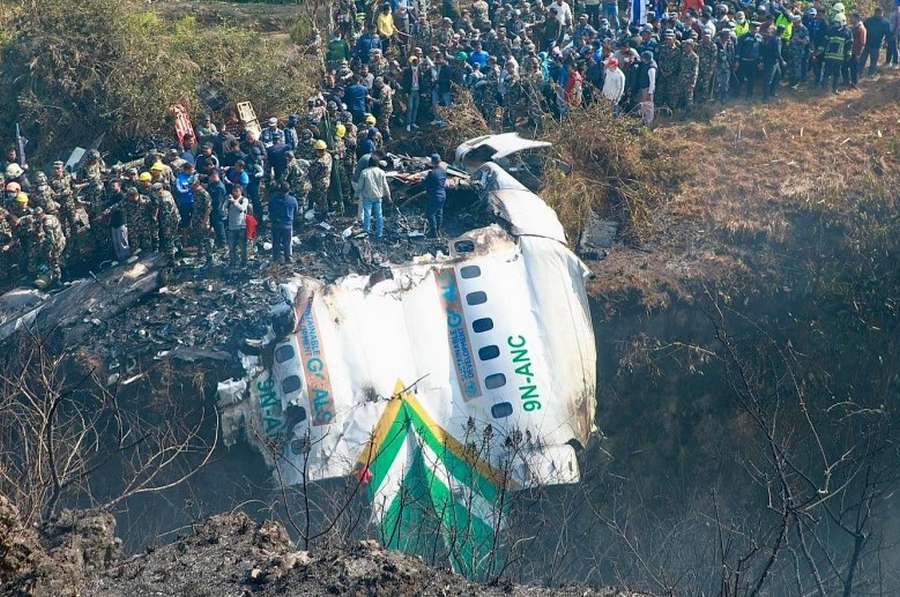 However, we don't know what role, if any, this played in the crash of this ATR72, as crews have redundant air data sources and other systems. According to local sources, the aircraft's crew were on final for runway 12 at Pokhara's International Airport. A bystander's video appears to show the ATR72 moments before the crash, flying at a very high angle of attack, before abruptly rolling to the left, in an apparent stall.
The aircraft crashed in a ravine. Fortunately, there are no reports of any victims on the ground. But so far, authorities have not found any survivors among those on board. Rescue efforts include personnel from the Nepali fire service, police, army, and airport rescue crews.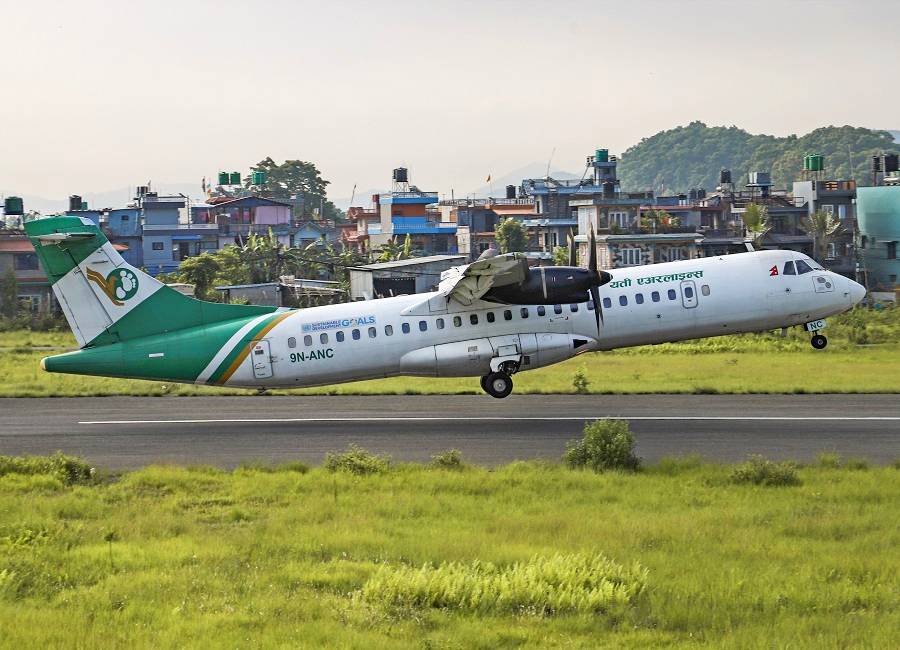 The aircraft in this tragic accident is a Yeti Airlines ATR72-500, with registration 9N-ANC. Yeti has had the 15-year-old aircraft in its fleet since April 2019. Its first operator was Kingfisher Airlines in India, starting in August 2007. In 2013 it passed on to Thailand's Nok Air, until January 2019. The aircraft's owner is South African lessor Investec. Yeti has five other ATR72s, all of them -500 models.
Check out these latest videos from Mentour Pilot and Mentour Now on YouTube!