A video shot earlier today shows a 747 Dreamlifter dropping one of its 18 wheels as it lifted off from Italy, heading for South Carolina!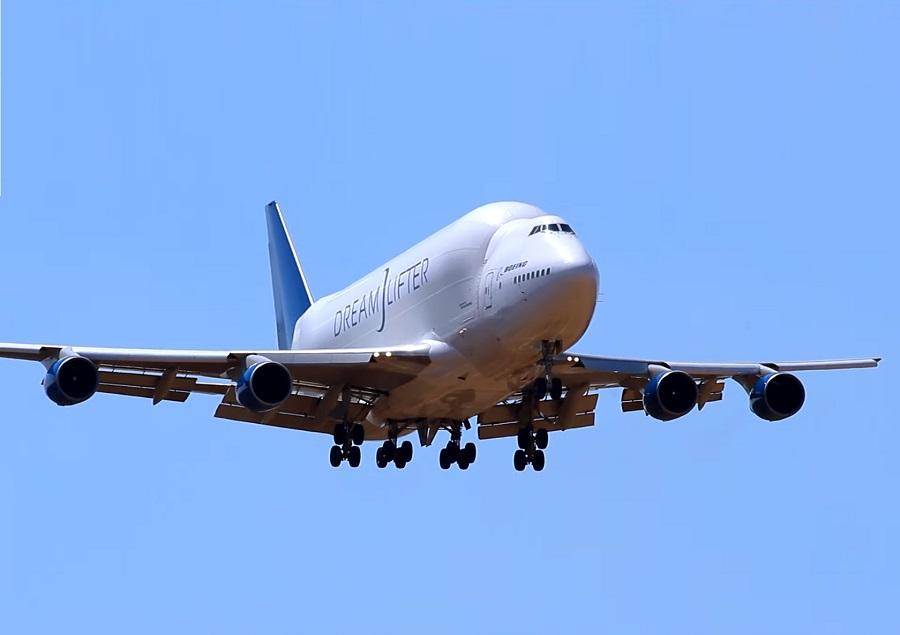 This event involves flight 5Y-4231 and a Boeing Dreamlifter. Boeing makes this flight a few times each month, departing from Taranto Grottaglie Airport (LIBG) in Italy. Its destination is Charleston International Airport (KCHS) in South Carolina, USA.
The 747 Dreamlifter departed on time, its crew using runway 35 for departure. Taranto airport has no parallel taxiway, forcing the crew of the large aircraft to backtrack and make a tight 180-degree turn at the start of the runway. An observer appears to have shot a video of the departure, from the east side of the runway.
https://twitter.com/BoardingPassRO/status/1579858165407305728?s=20&t=w_wkLeNDAcSLsWPLkE3o-Q
This video shows that the 747 Dreamlifter lost a wheel shortly after lifting off. The wheel appeared to emit smoke shortly before detaching itself from what looks like one of the main body gear bogies. 747s have four main gear bogies: two under the fuselage and one under each wing. The aircraft made a left turn while continuing its climb out of the airport. Its crew then continued with the journey, without entering a hold.
https://twitter.com/Hamiltonsea/status/1579863260933025793?s=20&t=0opyu4RHm3NfQu1Ae9pLmA
747 Dreamlifter Lands Safely
The crew of the 747 Dreamlifter landed their jet safely on runway 15 in Charleston. We will likely hear more about this soon. For now, we simply know that the aircraft used nearly all of the runway, before stopping. Unsurprisingly, this flight had become the world's most tracked flight on websites like Flightradar24.
https://twitter.com/Fiicaan/status/1579939238644420608?s=20&t=0opyu4RHm3NfQu1Ae9pLmA
Boeing has four 747 Dreamlifter aircraft, all originally passenger-carrying 747-400s. This particular Dreamlifter has registration N718BA and is just over 30 years old. It first entered service in 1992 in the hands of Malaysia Airlines. Boeing re-acquired it in 2007. It became a Dreamlifter in 2010. Its operator, on behalf of Boeing, is Atlas Air.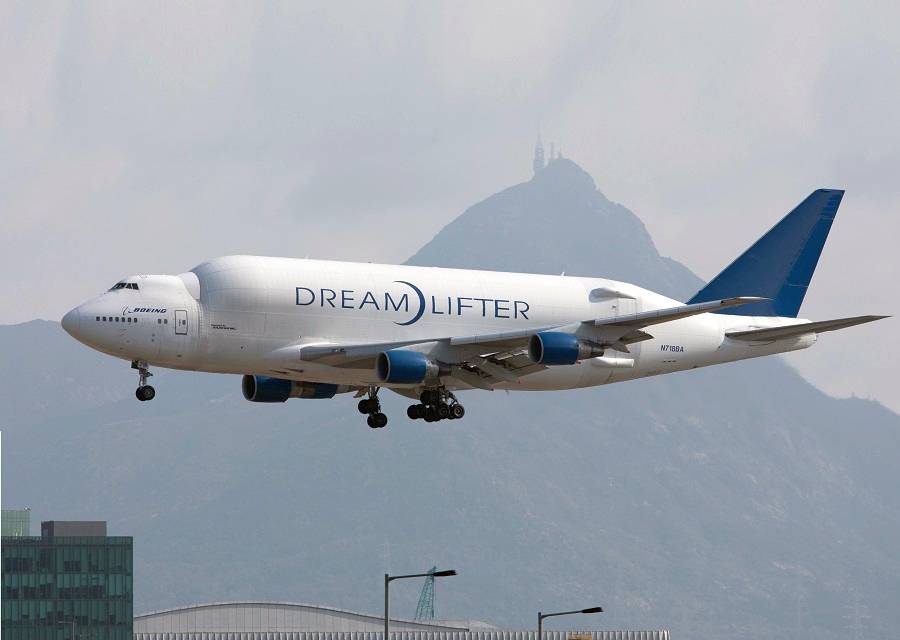 The purpose of these flights is to transport parts for the Boeing 787 Dreamliner. Boeing makes this aircraft using many composite major assemblies, made all around the world, including in the US, Japan, and Italy. One of Boeing's suppliers is Leonardo, who makes a number of different parts for it. One of these is the central fuselage section, which it assembles as a "one-piece barrel". Leonardo makes these at a plant in Grottaglie Airport.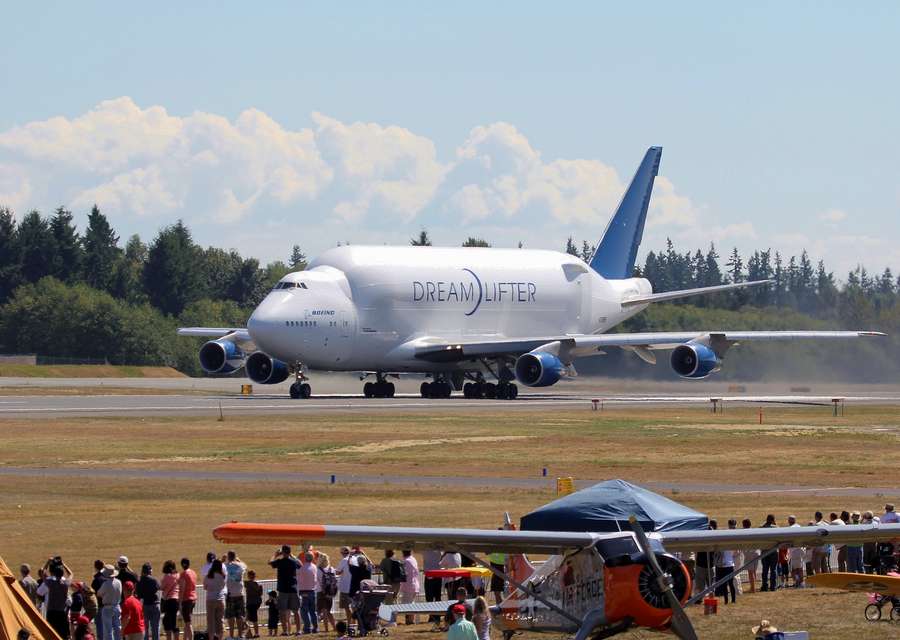 Boeing then uses the 747 Dreamlifter to carry these components to its final assembly sites in the United States. Until 2021, Boeing made the 787 at two sites. It made the smaller 787-8 and 787-9s in Everett, while the larger 787-10 was finished in Charleston, SC. In 2021, Boeing moved all production to Charleston, as a wider drive to cut costs, following the 737 MAX groundings.
Check out these latest videos from Mentour Pilot and Mentour Now on YouTube!