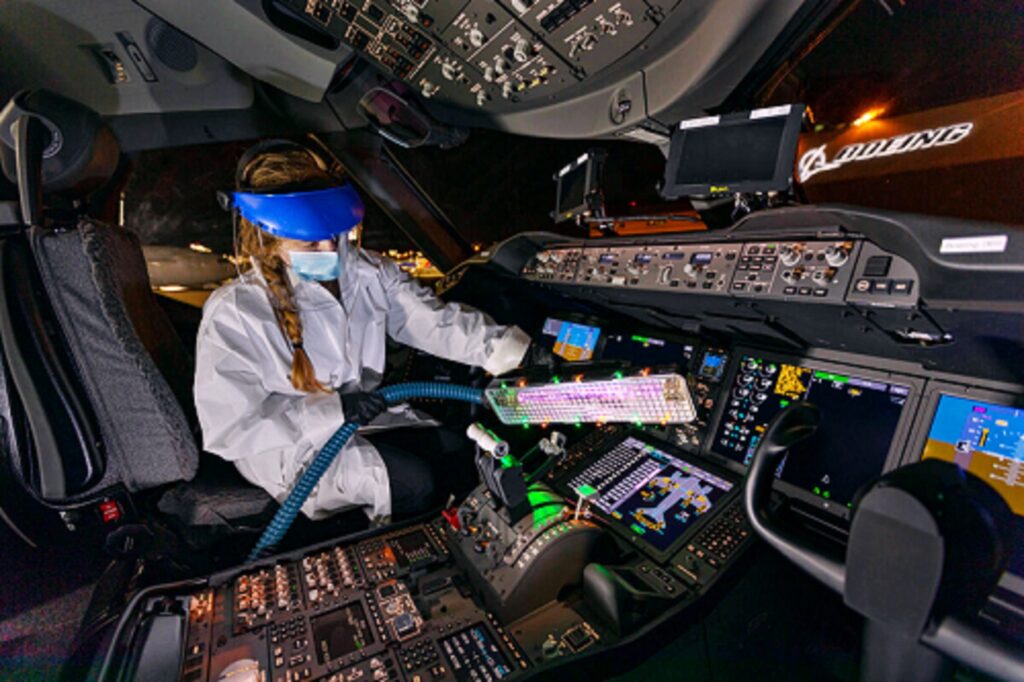 Today US Manufacturer Boeing, entered into a patent and technology license with Florida-based Healthe® Inc.  The deal with  Healthe will mean the company manufactures an ultraviolet (UV) wand designed to sanitize airplane interiors and signifies a step in the right direction for returning air-passenger numbers.
What is a UV Light Wand?
Boeing designed and developed the UV wand as part of the company's Confident Travel Initiative (CTI) to support customers and enhance the safety and well-being of passengers and crews during the COVID-19 pandemic with the aim of restoring confidence amongst passengers to travel in a post-COVID world.
Healthe, another US firm, will produce and distribute the commercial wand, helping airlines and potentially others combat the coronavirus pandemic. The technology could be available for airlines in late autumn/early Winter of this year. The device is an addition to sanitising and protective measures already in place by airlines, which include the use of high-efficiency particulate air filters (HEPA) that trap more than 99.9% of particulates and prevent them from re-circulating back to the cabin.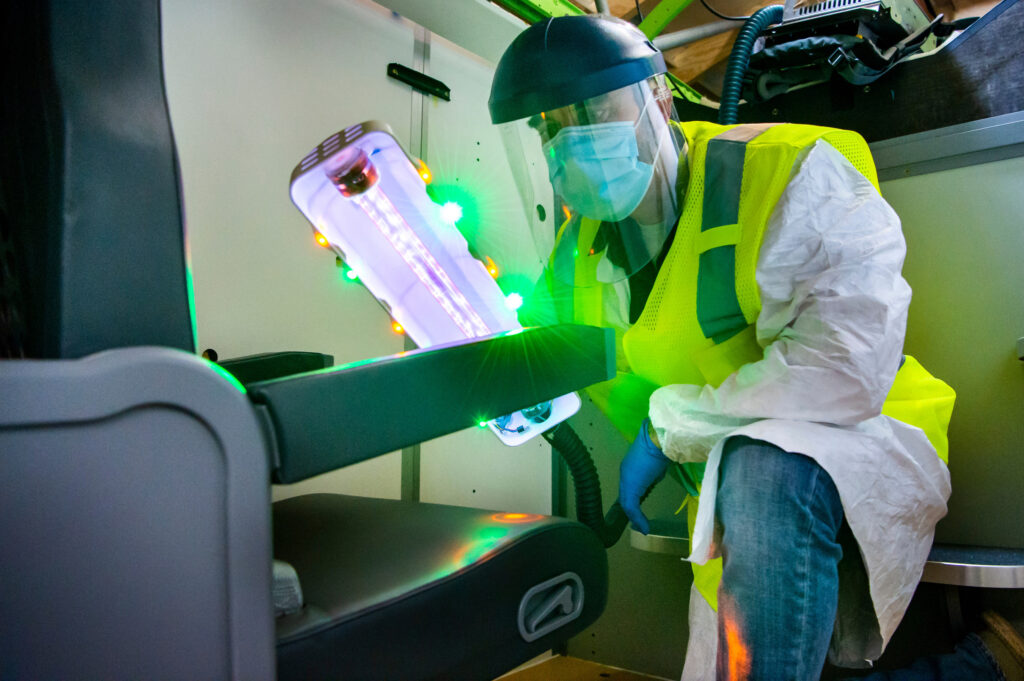 How does it work?
Using the self-contained apparatus that resembles a carry-on suitcase, crews can pass UV light over high-touch surfaces, sanitizing everywhere the light reaches. The UV wand is particularly effective in compact spaces and sanitizes a flight deck in less than 15 minutes. The wand uses 222nm (nanometer) UVC light waves. Research indicates 222 nanometer UVC inactivates pathogens – including the Coronavirus – effectively.
As part of CTI, Boeing solicited feedback from multiple industry sources, which aided in quickly validating this technology. Etihad Airways was the first to evaluate the device, and the UV wand was demonstrated on the Etihad 787-10 ecoDemonstrator airplane on Aug. 21.
The mission of Boeing's Confident Travel Initiative is to be a leader in the global effort to provide passengers and crew a safe, healthy and efficient travel experience. But will it make you confident to fly? Let us know in the comments below!
This content was provided to MentourPilot by provider, Travel Radar Media. Travel Radar offers high quality content in partnership with Mentour