An auction for a space ride on the Blue Origin New Glenn capsule ended today, with the as-yet-unknown top bidder paying $28 million.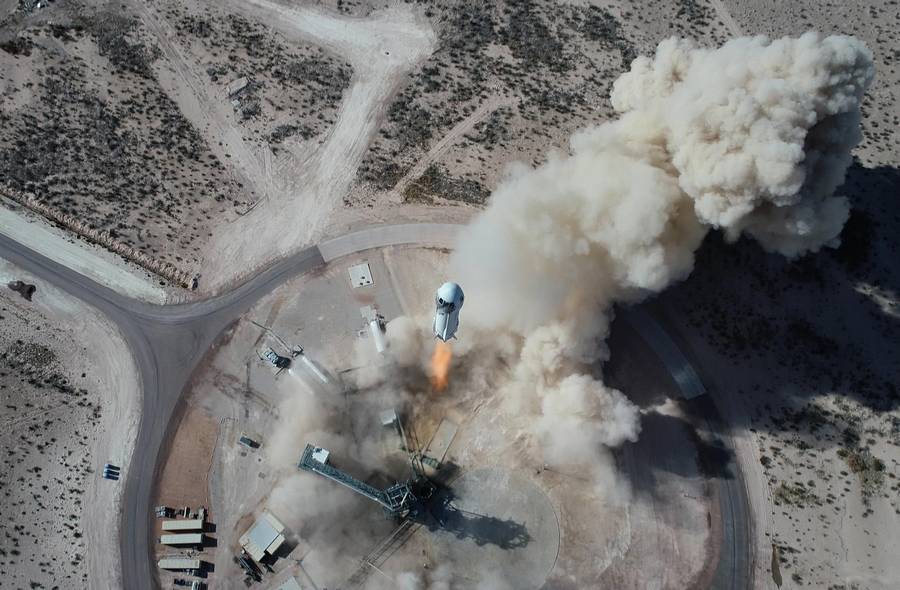 The inaugural flight will take place on the 20th of July. Blue Origin's first space ride will have four passengers on board. Blue Origin and Amazon founder Jeff Bezos earlier confirmed that he will ride on this flight. His brother Mark will also join him, along with a fourth individual whom Blue Origin will reveal soon.
The on-line auction for the first seat began a month ago, reaching $4.8 million before Saturday. That's when a live phone auction began. And once it got going, it REALLY got going! Within four minutes, the top bid had reached past $20 million. And it ended another three minutes later, with the winning bid for the Blue Origin space ride at $28 million. This money will go to Club for the Future, a Blue origin foundation that aims to inspire young people to start careers in STEM and space.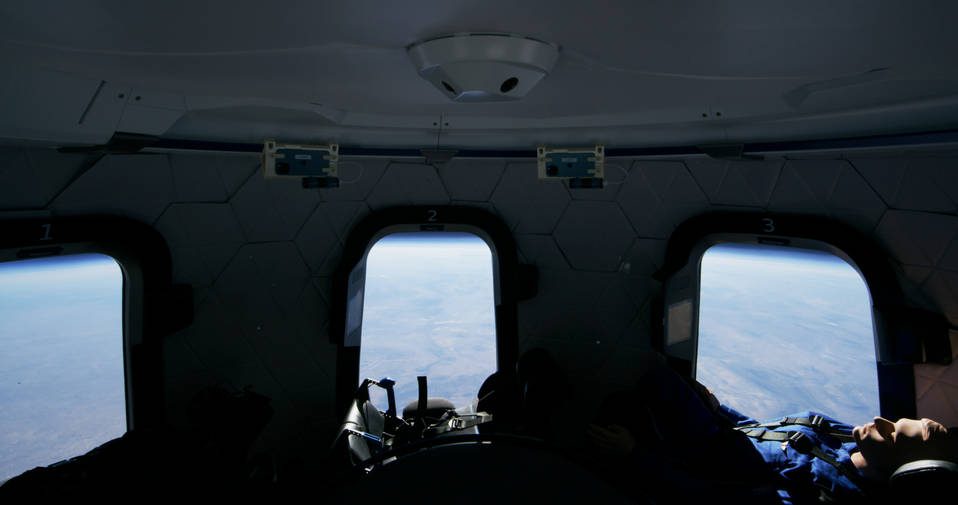 New Glenn And New Shepard
The four future astronauts to take the Blue Origin ride to space, will travel in the New Glenn Capsule. This will sit on top of the New Shepard rocket. And already, this combination has flown to space fifteen times, most recently in April. But the only passengers so far were test dummies, like 'Mannequin Skywalker'.
As we have seen, Blue Origin isn't alone in having space ride offerings to members of the public. Virgin Galactic is also very close to making its first flight with passengers on board. The company is using a very different system, with two winged aircraft in an aerial launch setup. What they have in common with Blue Origin's New Glenn/New Shepard, is that everything is reusable. This is key to both companies' plans to make such flights commonplace, in the near future.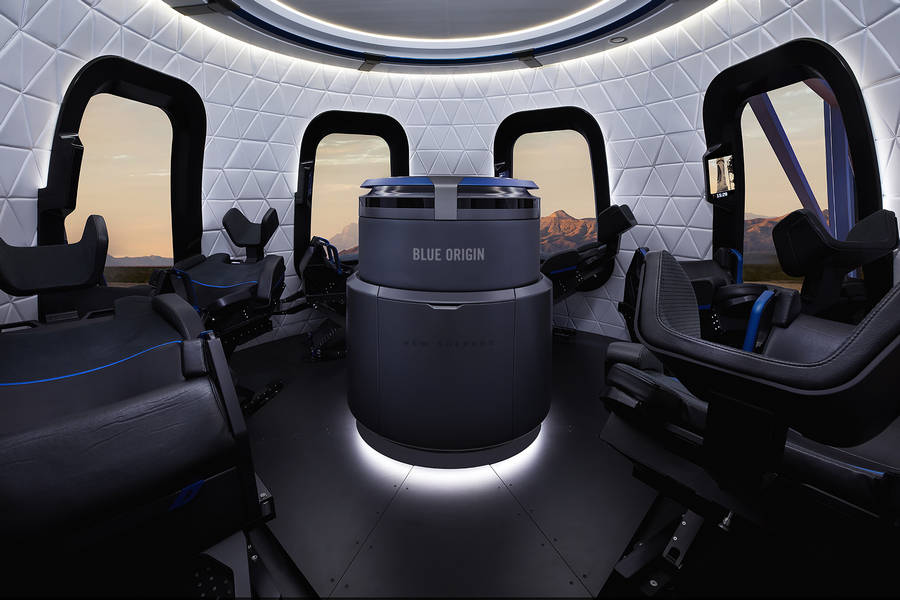 Another thing Virgin Galactic and Blue Origin have in common, is that their vehicles will climb to the same height. That's 100km/62mi, beyond NASA's 50-mile edge of space. And in theory at least, their costs will be very similar… probably. Virgin Galactic will charge its passengers $250,000 each. And auction-aside, Blue Origin's space ride should be a bit cheaper, at $200,000. However, the company announced these prices some time ago. So they are not set in stone.
Bezos, Blue Origin and a Space Ride 'Race'
There is also an interesting, albeit unofficial race at play. Blue Origin's Jeff Bezos, Virgin's Richard Branson and of course SpaceX's Elon Musk have been jibing each other about who would take a ride to space first. Obviously we now know the date of Bezos' flight. But Virgin Galactic should perform a test flight with passengers on the 4th of July weekend. And there are some suggestions that Mr Branson will be among them!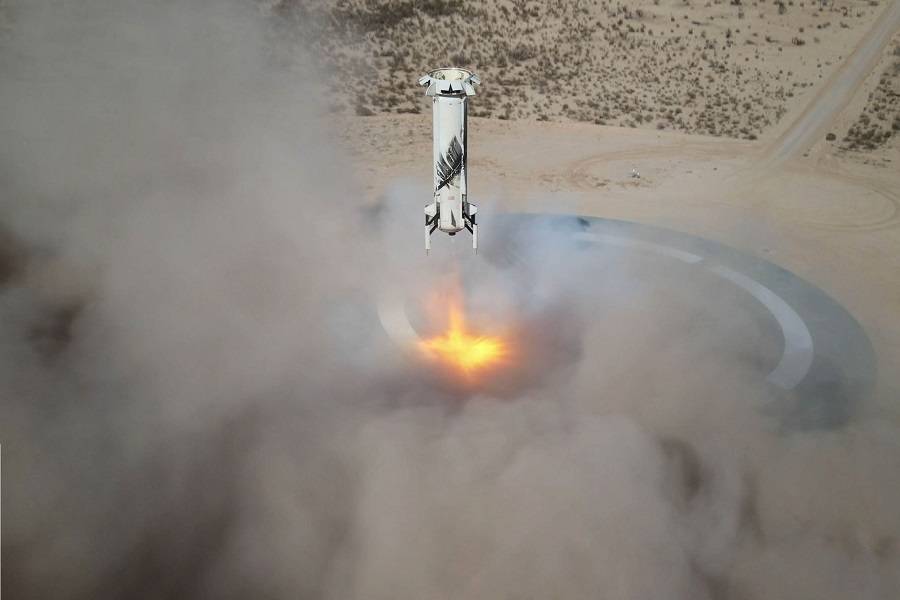 It will be interesting to see how far private initiatives will go, in space. Blue Origin has announced plans that go well beyond a sub-orbital space ride. They aim to reach orbit, and even the moon, with their Blue Moon lander. And we recently saw how SpaceX is attracting the military's attention, with their Starship rocket. At the very least, these developments make for very interesting aviation!