The second space flight of Blue Origin had William Shatner, aka Captain James Kirk, as a passenger, making him the oldest person in space.
The whole affair has received a lot of criticism as a "billionaires' race". But it is an industry that could reach a value of $3 billion in a decade, according to analysts like UBS. It is also generating a lot of public interest – and if the records themselves weren't enough, the personalities would do it.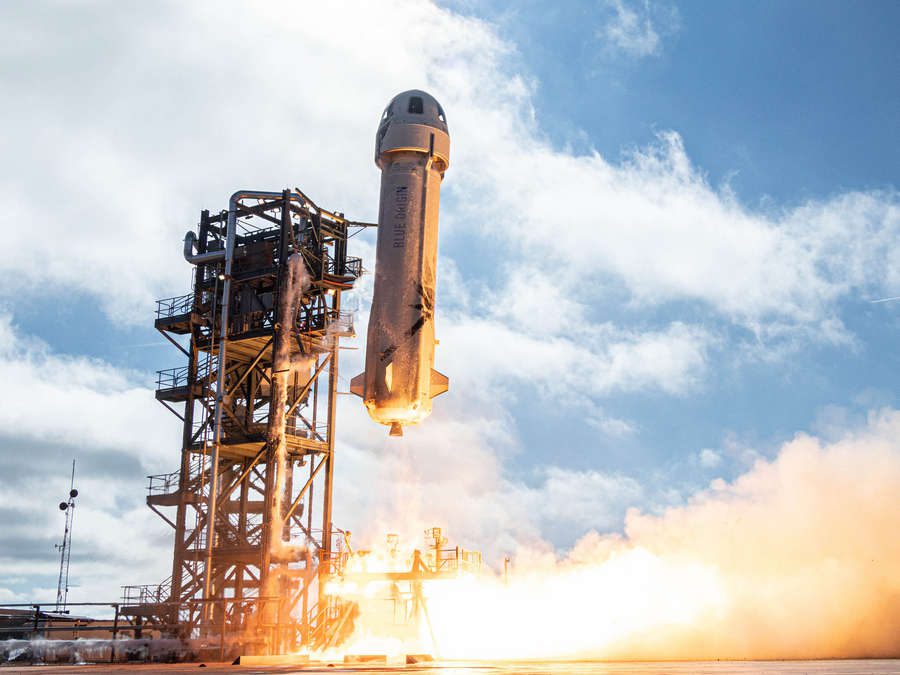 Sending Captain Kirk to space seemed fitting to many, including Jeff Bezos' Blue Origin. Their first crewed space mission included Wally Funk. She is an aviation pioneer, among a group of NASA trainee astronauts that arguably should have flown to space. Her Blue Origin flight in the summer made her the oldest person in space.
This record now belongs to 90-year-old William Shatner. There were plenty of Captain Kirk and Star Trek references in the Blue Origin flight, including "Beam me up"! Along with Shatner were Audrey Powers, a Blue Origin VP of mission and flight operations and an ex-NASA flight controller and engineer. There was also Chris Boshuizen, a former NASA mission architect and co-founder of Planet Labs. And finally, there was Glen de Vries, co-founder of Medidata Solutions.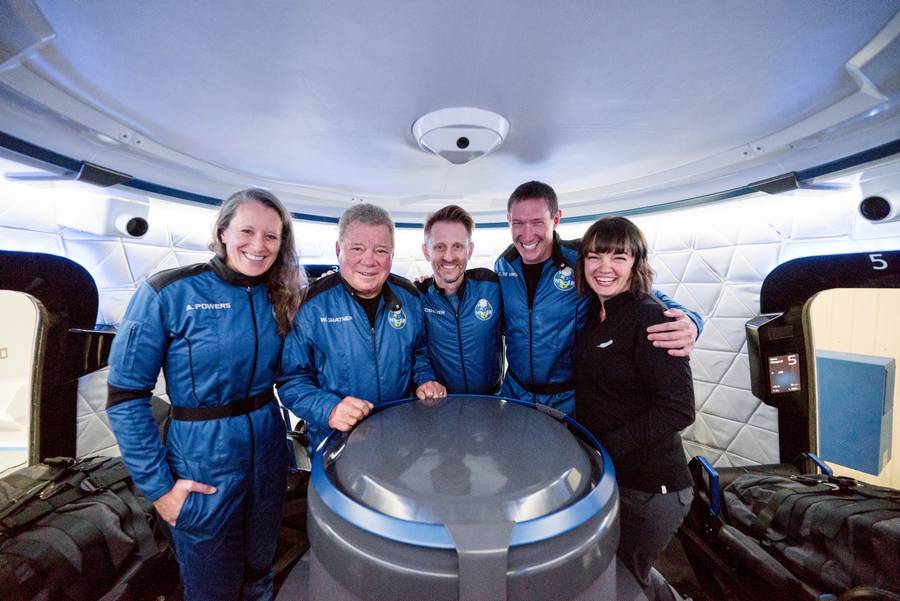 Blue Origin And Captain Kirk's Contrasting Emotions
The flight was originally going to take place a day earlier. High winds at the desert site in west Texas necessitated a delay. But in the end, it was a trouble-free flight – almost. There were only a couple of delays, adding up to 45 minutes. The flight reached an altitude of 106 kilometres (65.8 miles), passing the Karman Line. This is an internationally-recognised space boundary, that is somewhat higher than what Richard Branson's Virgin Galactic reached, as we saw.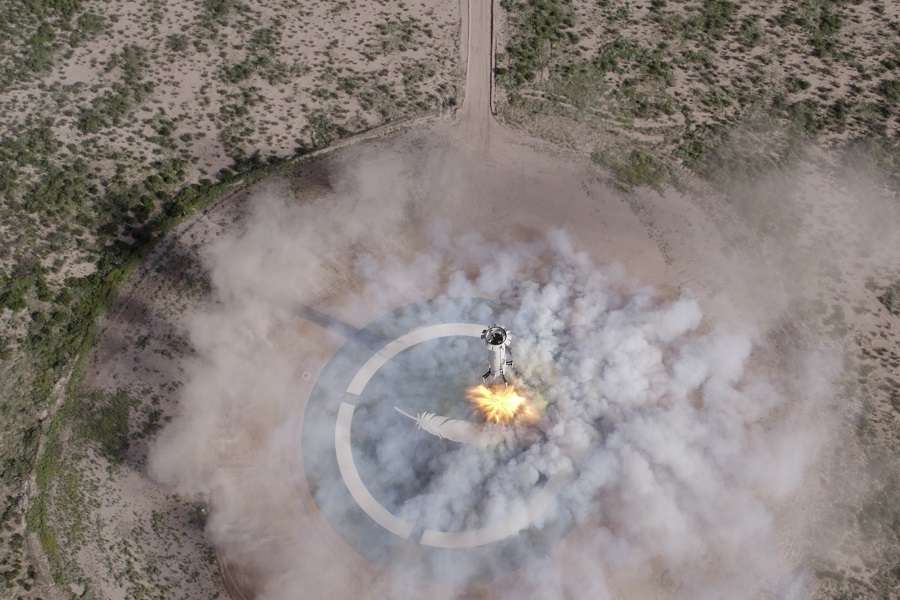 His Blue Origin flight gave Shatner a sensation that is somewhat at odds with his role as Captain Kirk. The actor described the contrast between the blackness of space and the beauty of Earth. He described space as "a black ugliness", contrasting with the blue of "Mother Earth". Speaking to Jeff Bezos after landing, a clearly emotional Shatner said:
"What you have given me is the most profound experience I can imagine. I am so filled with emotion about what just happened."
We will have to see how frequent and successful these flights will become. Bezos, Branson and Musk all offer them, although the latter is the only one putting space tourists to orbit. And soon there may be affordable options, like high-altitude balloons, as we saw. But flying "Captain Kirk" to space certainly gave a lot of good publicity to Blue Origin's program.