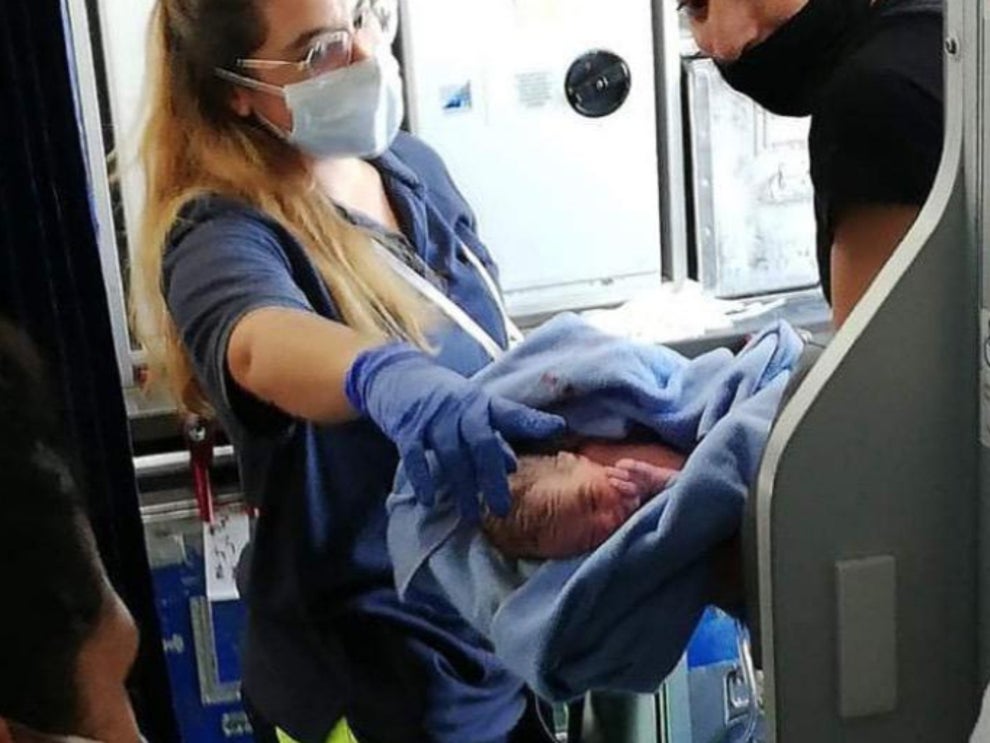 Time for another positive story this week, as a baby has been given free flights for life after her mother gave birth while still airborne onboard an EgyptAir Flight headed for London.
The Miraculous Inflight Birth
EgyptAir flight MS777 from Cairo to London had to do an emergency landing when Yemeni passenger Hiyam Nasr Naji Daaban realised she was going into labour.  The pilot diverted the flight to Munich, Germany, in hopes that Daaban could reach a hospital quickly.
However, the prospective mother delivered a baby girl before the plane could land, with the help of a doctor who happened to be on board.
In response, the airline has said the child will receive free EgyptAir flights for life – though the offer seemingly only extends to Munich, where the aircraft was diverted to.
In a Tweet the airline said:
"Rushdi Zakaria, Chairman of the Holding Company for Egypt, congratulated the passenger Hiyam Nasr Naji Daaban, a Yemeni national, for her safety and granting her newborn a free lifetime travel ticket, which she gave birth on board the plane during the EgyptAir flight yesterday from Cairo to London,"
This content was provided to MentourPilot by provider, Travel Radar Media. Travel Radar offers high quality content in partnership with Mentour