After initial speculation that they would disappear unceremoniously, at least two of British Airways' Jumbo Jets have found new homes. Their iconic shape is becoming a rarer sight in the sky, but at least some will continue impressing crowds on the ground.
Many airlines wanted to celebrate their Queens of the Skies retirement. However, the nature of the pandemic made big events impossible. Instead, Qantas drew a giant likeness of its logo as it flew (visible in air-traffic capturing services). El-Al drew a Jumbo likeness the same way. Others did little more, although pilots flying the jets to desert break yards, have been known to make low passes for appreciative ground crews.
Jumbo Service Life
The Queen of the sky celebrated her 50th birthday last year. Interestingly, by that time no passenger-only airline in the US had operational Jumbo Jets. Delta was the last carrier to retire them, flying the last one to the desert in January 2018. British Airways had 31 at the time, and chose to celebrate the 747's birthday by painting three of them in iconic retro liveries. It was a popular move.
So when the airline announced last July that they will retire the entire Jumbo fleet four years early, many expected the occasion to be celebrated – somehow. Alas, it didn't happen. Following long and painful negotiations involving strikes and redundancies, some felt that celebrations of any kind would be inappropriate.
But those retro-liveried 747s were still there, and many hoped they would find new homes. So far one BA Jumbo Jet found a home in Dunsfold Aerodrome in Surrey. It will serve as a film set. It is G-CIVW, in the Chatham Dockyard livery. This isn't one of the three "retrojets".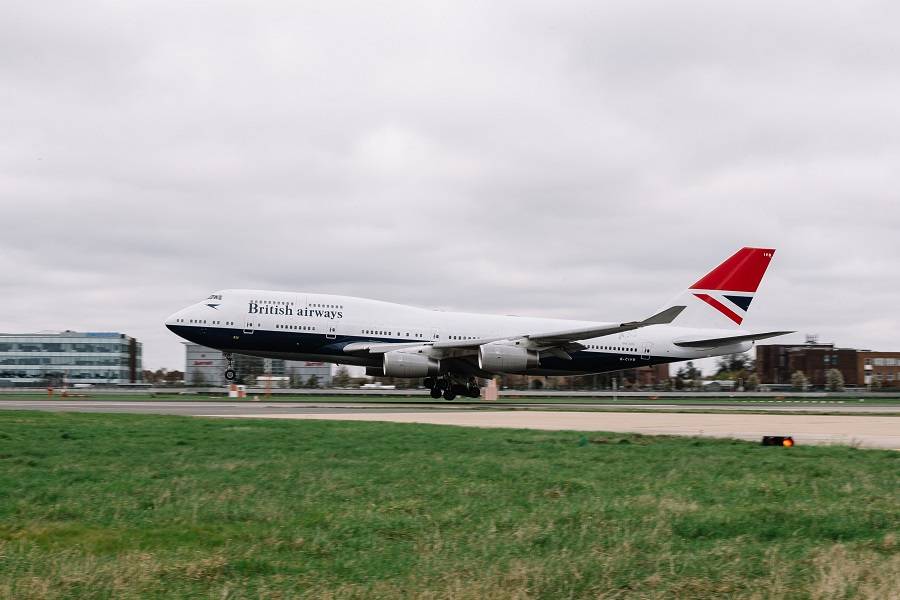 But today, British Airways announced that G-CIVB, wearing the Negus livery that dates from the 1970s and 1980s, will retire at Cotswold Airport (formerly RAF Kemble). The airport intends to not only maintain the aircraft but to put it to use as a business and event venue. A Cinema and a venue for school trips are also on the cards. The grounded Queen certainly has the space to accommodate its new guests.
Icon Beyond Aviation
There is undoubtedly something special about Boeing's 747 Jumbo Jet. People who are not aviation enthusiasts immediately know what it is, when they see one. And even pilots flying more modern airliner designs may sometimes look at them, muttering about how the just want one try at flying one of them. It may be the height of the cockpit above the ground, or the sheer size of it. Or just that tell-tale hump! The aircraft is what some call "postage-stamp famous".
Many airlines intended to retire their 747 fleets even before the pandemic, at least for passenger flights. Many had already decommissioned older airframes or those in line for expensive and lengthy D-checks. But among its many other effects, the circumstances following the coronavirus meant that these plans were brought forward.
The Covid-19 pandemic has shaken up aviation and other industries. Such an event inevitably relegates things like airliner retirements to the background. Let's hope that other museums and venues will provide homes for some more of these special Queens – including the two remaining British Airways Jumbo "retrojets".
Sources
https://mediacentre.britishairways.com/news/26102020/iconic-british-airways-747-queen-of-the-skies-to-be-preserved-at-cotswold-airport?ref=Home
https://mediacentre.britishairways.com/news/17072020/british-airways-says-farewell-to-the-queen-of-the-skies?ref=News
Image: British Airways