After earlier worrying reports, it now seems that technicians did not discover premature cracks in the fuselage of an Airbus A350. This will be a sigh of relief to users and fans of the aircraft.
The aircraft was in Shannon, Ireland. The original plan was to give the aircraft a new paint scheme there, for the upcoming 2022 World Cup. It had arrived in Shannon, at a facility that could strip and repaint it. The technicians found something they didn't like, and stopped. What we previously thought were cracks, are surface irregularities on the A350, according to Airbus:
"Whilst undergoing a repaint at Shannon, Qatar Airways' Airbus A350-900 aircraft was observed to have some irregularities on the surface coating. The issue is superficial/cosmetic and only visible when the top coat of paint is stripped."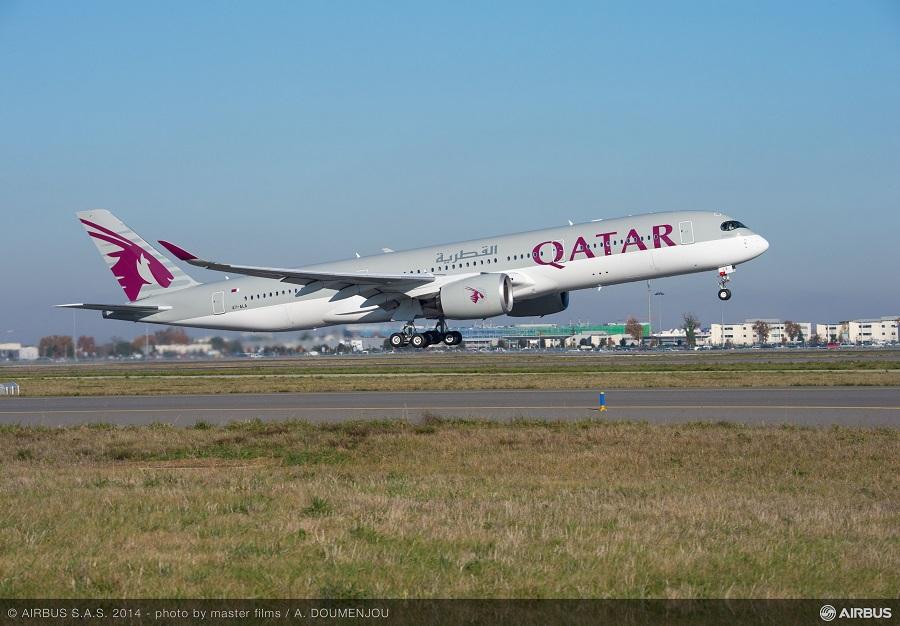 In general, it is not necessary to strip paint of an aircraft like the A350, to check for cracks. But technicians know to check for premature cracks, whenever they get the chance. After crews prepared it for flight, the aircraft will fly to Toulouse, France. Airbus technicians have already inspected it in Ireland. But they will make more detailed inspections on it, "at home".
Source Of The A350 Worries About Premature Cracks
This may be the first time that technicians got a chance to strip and inspect an Airbus A350 for premature cracks. The aircraft model entered service in 2015, with Qatar as the launch customer. Airbus delivered this particular aircraft to Qatar in November 2016. The airline is the biggest operator of the A350, taking delivery of its 53rd aircraft on the last day of 2020.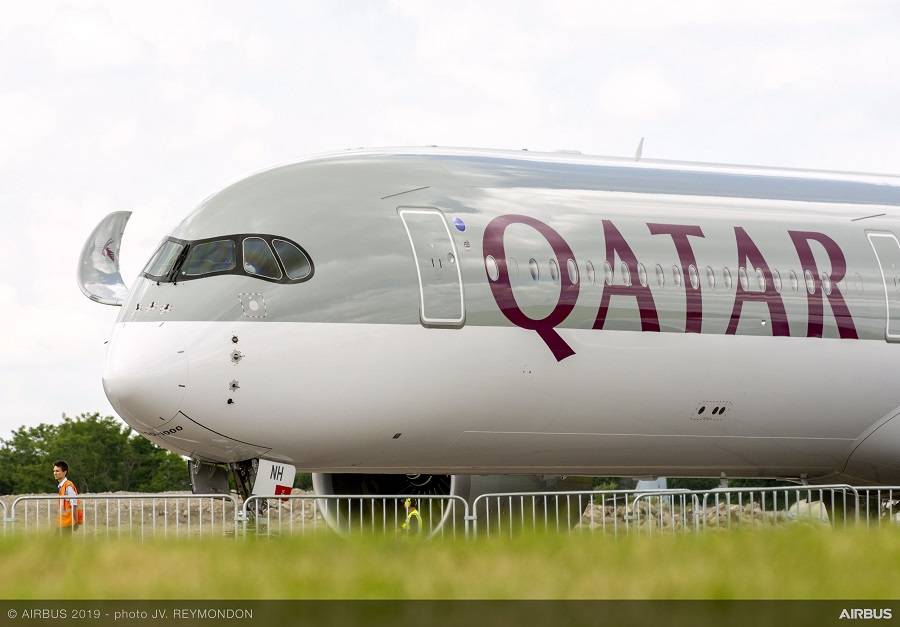 Before Airbus' statement, Twitter users in Ireland reported that the issue involves "the stab in particular". This raised concerns for cracks, because this A350 (registration A7-ALL) was involved in a previous ground contact incident. This happened in July 2018, in Malé-Velana International Airport, in Maldives.
https://twitter.com/TierneyOisin/status/1345704748905852931?s=20
An an AirAsiaX Airbus A330-300 taxied too close to the parked Qatar A350. The wingtip of the A330 collided with the A350's left elevator. For the incident description and the final investigation report on the Qatar A350 – AirAsiaX A330 collision, go here. The assumption in Ireland was that the left elevator contact could have caused undiscovered cracks in the Airbus A350's horizontal stabilizer.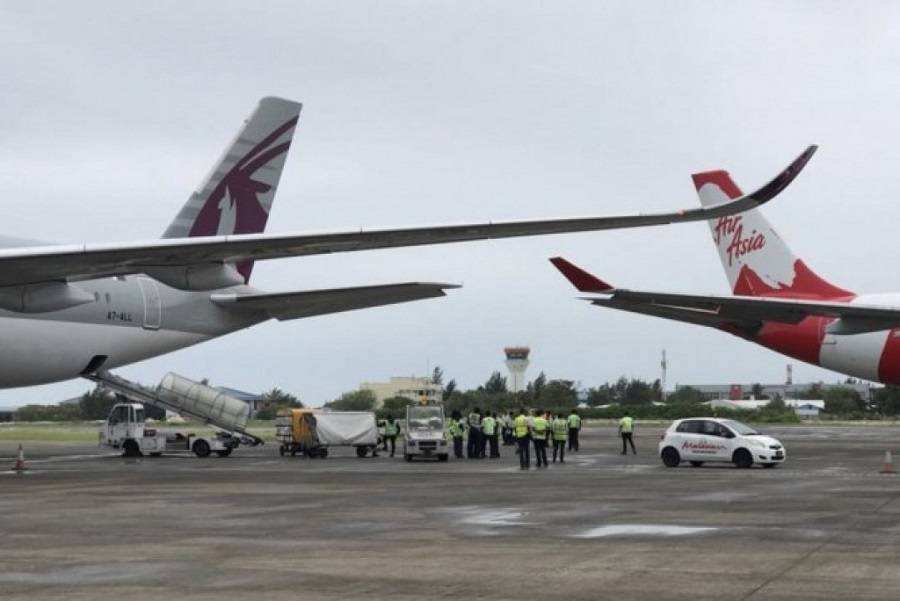 Advanced Composites In Aircraft
Any suggestion of cracks is of particular interest, because the Airbus A350's fuselage is made using composite materials. Composites are not new in aviation. GA aircraft have used glass-fibre and other composites for many decades. More advanced composites, like carbon-fibre, are also commonplace now, on GA planes as well as fighters and airliners.
The difference, in current modern airliners, is that now we see such composites in major structural assemblies. The size of these aircraft alone is a big factor. Airbus and other engineers understood factors like wear, cracks and age degradation in such composites, well before the A350. The first Airbus to make extensive use of carbon fibre was the A380. However this was mainly on its wing, not the fuselage itself. Carbon fibre is now in use even in jet engine fan blades.
Other notable aircraft using carbon fibre in their structure today, include the Boeing 787, and the Russian MC-21. Boeing's new 777X will have a composite wing, that Boeing built an entire, dedicated facility for. In Japan, Mitsubishi initially wanted to design its MRJ with a 100% composite fuselage and wing. But eventually, they decided that weight savings over aluminium didn't justify the investment.
As we saw, Boeing has had issues with composites in the manufacture of its 787. Unlike the worries about fatigue cracks in the Airbus A350, Boeing traced the 787's issues to errors in manufacturing. Having found the cause, they have tasked teams both in Seattle and South Carolina, to inspect affected aircraft.