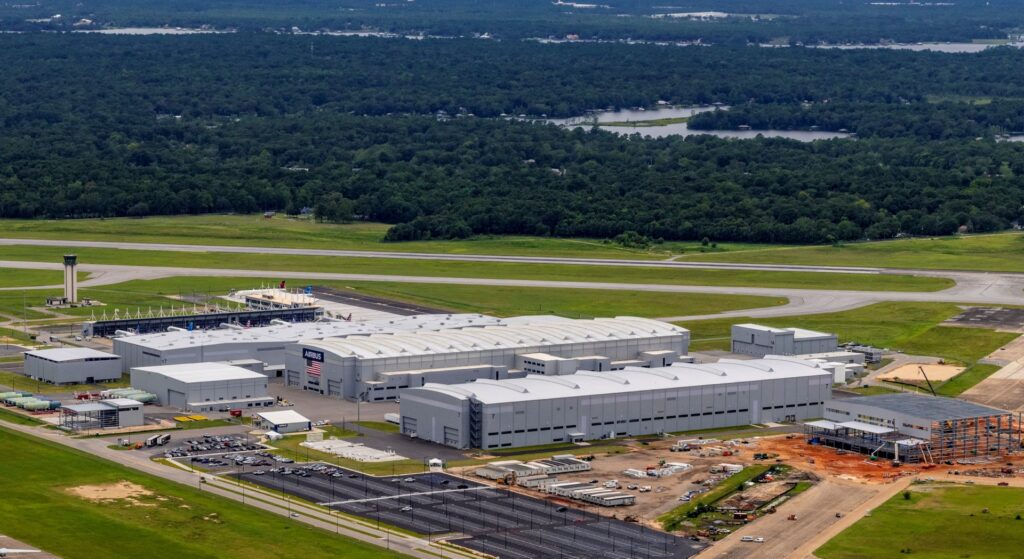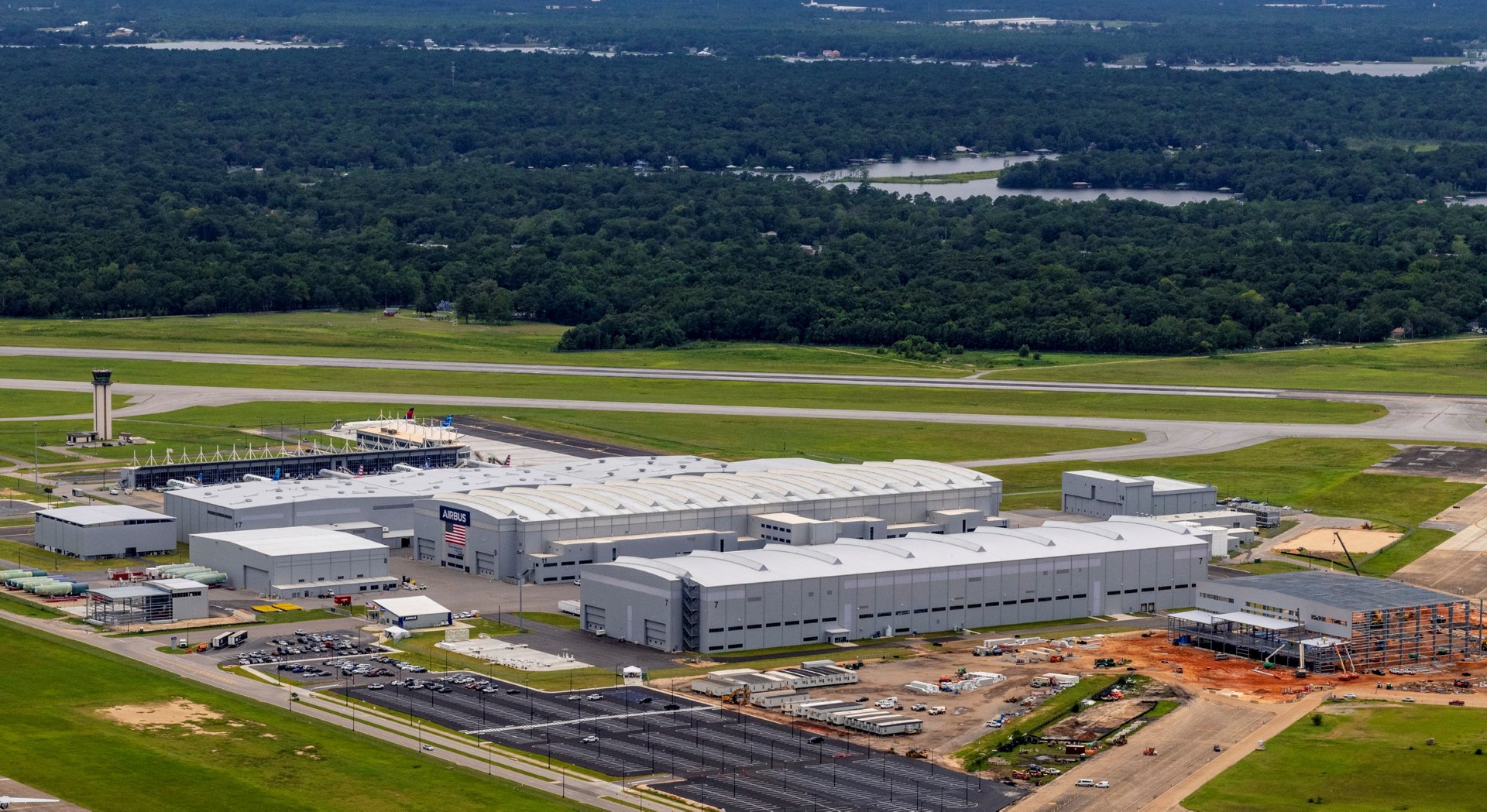 In 2015, Mobile in the US State of Alabama became home to Airbus' first US-based commercial aircraft manufacturing facility; The first outside of Europe where the manufacturing giant is based.
The Plant Reaches Five
Now celebrating five years of production, it has grown from an initial workforce of around 250 staff producing A320 Family aircraft, to 1,000 employees building both the A220 and A320 aircraft families for American-based airlines. To date, the factory has delivered more than 180 A320 Family aircraft to eight customers; aircraft which have subsequently flown 60 million passengers approximately 500 million miles.
For Airbus, commercial aircraft production in Mobile signified two things: its position as a truly global aircraft company, and that it was also a truly American manufacturer. With the addition of this brand new US operation to the company's A320 production network in Europe and Asia, Airbus had strategically augmented its worldwide industrial base in America – the largest single-aisle aircraft market in the world – to be closer to its US-based customers and key supplier partners.
A Brief History of the Factory
The journey of Airbus' investment in Mobile, took a major stride in October 2017 when it announced the decision to introduce a second aircraft programme to the site: the A220 Family, leading to a second assembly line to be built adjacent to the original A320 plant – which would also complement the A220's primary production site in Mirabel, Quebec, Canada.
The arrival into the US of this newest Single-Aisle Family member was an important testament to the confidence that Airbus had in Mobile, and the confidence in the team there to make it happen. It also signified a ramp-up in production of the type following the completion of acquiring the aircraft manufacturing rights in 2018 (Bombardier since dropped their remaining 31% stake in February 2020.) Fast-forward to the September 2020, and the first US-built A220 is already in its final stages of manufacture for Delta Air Lines – which will roll-out in the very near future.
Prior to the introduction of the A220 and expansion of the A320 facilities, the Mobile site sat on 116 acres. Today Airbus has added another 70 acres of real-estate which accommodates: two new final phase/flight-line hangars (four bays); an enlarged delivery centre with four new aircraft parking spaces; a 'pre-transshipment' hangar and of course the new 'flow-line' final assembly line (FAL) building itself.
Happy Fifth Birthday to the Airbus Factory in Mobile! What are your thoughts on the factory – is it set to grow even further in the coming years? Let us know your thoughts below.
This content was provided to MentourPilot by provider, Travel Radar Media. Travel Radar offers high quality content in partnership with Mentour