Use of carbon fibre and other composites is transforming how Airbus and others design and build planes. But handling carbon waste is a business in itself!
Carbon fibre is a revolutionary material, that is transforming industries well beyond aviation. Automotive and other applications calling for something light and strong, all find the material attractive. Carbon can take the shape of just about anything – much easier than sheets of aluminium or steel. But their material properties aside, carbon fibre composites require a fundamental change in Airbus' supply chain.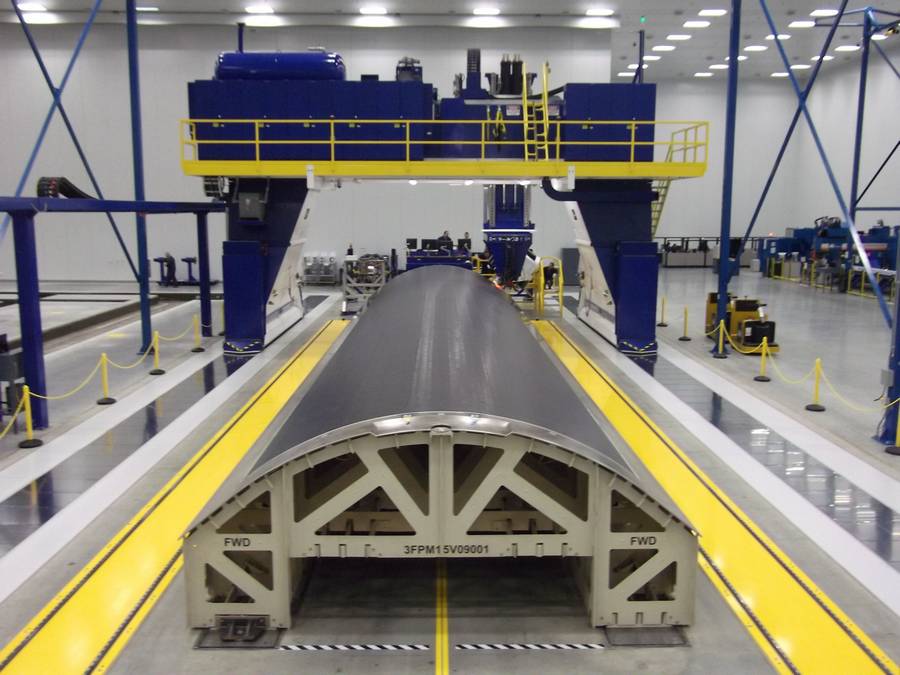 With aluminium and other metals, machining shavings or sheet offcuts simply go back to the subcontractors providing these metals. They then remelt these cuts into new metal stock, and the cycle continues. It's a straightforward process, that has been ongoing for over a century. But it doesn't work for Airbus, when it comes to carbon fibre waste.
Carbon Fibre Vs Metal For Airbus
Sending metal shavings back for remelting, is basically 'recycling': the metal waste goes back, to become useful metal once again. Putting carbon cloth to other uses is 'upcycling': the material doesn't return to its maker. That's simply because it isn't possible (or practical) to turn it to new carbon fibre cloth and send it back to Airbus again.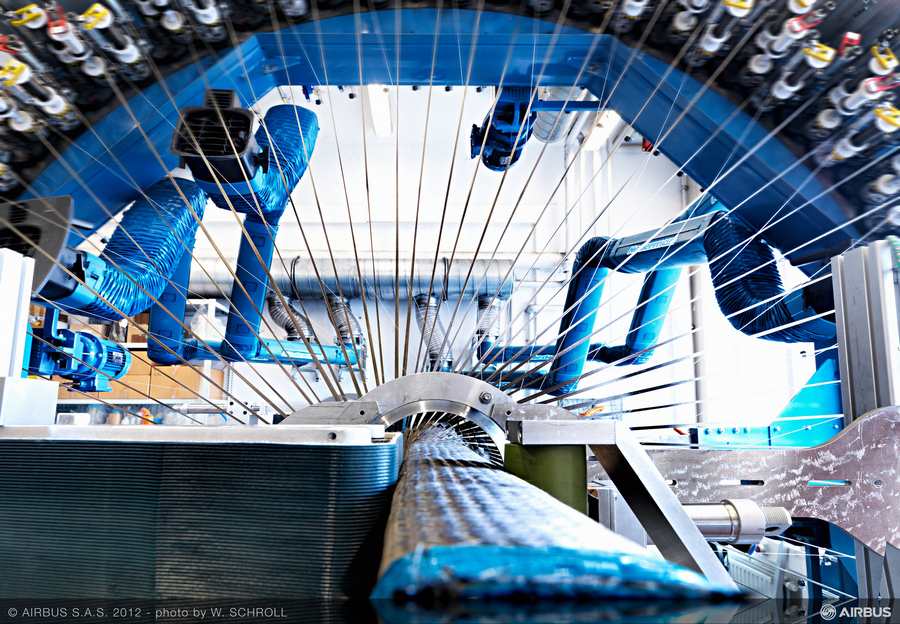 Suppliers often make carbon fibre cloth in sheets, with dimensions that the customer – in this case Airbus – specifies. Airbus or its subcontractors, will then layer the material in moulds, trimming any excess. Sometimes Airbus itself weaves the part, but this often involves trimming, too. These trimmed pieces are usually long, thin strips of material. Some could come in handy elsewhere in aircraft part construction, but a lot of them won't. So, finding somebody that would find these long, thin strips of carbon cloth useful, is… handy!
This is where we come to "Petit Breton" and its founder, Robin Cojean. In 2013, he was doing an engineering internship with Airbus in Nantes, at the composite repair workshop. He recounts seeing a lot of carbon fibre offcuts, going to waste at that workshop. He already had the idea of producing carbon fibre bicycles in Nantes, and using Airbus off-cuts, was an intriguing prospect!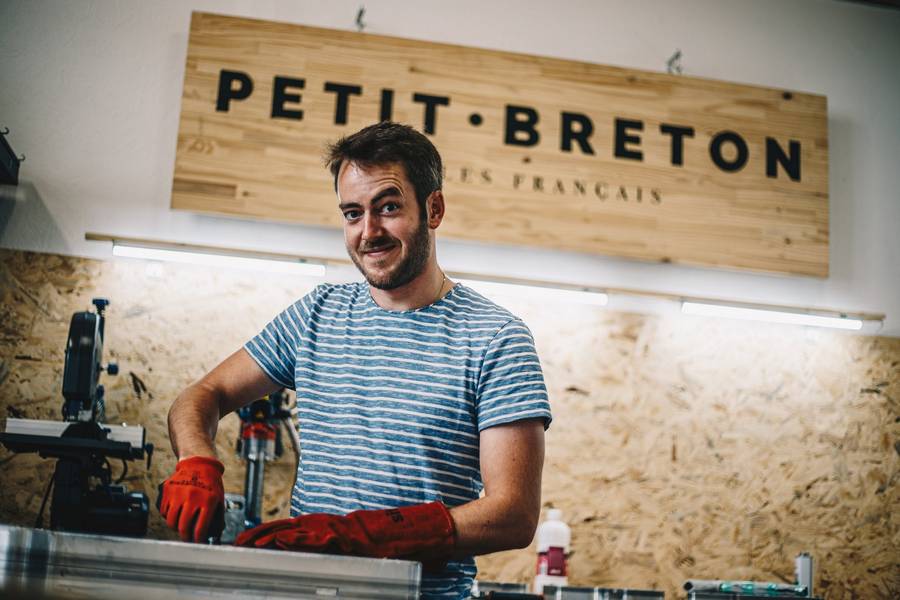 Carbon In Cycling
Even before Airbus and Boeing could incorporate carbon fibre on their aircraft, the stuff found its way on bicycles. Companies make bikes today from aluminium, titanium, carbon composites or steel. Yes, steel is still a popular choice for bicycles, and not just for the cheap ones, either. If you're curious, do a web search for "bicycle steel is real". Discussions on which material suits cycling the best, can take a really long time…
Aluminium is lightweight, but doesn't have as much tensile strength as steel. Carbon fibre is attractive to Airbus and other aerospace/automotive users, because it shares many of steel's properties. It's strong in tension, and it even works well as a spring, for non-rigid applications. And of course it's very light. The same qualities that make it great in aviation, also make it attractive for cycling.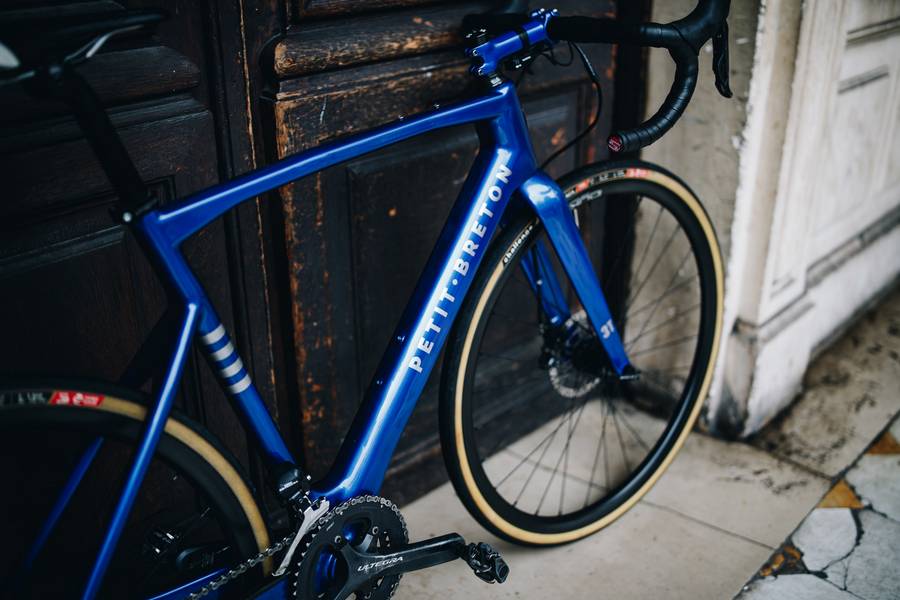 Robin Cojean spent five years working as an aeronautical engineer. Afterwards, he got to scratch that bicycle itch that predated his time at Airbus. The name "Petit Breton" came from legendary Tour de France winner Lucien Mazan, whose nickname this was. Cojean started out by sourcing materials locally. The idea to work with Airbus, using carbon fibre and other composite offcuts, came in 2020.
More Airbus Ways To Re-Use Carbon Fibre
As it turned out, Airbus had already been on the look-out for possible recycling/upcycling applications for its carbon fibre waste. This included a "Re-use Carbon" project within the Technocentre at their Nantes site, in partnership with smaller companies. From Airbus' point of view, it's a way to streamline efficiency, and effectively reduce costs.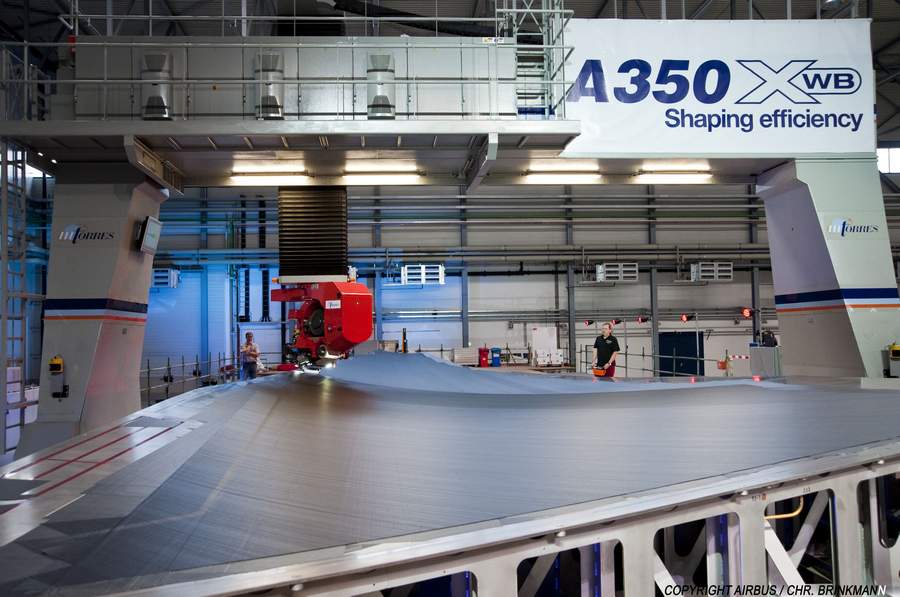 David Merle, Airbus Procurement Manager and Nicolas Fordos, Technocentre Project Manager, explain:
"We have produced design objects, prosthesis and even surfboards. Every year we find new prospects for different sectors and we are currently exploring opportunities for small-scale production of aircraft parts within Airbus. We are convinced that it is possible in the long term to revalue all of our carbon waste by giving it a second life."
Airbus worked with Robin Cojean on different parts of the bike, and different carbon fibre waste materials. They worked with carbon cloth and cured carbon sheets. The mould and part that we see in this picture (below), appears to be a pair of seat stays. These are the tubes going from the centre of the rear wheel, up towards the saddle.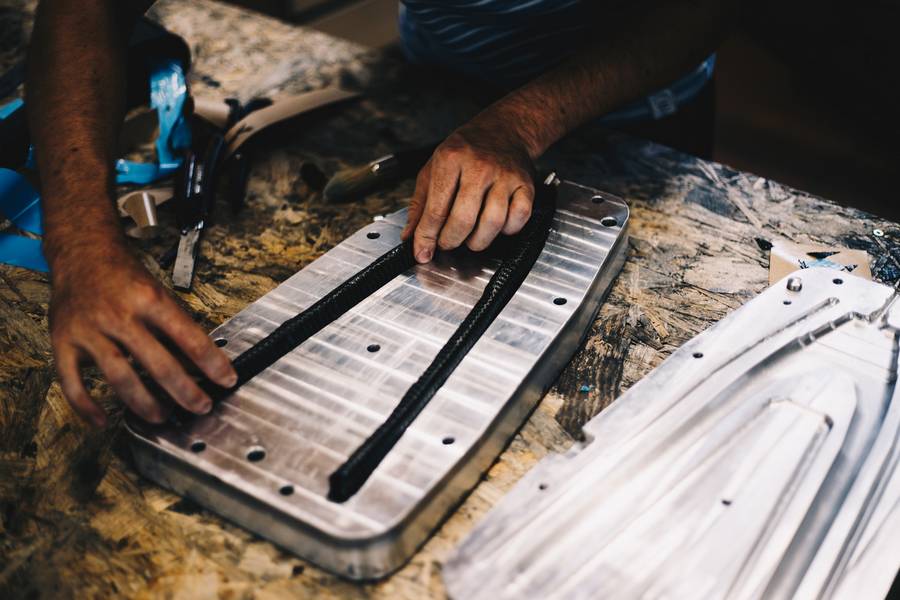 The first part-Airbus carbon fibre Petit-Breton bike, should be ready this June. In reality, such ideas are not new. Many ways to put such composite offcuts to use go unnoticed, because they involve subcontractors, instead of Airbus – or Boeing. But with carbon composites becoming an ever-bigger part of aviation manufacturing, we expect to hear of more such initiatives in future!