Despite an anticipated increase in air traffic this summer, air freight rates will likely stay elevated throughout the year. This is because the traffic increase won't come in the routes that freight needs to follow.
Bruce Chan, VP of Global Logistics at Stifel, an investment bank, writes that air freight rates are likely to "…remain elevated and volatile for some time." 2021 may show some partial improvement, but it likely won't come in the right places. The area analysts are looking at, is passenger traffic, and bellyhold freight.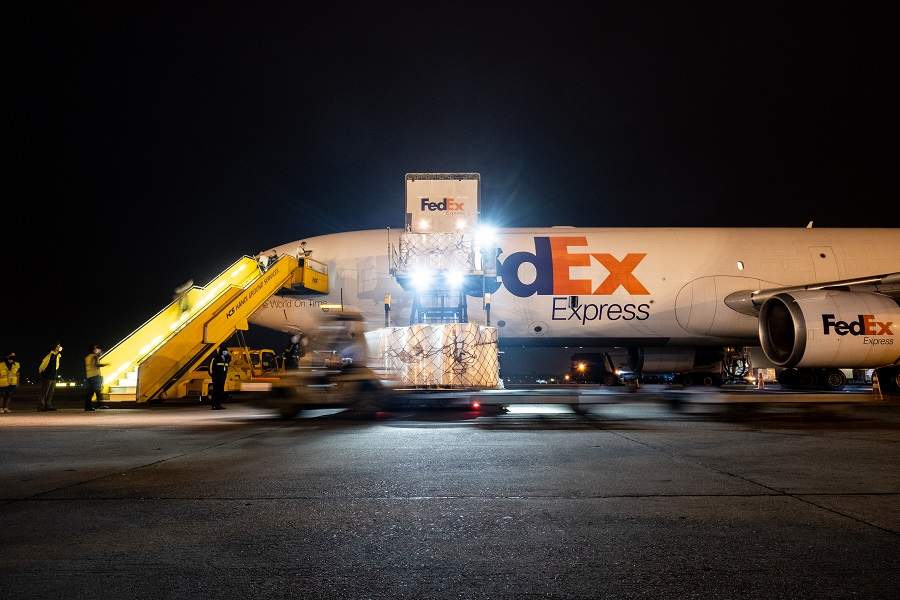 The reason air freight rates got up, is because nearly half of air freight capacity comes from passenger airliner bellyhold. But not just any passenger airliner will do. There are bottlenecks in air freight, and they generally involve long-haul, not short and medium haul. Bruce Chan explains:
"By the second half of 2021, we do anticipate passenger flights to resume, especially as vaccinations pick up. But we caution against over-exuberance, as the first flights to come back are likely to be short-haul, domestic, and leisure, which align less favourably with cargo.

"Core long-haul international travel and the belly capacity that comes along with it will be slower to return, in our view, so capacity relief for cargo should lag the recovery in airline passenger activity."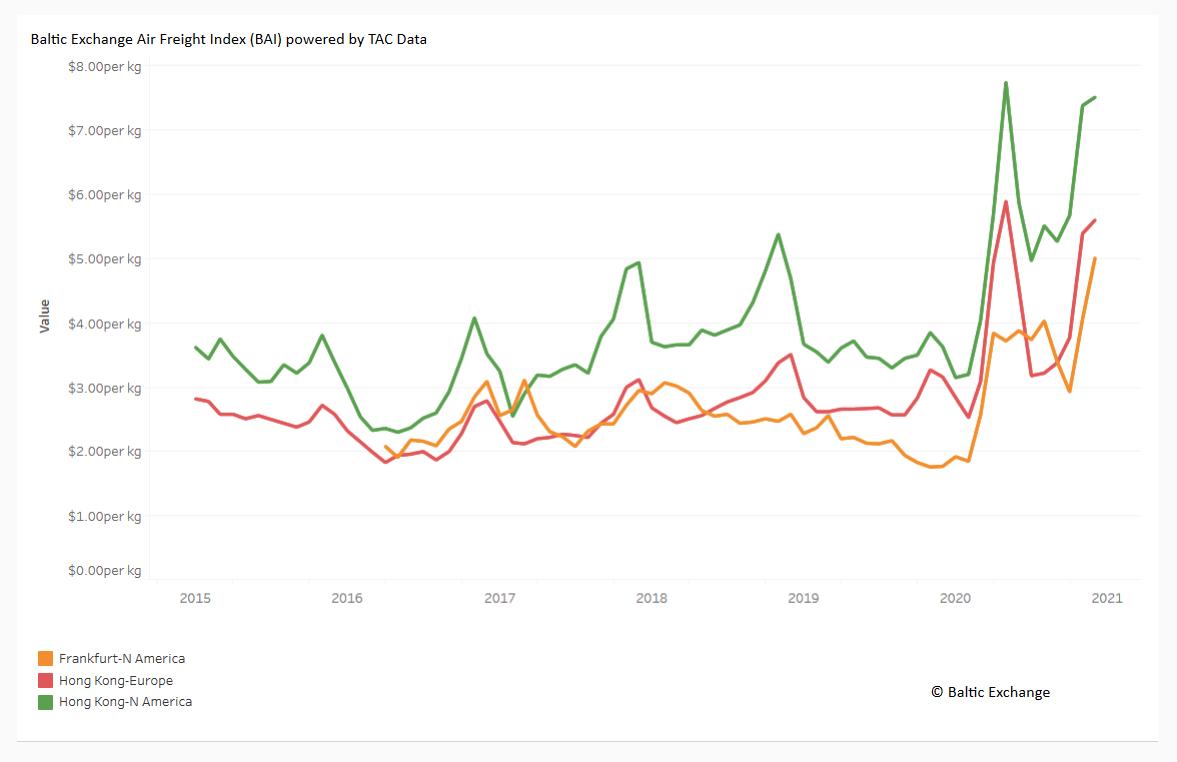 Short-haul routes in Europe, the US and other major population centres, simply don't adequately serve key air freight routes. So without passenger long-haul, air freight rates depend largely on dedicated cargo capacity. And long-haul recovery faces more hurdles, requiring more time. But more detailed estimates on short-term air freight rates stumble on something we've already seen.
Air Freight Rates And The Bellyhold Pendulum
With high-enough rates, airlines choose to use their passenger airliners for bellyhold-only flights. Analysts warn of a pendulum effect here: a drop in freight rates could once again make bellyhold-only flights too costly. But if airlines drop these flights, freight capacity drops and rates go up again. It's a source of instability, that may vary greatly between routes.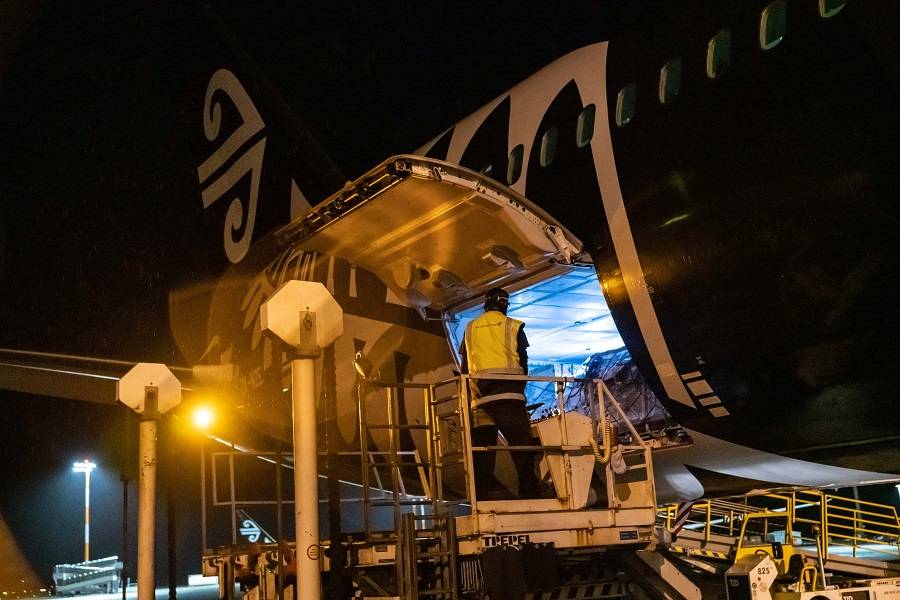 Another unknown effect in air freight rates is the demands of vaccine distribution. Here analysts suspect that air cargo capacity is not, in itself, the bottleneck. Availability of containers and ground forwarding capacity and organisation are more likely issues. And despite their logistics and limitations, vaccines (and their containers) simply aren't massive enough, to be a problem.
At least that's good news, of sorts, for vaccine distribution. But air freight has more short-term challenges, with moves to change the way rates are determined, using index-linked contracts. And like everyone else, the cargo industry is bracing for new limitations, due to more virulent covid strains emerging.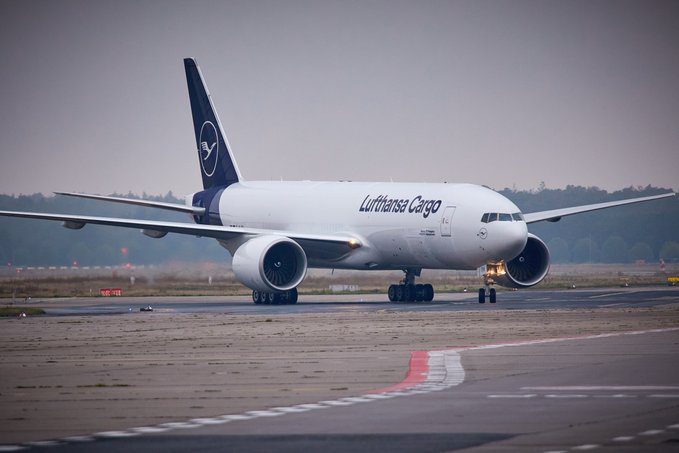 Cargo may be doing well in the crisis, but it's a volatile and constantly moving field. And somewhere between air freight rates and demand, companies are trying to guess future demand for new air freighters.