The crew of an Air Canada Airbus A330 got a TCAS resolution advisory just before landing, getting very close to a plane going the wrong way!
This incident happened on the 13th of July this year. It involved two aircraft, but unfortunately, we only have information on one of them. The airliner in this story was flight AC-824, a service that Air Canada performs four times per week. It departed the previous evening (July 12th) from Toronto Pearson International (CYYZ) in Canada. Its destination was Madrid Barajas Airport (LEMD) in Spain.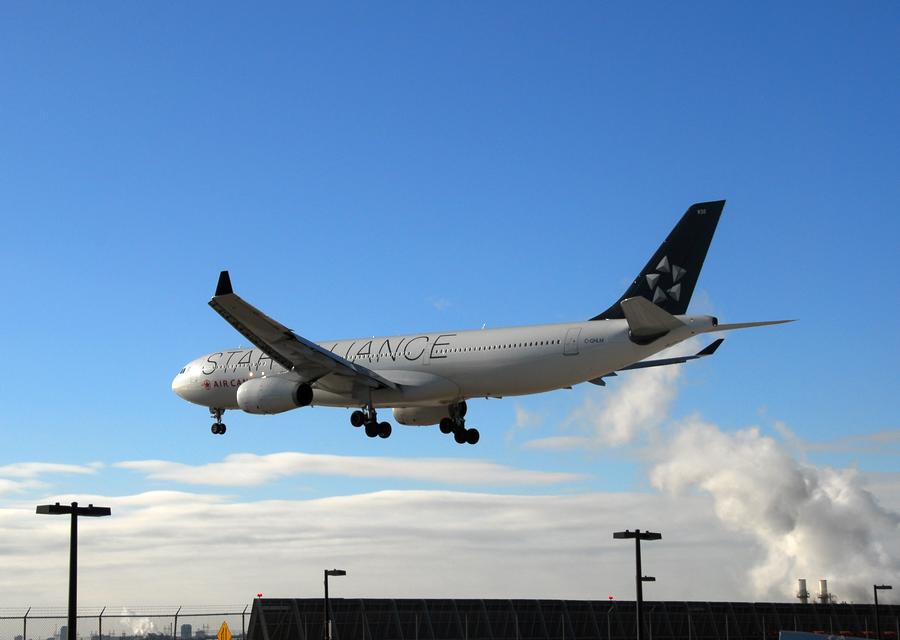 On the day of the incident, the Air Canada A330 reportedly had 259 people on board. There are no reports of anything untoward happening on most of the flight. It departed from Toronto's runway 06R, then cruising as high as FL400, on its way to Spain. Its crew set up an approach to runway 32L in Madrid.
Air Canada A330 Gets TCAS RA
The Air Canada A330 crew were descending through 1500 over the ground when they received a TCAS RA. TCAS stands for Traffic Collision Avoidance System. The TCAS system in an aircraft uses the transponder information of other aircraft, to determine if their heading could bring them too close. An "RA" is a resolution advisory, whereby the system commands the crew to climb or descend.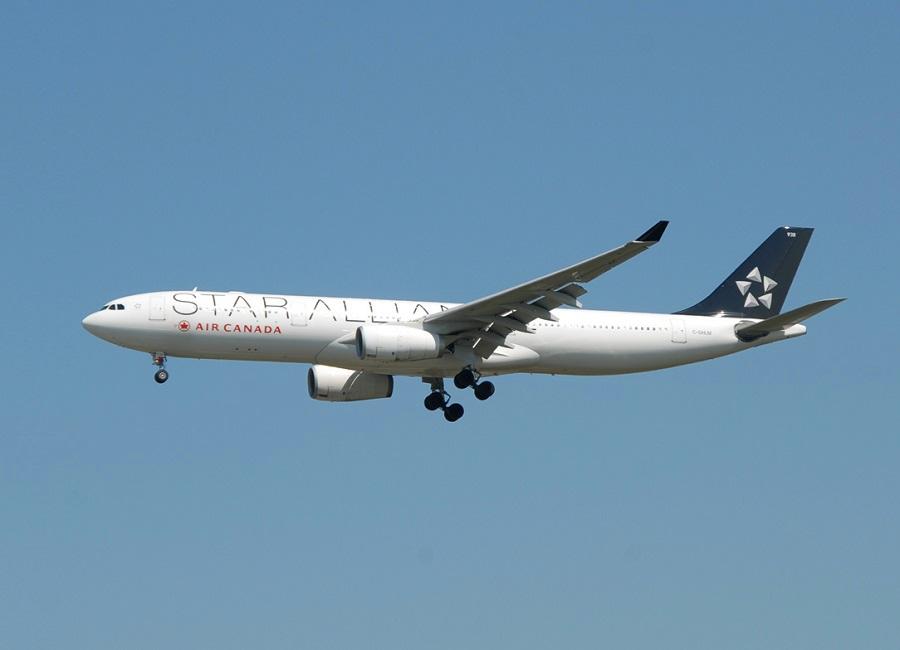 However, it's not always this simple. Since the Air Canada A330 was descending on final approach, the TCAS RA was to "monitor vertical speed". The flight crew immediately disengaged their autopilot, continuing their descent manually. And at around the same time, air traffic control advised them that there was traffic flying over the runway, heading in the opposite direction!
Some sources indicate that this other aircraft was cruising at 1,000 feet AGL when the Air Canada A330 was descending through 1,500 feet AGL. According to Canada's TSB, the flight crew continued their approach, landing safely. But afterward, the Air Canada crew reported that they missed the unidentified traffic by 200 feet. They did not have to perform any evasive action, to avoid this aircraft.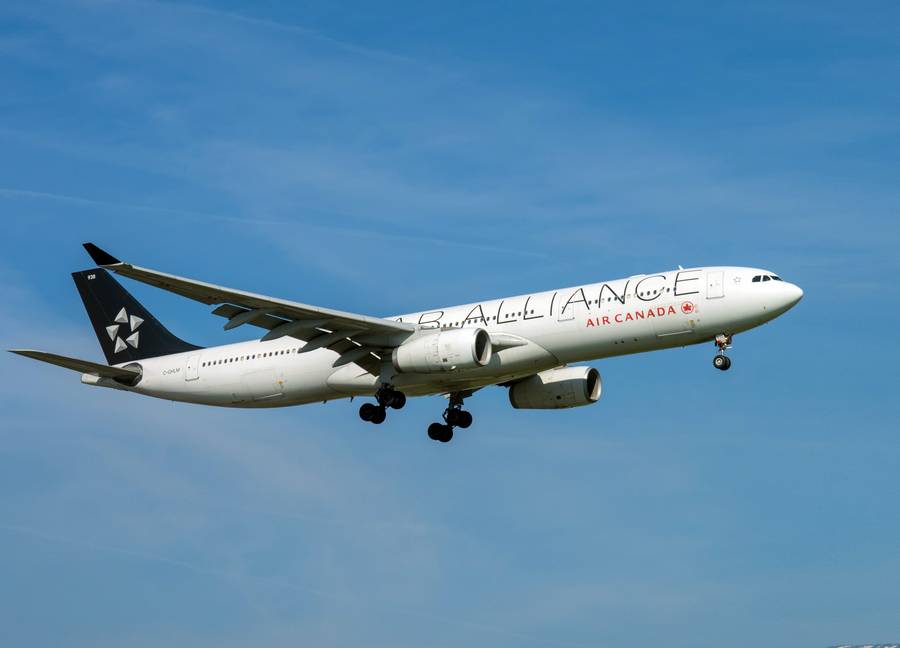 The authorities are investigating this event. The Air Canada A330 and its crew continued normal service, and are still busy flying through the busy summer season today. This is an Airbus A330-323, with registration C-GHLM. It is just over 21 years old, and Air Canada is the only operator it has had. In 2007 the airline painted it in a Star Alliance livery, which it still has today.