A Beechcraft King Air made an emergency landing on its belly, while carrying a patient in an air ambulance flight. All occupants are safe.
The aircraft had five people on board on Thursday evening. They were a patient, two crew members, a doctor and a paramedic. Other reports suggest that the paramedic was actually a relative of the patient. The aircraft had picked up its patient from Nagpur International Airport (VANP), heading for Hyderabad Begumpet Airport (VOHY) in India.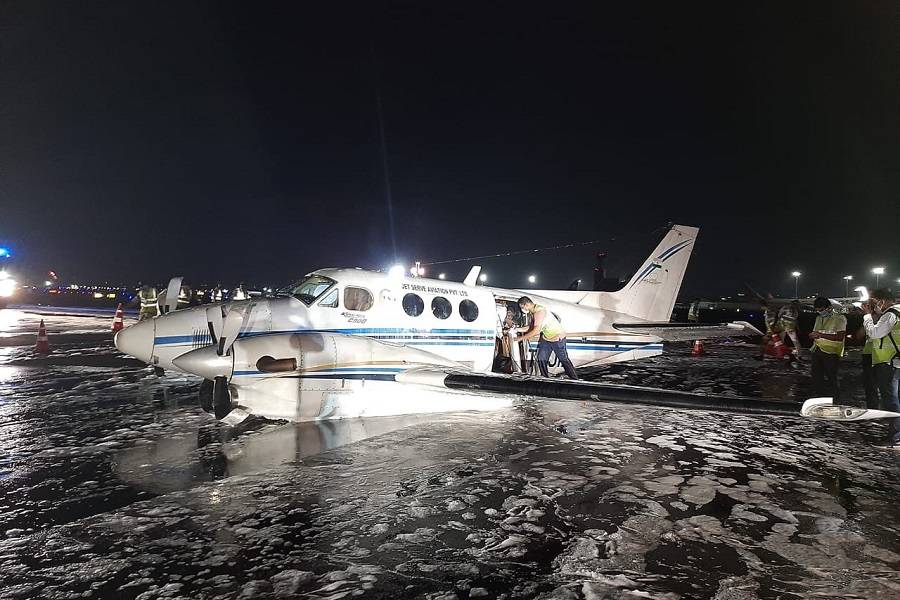 However, the aircraft experienced an unusual issue on take-off from Nagpur, when the nosewheel separated from its strut. This forced the air ambulance into its emergency diversion and belly landing.
The crew elected to divert to Mumbai International Airport (VABB), landing on runway 27. Being fully aware of the nature of the emergency, the airport authorities elected to carpet the runway with foam, before the air ambulance's unusual landing.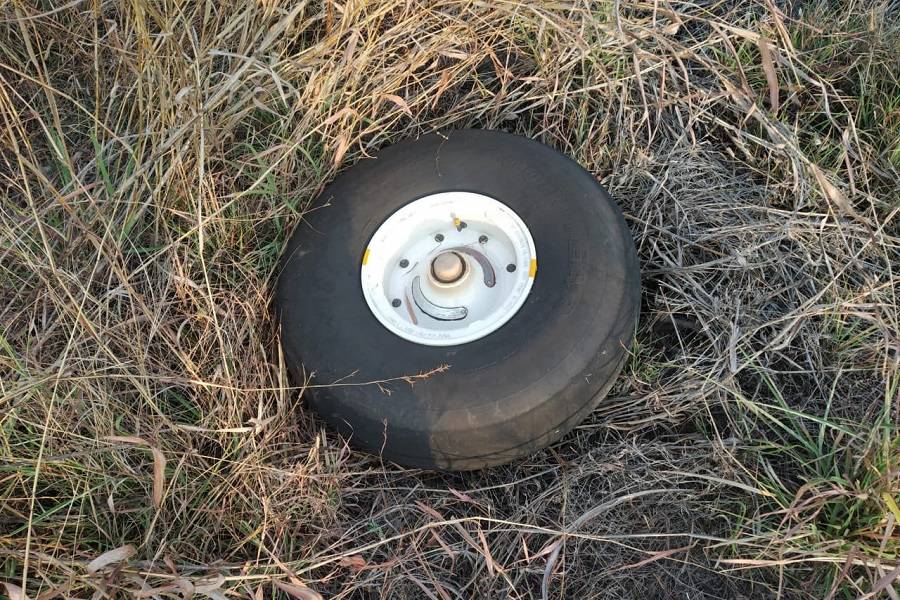 Emergency Response To The Air Ambulance Belly Landing
Piloting the air ambulance during the emergency belly landing, was Captain Keshri Singh. The aircraft landed at 9:09 pm local time, on the 6th of May. Reports on the condition of the occupants vary somewhat. While some reports claim that there were minor injuries among them, they all appear to be safe. Others name the pilot as Captain Majid Akhtar.
The air ambulance that made this dramatic belly landing is a seven-seat, twin turboprop Beechcraft King Air C90B. Its registration is VT-JIL, and its owner/operator is Jet Serve Aviation Pvt Ltd. The aircraft received substantial damage in the incident.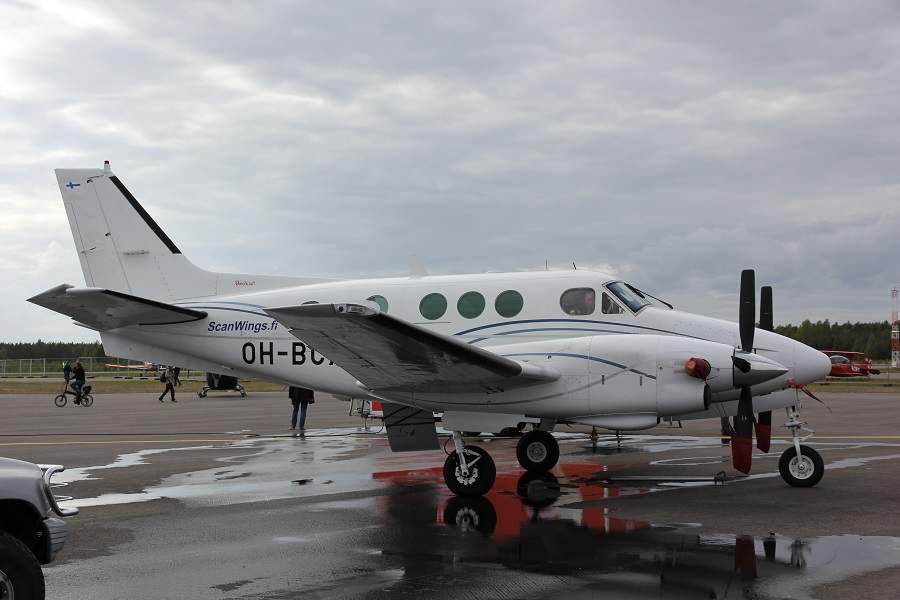 Despite the emergency and the immobilized aircraft, the airport reported that airlines did not have to cancel any flights. Runway 09-27 is the longest in Mumbai, however the airport also has runway 14-32, which is 2,990m (9,810ft) long.
Rescue crews have since taken the patient to a hospital in Mumbai. At this time, we still don't know the cause of the separated wheel that caused the air ambulance's emergency belly landing.