The crew of a Sun Country 737 had to return to Las Vegas after getting an unsafe gear indication. They then made a dramatic but safe landing.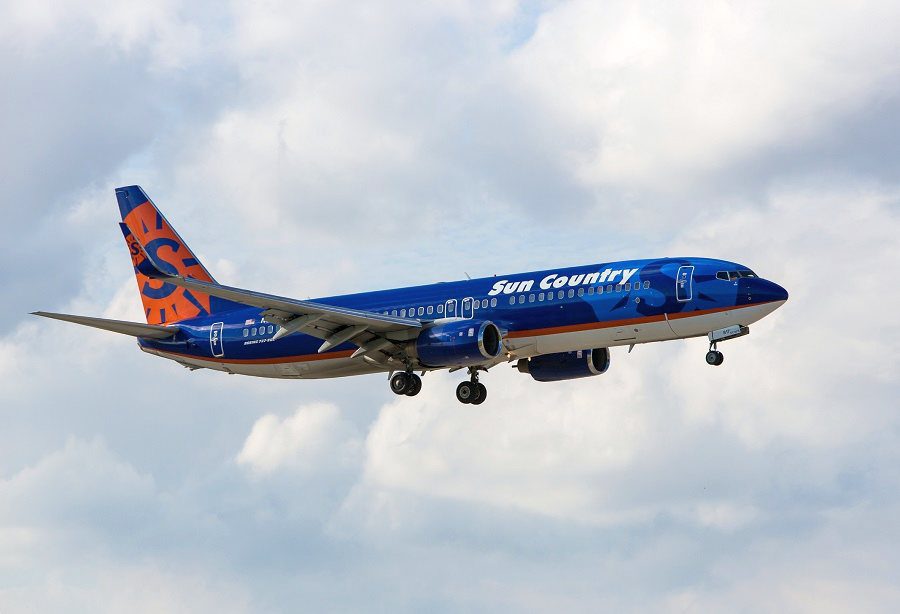 This accident happened on the 4th of February and involved Sun Country flight SY-110. This is a scheduled domestic flight departing from Las Vegas Harry Reid International (KLAS, formerly McCarran) in Nevada, USA. Its destination was Minneapolis Saint Paul International Airport (KMSP). There were 50 passengers and 6 crew on the flight.
While the flight's scheduled departure was for before midnight on the 3rd, a delay put it on the 4th. The Sun Country crew lined up their 737 on runway 01R and departed at 12:39 am. But the crew stopped their climb, just after clearing Las Vegas, on an eastbound heading. Levelling off at 9,500 feet, the crew informed ATC that they had a problem with their right main gear.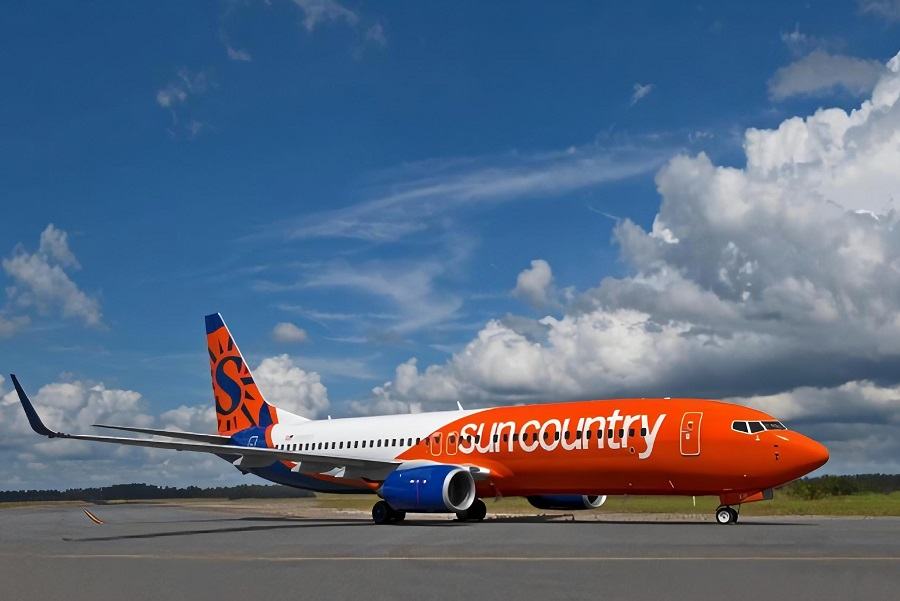 The crew of the Sun Country 737 spent just under half an hour troubleshooting their aircraft's issue. Along the way, they descended to 7,500 feet. Then, about 40 minutes after taking off, they prepared to land on runway 26R. Meanwhile, fire and rescue vehicles at the airport got ready for the flight's arrival.
The Landing Of The Sun Country 737
According to local reports, the aircraft initially touched down on all of its landing gear. But as the Sun Country aircraft slowed to around 85-100 knots, its right main gear leg collapsed. So the aircraft's right-hand engine dragged along the runway, with some sparks and smoke. The aircraft stopped quickly, unable to move further.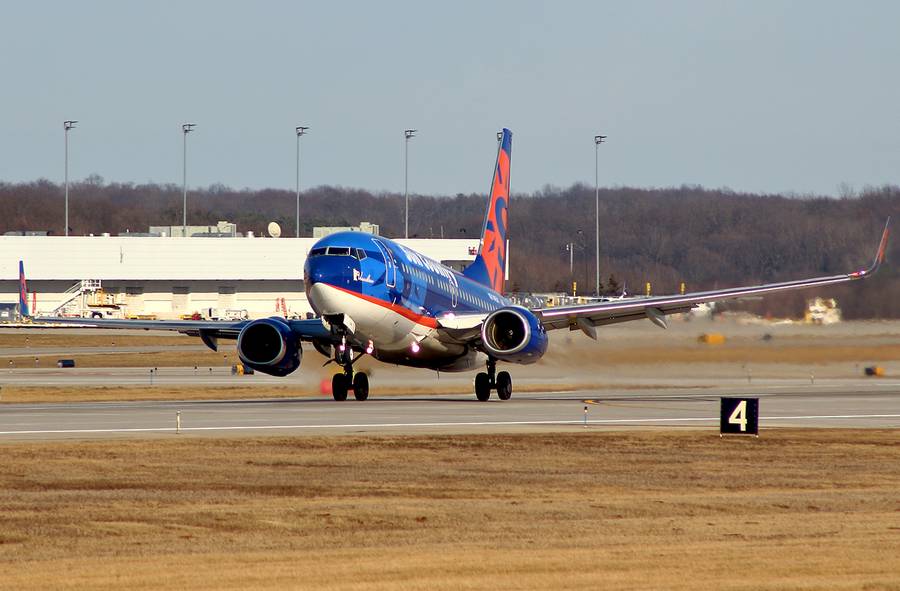 Fire and rescue crews quickly reached the aircraft. There was no fire. So despite the damage, there was no evacuation on the runway. Instead, the passengers and crew of the Sun Country flight disembarked the 737 using airstairs. There were no injuries. However, the aircraft had to stay on the runway overnight.
This is a Boeing 737-8K2 with tail number N817SY. Like other Sun Country aircraft, this 737 had a few previous owners. Its first operator was Transavia in the Netherlands, a bit over 20 years ago. The airline leased it to other operators, and it even wore KLM's colours for a while. Sun Country began operating it in November 2011.
https://twitter.com/AeronewsGlobal/status/1489712647675260928?s=20&t=5LCvkef_McHP4WqmIJou8g
The next morning, crews with cranes and a low-loader moved the stricken 737 off the runway. As of this writing, it remains in Las Vegas. Sun Country Airlines had a total of 47 737-800s, with Minneapolis being its primary hub.