A Q400 collided with a motorbike as it landed in Lubumbashi, in the Democratic Republic of Congo. The motorcyclist survived with injuries.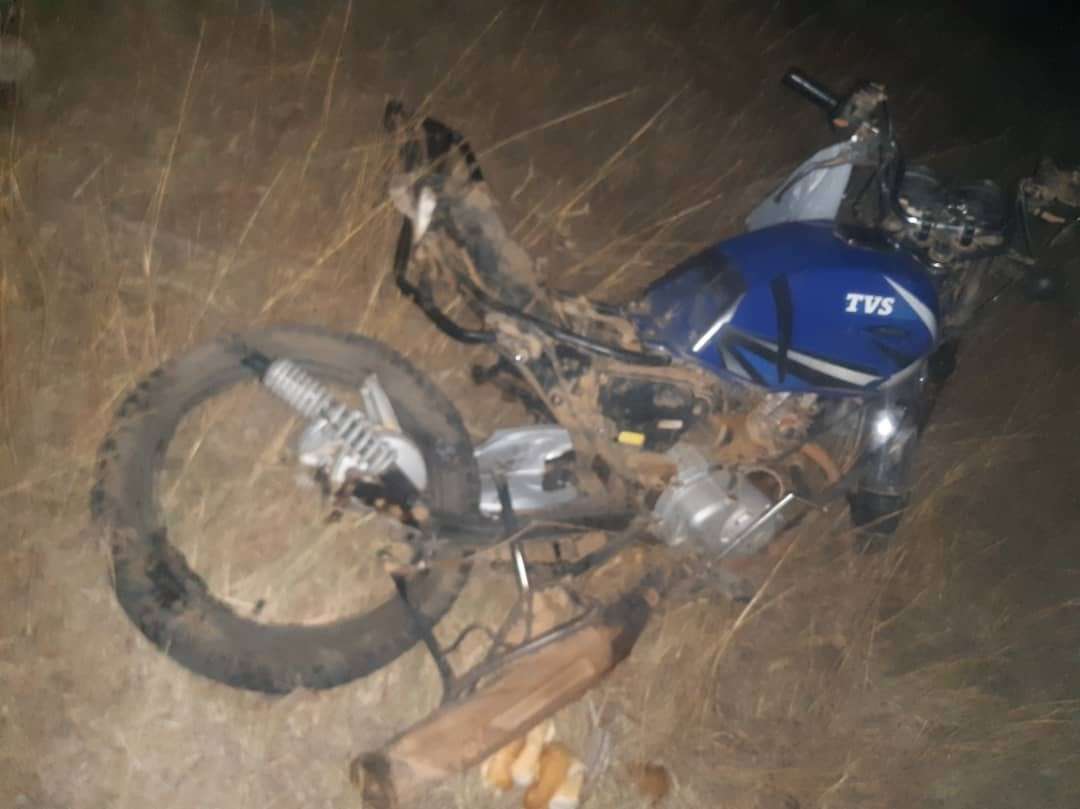 The accident happened on the 14th of August. The aircraft was performing a flight between Mbuji Mayi Airport (FZWA) and Lubumbashi International Airport (FZQA) in the DRC. This is a Congo Airways flight, and had 18 passengers and 5 crew, landing in Lubumbashi at 19:15 local time.
The Transport Ministry of the DRC reported that the rider of a motorbike decided to cross the runway, just as the Q400 was landing. The two vehicles collided. It isn't clear how fast the aircraft was going at this time, or how severe the impact was. However, the rider of the motorbike suffered serious injuries and was taken to hospital.
Q400 Motorbike Collision Aftermath
According to the Ministry, the motorbike suffered "enormous material damage", while the damage to the Q400 is "minor". At this time, there is no further information regarding the extent or the progress of the motorcyclist's injuries. Photos of the motorbike show that its rear half suffered most of the damage. It is hard to tell if this damage came from the landing gear or a propeller.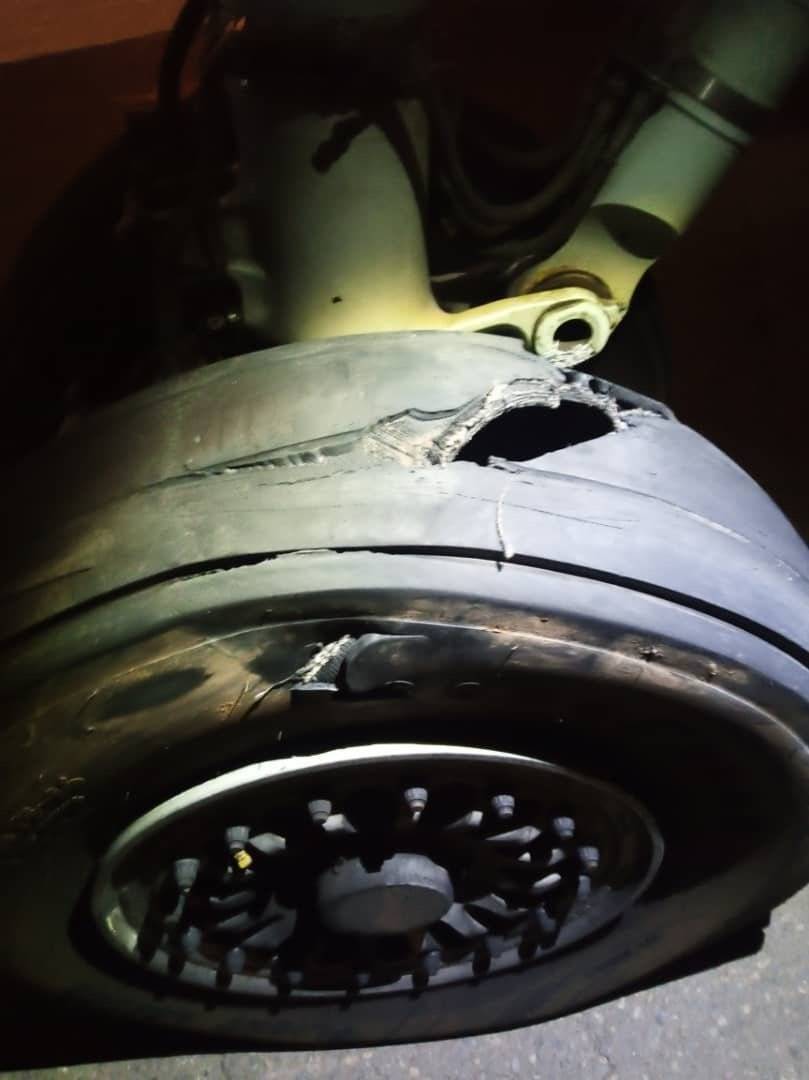 We only have one picture of the aircraft (a second one circulating on-line appears to show a 737). That picture shows a tear in one of the tyres of the aircraft, with minor impact damage elsewhere. Again, it's impossible to tell if this is damage from the motorbike, or one of the props of the Q400. Weather doesn't appear to have been a factor in the accident, in terms of visibility.
The aircraft in this accident is a de Havilland Dash 8-400, with registration 9S-AAN. It is just over 11 years old. Before Congo Airways, the aircraft flew for Air Niugini, until 2016. Congo Airways took ownership of it in May that year, and named it "Anuarite NENGAPETA". However, it appears that they didn't begin to operate it until over a year later.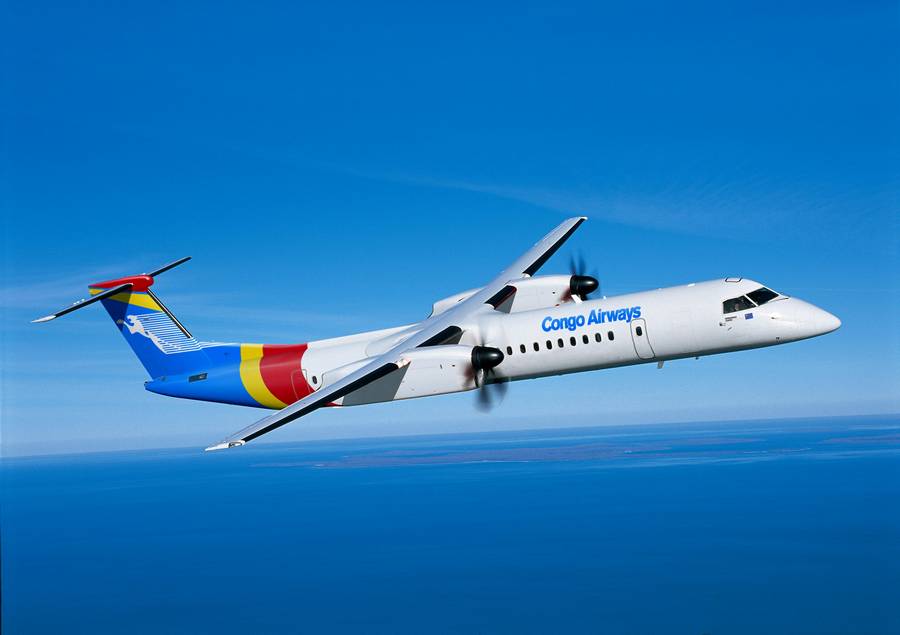 The DRC Transport Ministry announced that they have already began investigating this collision between the Q400 and the motorbike.