A Blue Air passenger flight made a landing hard enough for the 737's fuselage to suffer structural damage. There are no reports of injuries.
This accident happened on the 6th of May, involving Blue Air flight 0B-143. It originated in Bucharest's Henri Coandă International Airport (LROP) in Romania, heading to Naples Airport (LIRN) in Italy. This is a service that the airline performs three times a week. We don't know how many passengers were on this particular flight.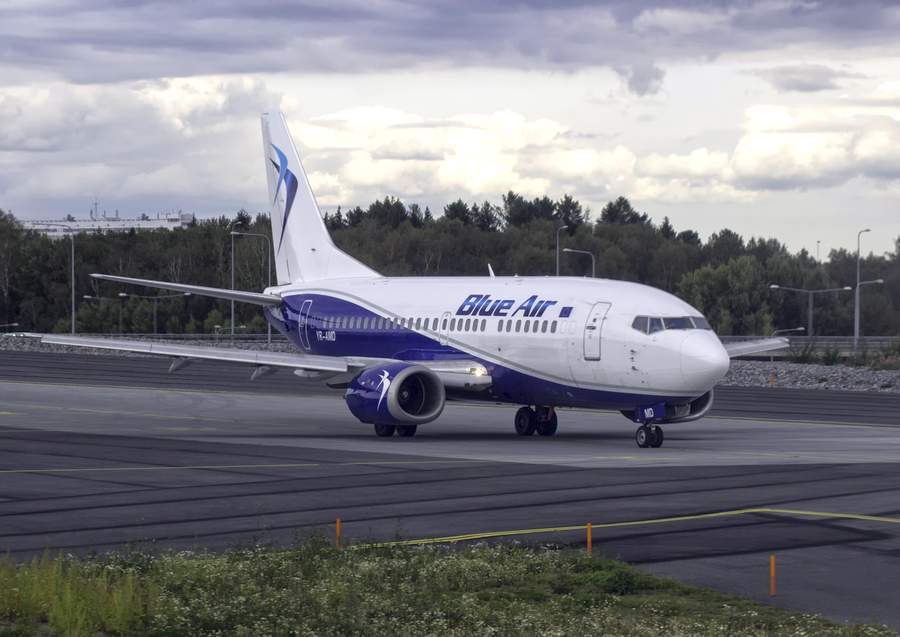 There are no reports of anything unusual about the flight's departure from Romania. But on arrival in Naples, the crew of the Blue Air 737 made a hard landing. They landed just after four in the afternoon on runway 24 in Naples. A picture of the accident aircraft shows that it suffered a tail strike.
(There is another picture online, purporting to show this aircraft, having a buckled fuselage. However, this is NOT a picture from the Blue Air hard landing. It is from a 2019 accident, involving a 757 in the United States. We don't know why people feel the need to deliberately post misleading pictures, but they do)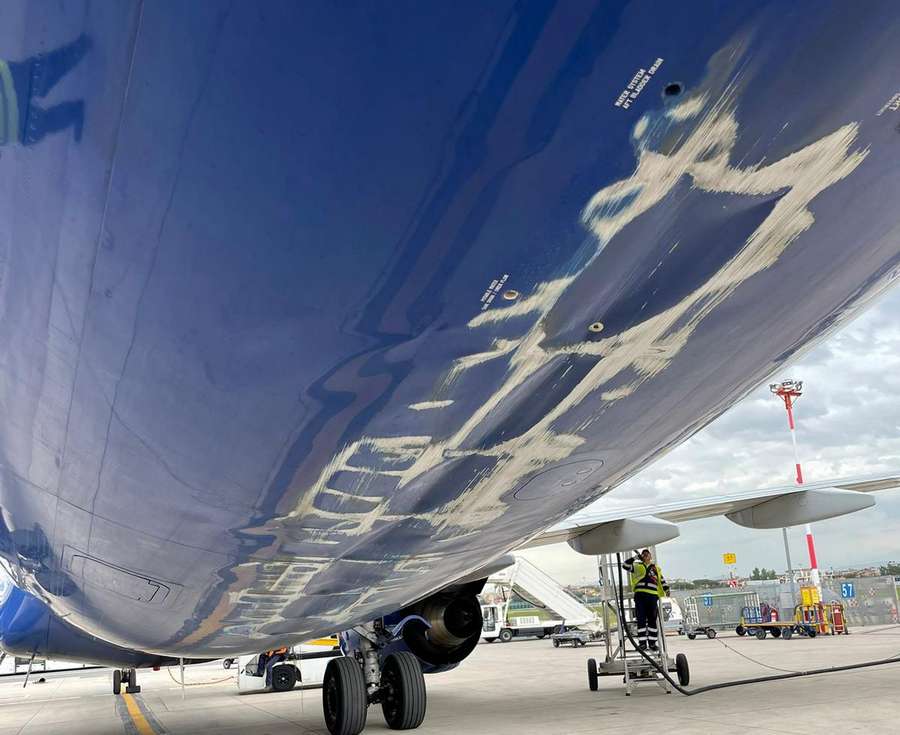 Blue Air Hard Landing – Aftermath
The authorities are investigating the circumstances of this event. Runway 24 in Naples is slightly uphill. At that time, the wind wasn't very strong and blew almost straight down the runway. But the wind direction did vary slightly:
LIRN 061420Z 24007KT 210V270 9999 SCT040 BKN080 22/08 Q1011 NOSIG=

LIRN 061350Z 23008KT 9999 SCT040 BKN080 22/09 Q1011 NOSIG=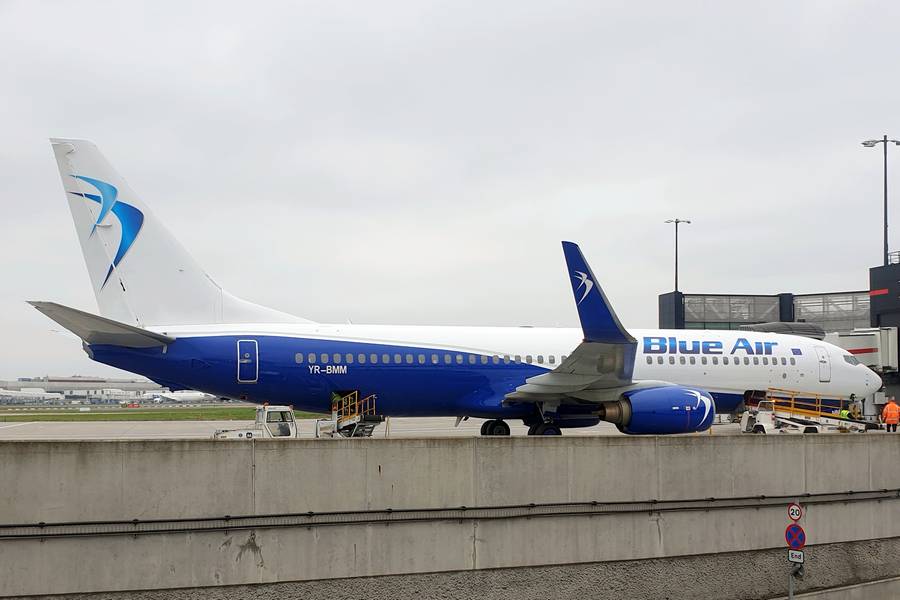 The Italian authorities rated this Blue Air hard landing as an accident, because of the extent of the damage. But again, they have not revealed more details about their passengers, or any possible injuries. Immediately after the event, the flight crew were able to taxi to the apron normally. The aircraft remains on the ground in Naples, eight days after the accident.
The Blue Air aircraft suffering this damage from its hard landing is a Boeing 737-800, with tail number YR-BMM. It is just over twelve years old, entering service in March 2010 with Pegasus Airlines, in Turkey. Blue Air got it in its fleet in December 2017. The Bucharest-based airline has an all-737 fleet but operates several different variants. The 737-800 is the most common of those, followed by the 737-8. Blue Air also has three 737 "Classic" models.