An A350 suffered a wingtip strike during landing and a go-around, after apparently experiencing wind shear on final approach. There were no injuries.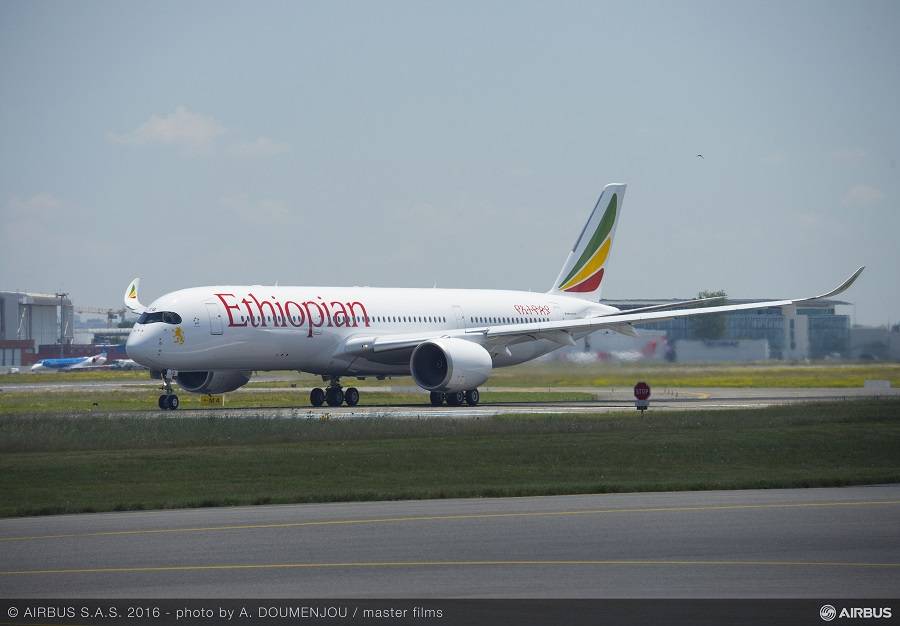 The accident happened on the 6th of November, with a preliminary factual report appearing earlier this month. It involved Ethiopian Airlines flight ET-809 and one of the airline's Airbus A350s. The flight was from Addis Ababa International (HAAB) in Ethiopia, to Johannesburg's O.R. Tambo International (FAOR), in South Africa.
The departure from Addis Ababa and subsequent climb and cruise went without incident. However, the crew decided to go around at a very low altitude, their A350 having a wingtip strike in the process. This caused significant damage to the wingtip and the wing's structure. There was also a visible mark left on the runway.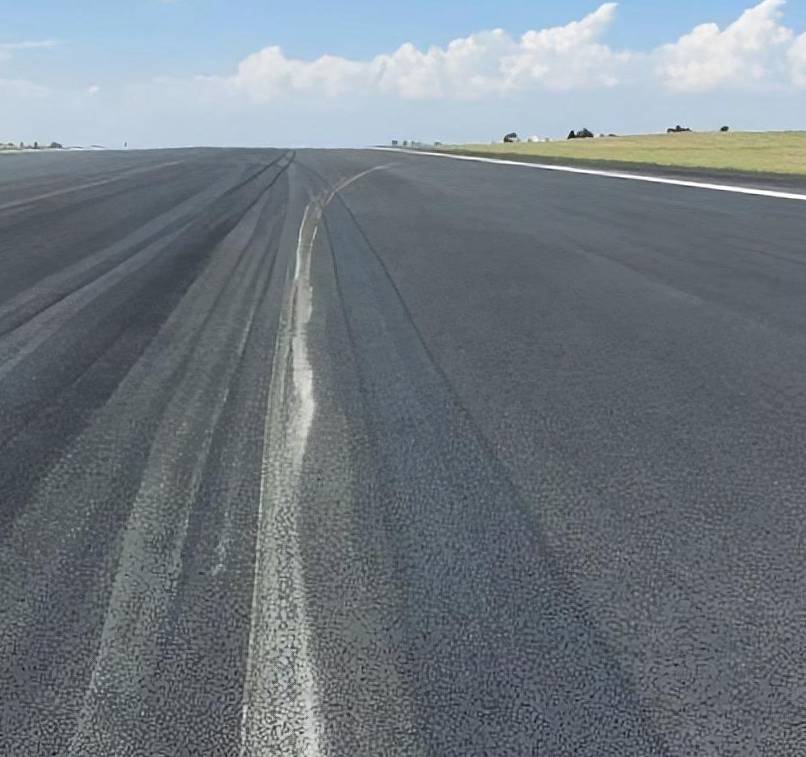 In their descent, the flight crew stated that they were expecting a possible wind shear. So the Captain, who was pilot-flying, added 5 knots in the aircraft's approach speed. The crew were using runway 03R for landing. The Captain stated that it wasn't possible to bring the aircraft to the ground at the touch-down zone. So he initiated the go-around, suspecting a wind shear. However, a gust of wind then overbanked the A350, causing the wingtip strike.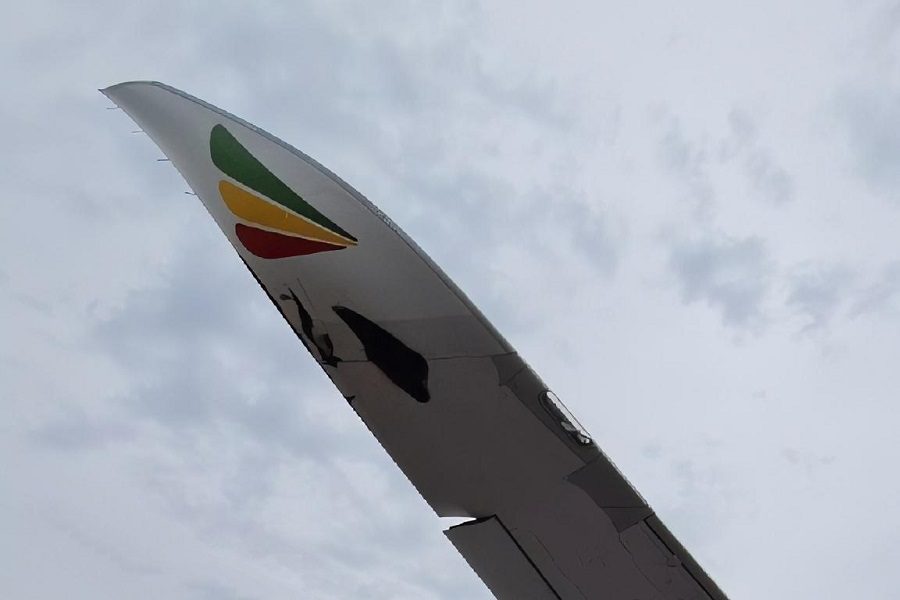 Ethiopian A350: After The Wingtip Strike
The crew then climbed to 8,000 feet, informing ATC that they experienced a wind shear, before returning for another landing. This time, they made an approach to runway 03L, landing with no further incident. The pilots only realised that their A350 suffered a wingtip strike during their transit check, after parking.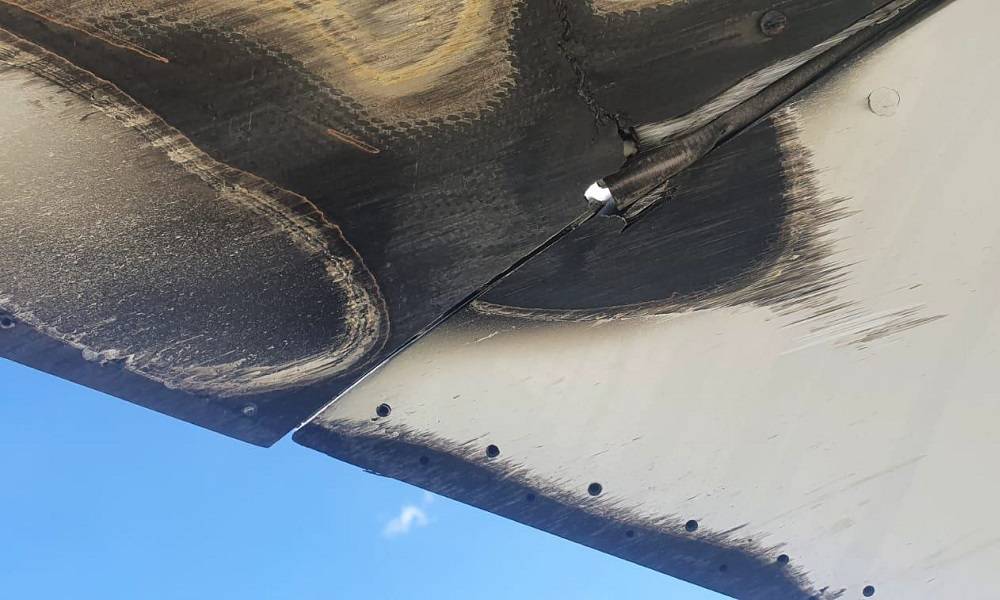 Unfortunately, the investigators into this accident will not have CVR (cockpit voice recorder) data to work with. This is because the pilots neglected to deactivate the CVR button after the event, according to the report. Investigators were able to download the DFDR's (digital flight data recorder) data successfully.
Initial reports into this A350 wingtip strike suggested that it may also have included a hard landing. This was because ADS-B data suggested that the aircraft touched down before the touchdown zone. However, the interim report does not mention a hard landing. Additionally, the wing tip strike happened when the A350 was a long way past the touchdown zone.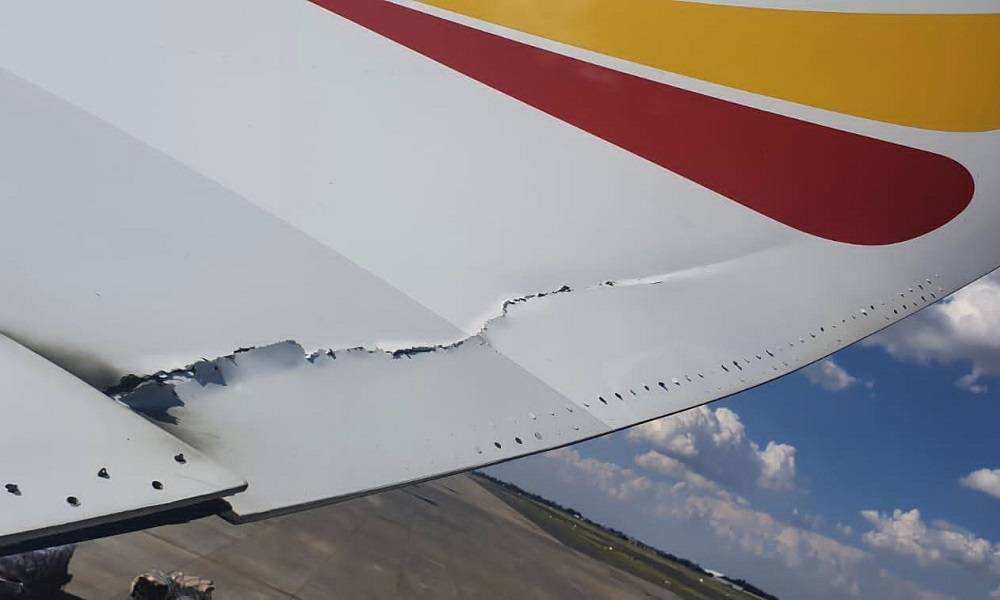 The accident aircraft is an Airbus A350-900, with tail number ET-AYB. It is just one and a half years old. Ethiopian Airlines only took delivery of the A350 in November 2020, just a year before the wing tip strike. The aircraft still hasn't returned to service, over five weeks later.