Buffalo Airways is famous for its historic fleet of piston-engined and turboprop workhorses, so why did it buy a 737 converted freighter?
The company needs no introduction to aviation geeks. It first entered most people's radar with the TV show "Ice Pilots NWT", featuring the exploits of the airline and its people. The show featured the company's DC-3s, DC-4s, the beautiful C-46, the Lockheed Electra turboprop, the odd CL-215 and more. The company no longer flies the DC-4s, but the other types are still in use. More recently, we saw Buffalo's Mickey McBryan restore a historic DC-3 to flying condition, in "Plane Savers".
So what is this about a Buffalo Airways 737? Why would the company add a jet to a fleet like the one they have? To answer that, we must briefly look at why the company has the fleet it has today. Buffalo Airways operates these old workhorses because they can carry a respectable load in remote places. These places have gravel or even ice strips. As we've previously seen, sometimes old planes like these are some of the best available tools for this job!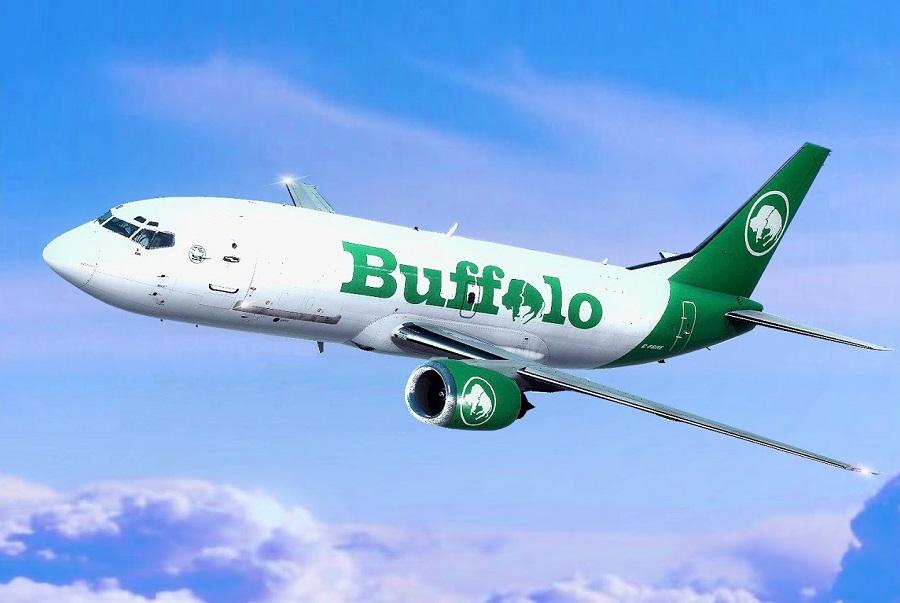 But the airline flies to places beyond these unimproved fields. So Buffalo Airways needs its 737 for a rather different job. Among its other activities, the airline works with courier companies like FedEx, UPS and others. And there is a strong and regular demand for next-day service, from these companies alone. These flights are between regular cargo hubs, not places with gravel strips.
Buffalo Airways 737 – Which One?
Also, the company could use a 737 for its own business. Its subsidiary, Buffalo Air Express, has a sizeable nightly cargo volume. This runs between Edmonton International (CYEG) and Yellowknife (CYZF). Currently, Buffalo uses a Curtiss C-46 in this role. The 737 that Buffalo Airways is getting will be able to carry nearly three times the load. And it already has enough demand, for these routes. This is why they're going to a 737 and not an ATR-72 or Q400.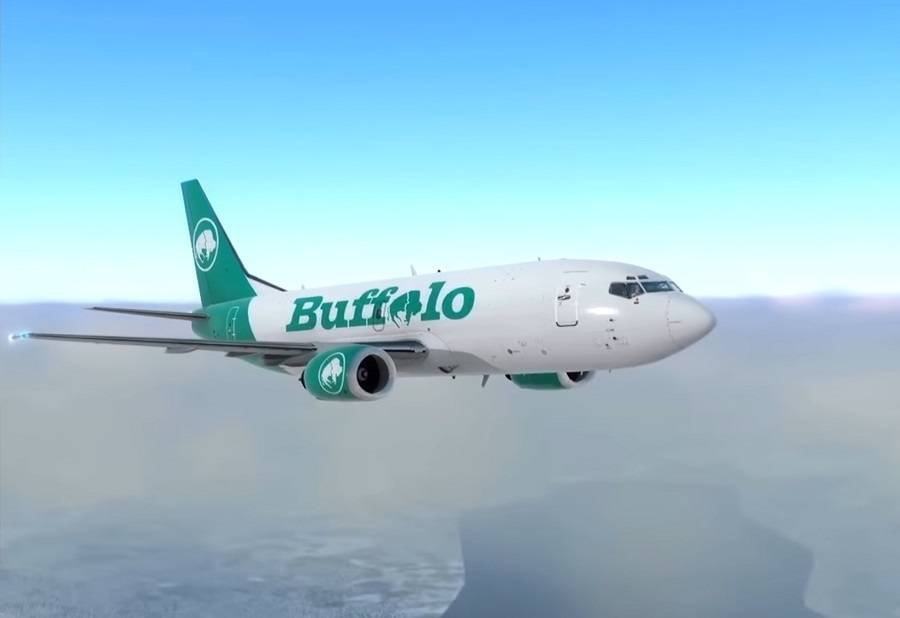 So the company's plan is to use its new jet on overnight runs between Edmonton and Yellowknife. This still leaves the aircraft available during the day, for hire or bonus work! But exactly what did the company buy? Surely, Buffalo Airways would pick a 737 that can have a gravel kit, for some work in unpaved fields. Right?
Wrong. It appears that Buffalo Airways will be getting delivery of a 737-301(BDSF). The aircraft, MSN 235512, first flew in October 1986. Thirty-five years may sound a lot, but compared to Buffalo's current fleet! The plane's first operator was Piedmont Airlines in the US. It went to other users, before starting its cargo career with TNT Airways (Belgium) in 2006. The last operator of the 737 appears to be Swiftair in Spain.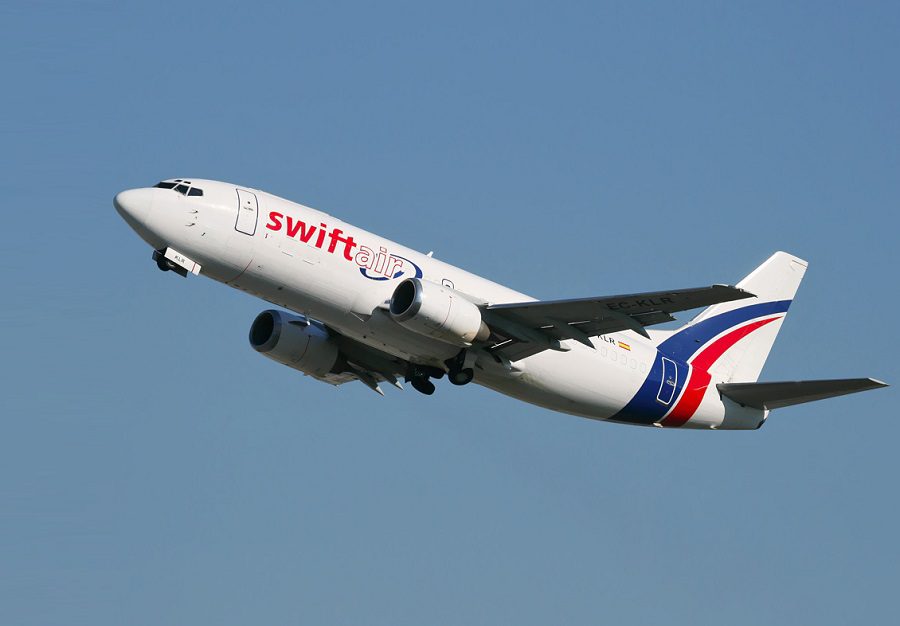 Currently, the plane is undergoing heavy maintenance in the UK. Buffalo Airways hopes to take delivery of its 737, complete with key updates in avionics and elsewhere, in late June or early July. Mickey McBryan has been making videos of all the interesting goings-on in Buffalo. And the arrival of their first jet qualifies!