A UNI Air ATR-72 had to return for landing after it burst two tyres during take-off! Everyone on board the packed aircraft escaped injury.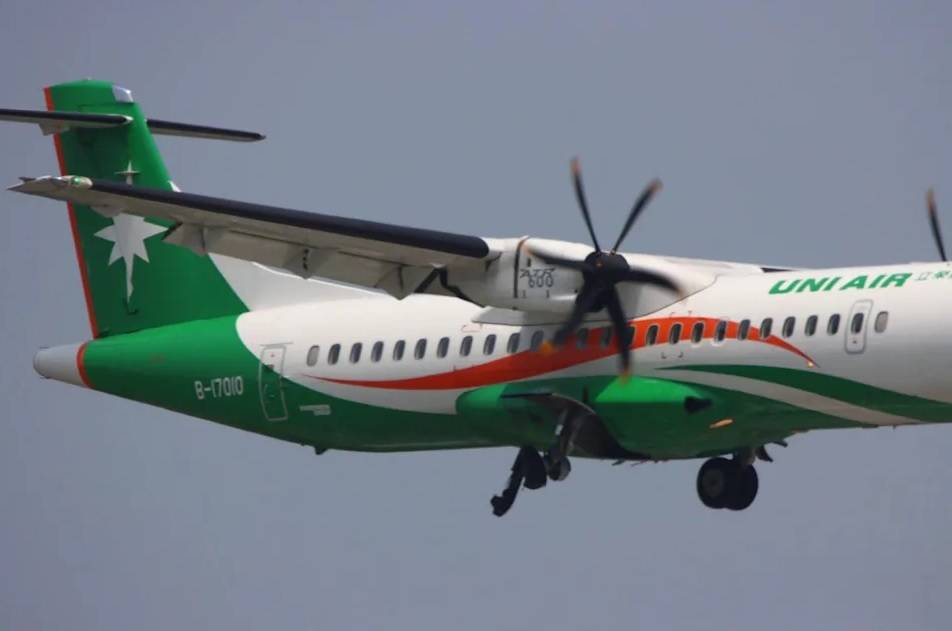 The incident happened today (Monday). The UNI Air ATR-72 took off at 9:30am local time, from Taipei's Songshan Airport (RCSS). It was performing flight B7-9091, heading for Nangan Airport in Matsu (RCFG) in Taiwan. The aircraft took off and flew towards its destination normally. However, before landing the crew became aware that there was damage to the right main landing gear.
Nangan Airport is rather small, UNI Air's ATR-72 flights being the only commercial services for it. So the crew elected to return to Taipei, for an emergency landing. Once at the airport, the crew first made a low pass over the runway. This gave a chance to the tower and ground crews to assess the damage to the aircraft. It looks like the aircraft had two burst or otherwise damaged tyres on the right main landing gear.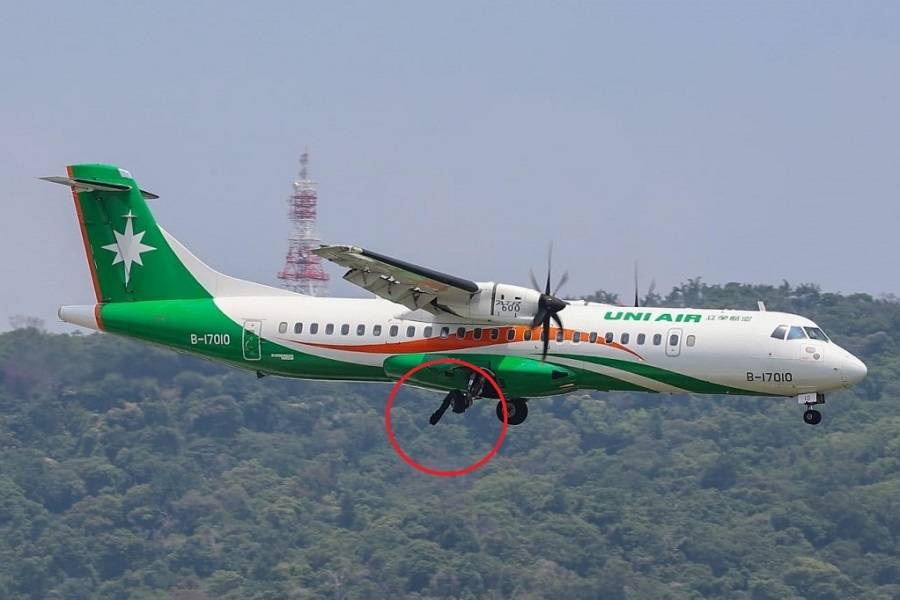 UNI Air ATR-72 – Landing Smoothly
The aircraft continued circling Taipei's Songshan airport for another 20 minutes, to burn more fuel.The airport mobilized its emergency vehicles, however the UNI Air ATR-72 crew managed a smooth landing, with the aircraft coming to a stop on runway 10.
The aircraft had been in the air for one hour and 40 minutes. It had 74 passengers and crew on board, all of whom disembarked without injuries. The airport had to close temporarily, as investigators examined the aircraft on the runway. The aircraft doesn't appear to have suffered substantial damage.
The UNI Air aircraft in this incident is an ATR-72-600 (72-212A), with registration B-17010. It is just seven years old, starting its career with the airline in May 2014. UNI Air is the only operator of the twin turboprop, and appears to own it outright. At this time there is no further information regarding the cause of the incident.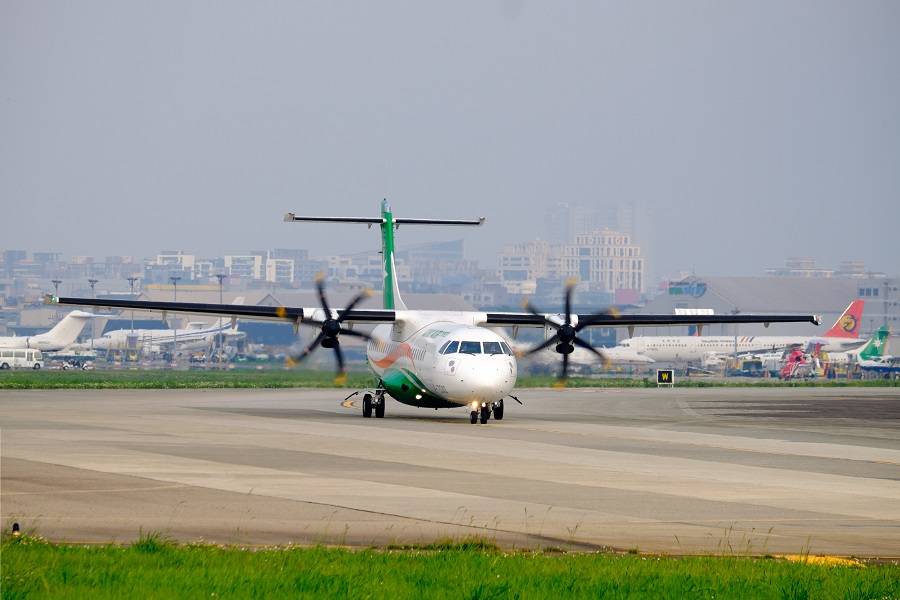 The airline forms part of the Evergreen group, so it operates primarily as a domestic subsidiary of EVA Air. UNI Air currently operate just two types, thirteen ATR-72s being the bulk of their fleet. They also operate two leased Airbus A321-200s. For many years, the airline's main turboprop was the DHC Dash-8.
On the radio, UNI Air's callsign is 'GLORY'.