All passengers and crew of a Tibet Airlines flight survived an accident and fire during takeoff, that destroyed the Airbus A319 they were in.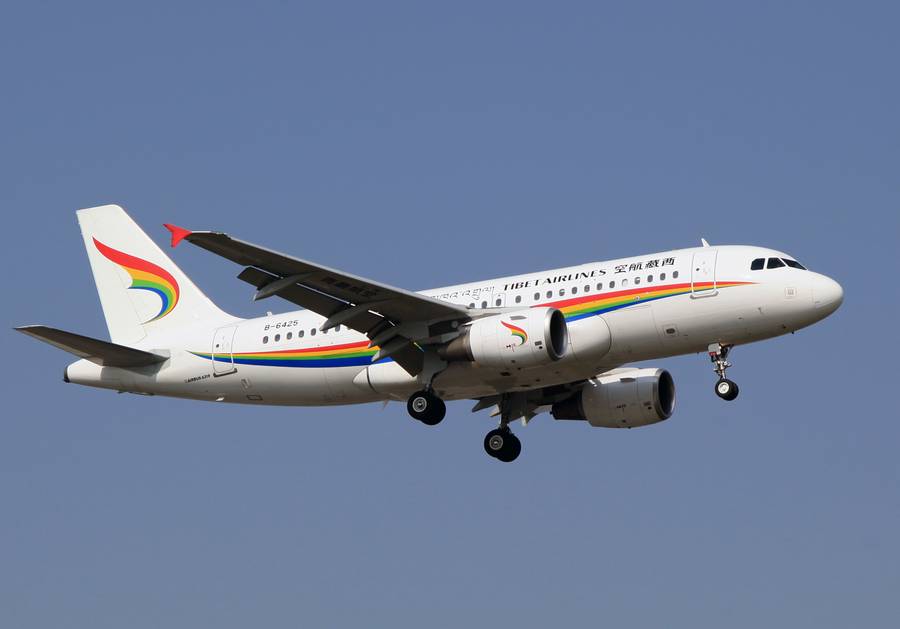 This incident happened on Thursday the 12th of May, involving flight TV-9833. It is a daily early morning (6:30 am) flight, departing from Chongqing Jiangbei International Airport (ZUCK) in China. The domestic flight's destination is Nyingchi Mainling Airport (ZUNZ). On this occasion, there were 113 passengers and 9 crew on the Tibet Airlines A319.
It appears that the flight was about one hour and a half late departing. The accident happened while the flight was taking off. According to reports, the aircraft's crew were departing using runway 03. But as they accelerated, the crew lost directional control of the aircraft, veering to the left. The aircraft reportedly left the runway and crossed several taxiways in its path.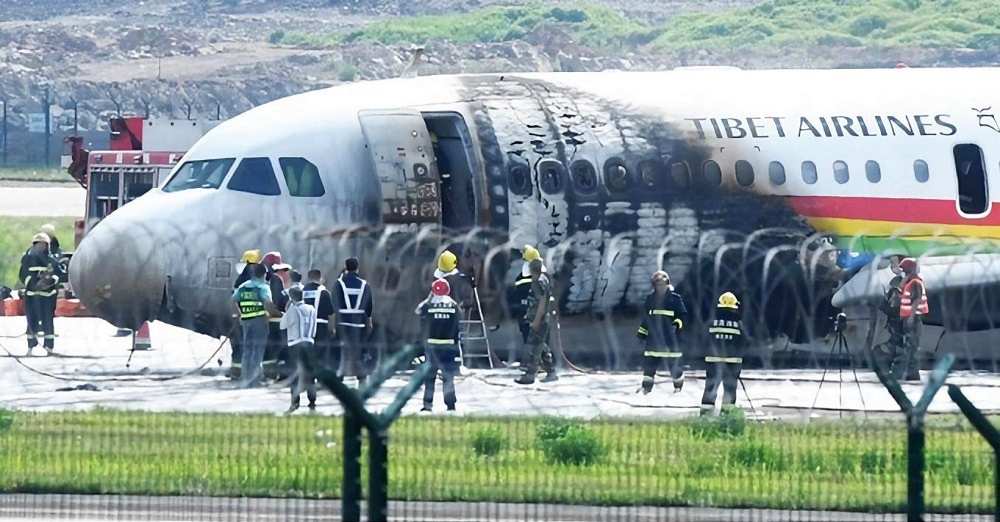 Also, the Tibet Airlines A319 went across one or more drainage ditches between the runway and taxiways. As a result, it lost not only its landing gear but both of its engines, as well. The aircraft came to a stop on soft ground, between two parallel taxiways. And in addition to the engines and gear, its fuselage warped and a gap opened, without separating.
Tibet Airlines A319 Post-Crash Fire
More worryingly, it appears that the damage to the wings and the rest of the aircraft caused a fuel leak. The fuel appears to have pooled near the front-left side of the fuselage, threatening to engulf the cabin in flames. Fortunately, multiple fire engines encircled the Tibet Airlines A319, extinguishing the fire.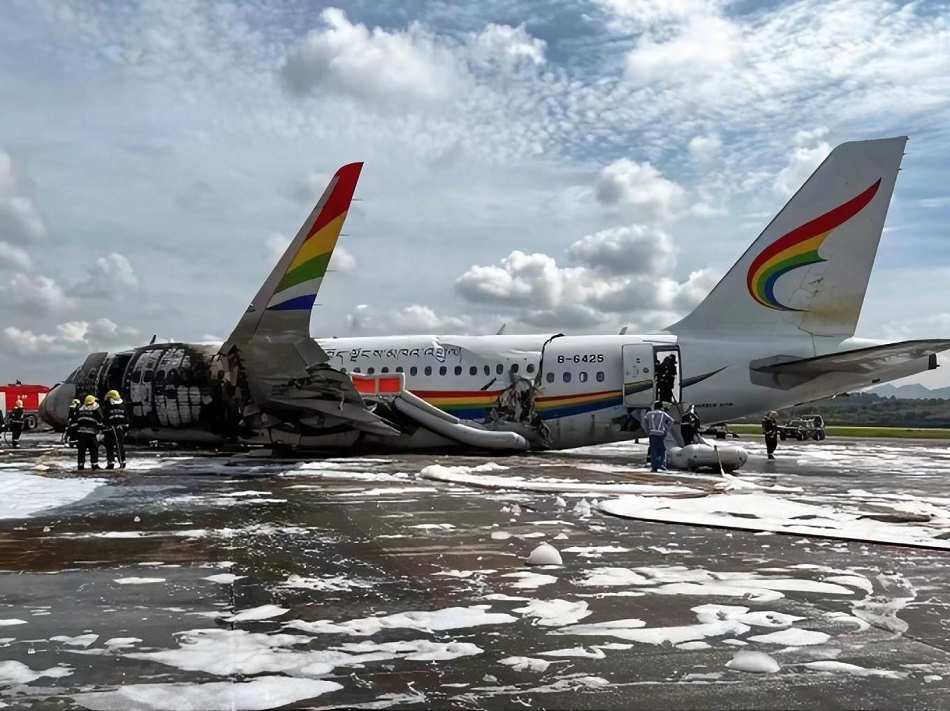 More fortunately, no passengers or crew perished, despite the destruction. However, the authorities later confirmed that 36 people received minor injuries. We don't know if any of them required hospital treatment after the crash. The authorities also closed the airport, to assess the damage to its runway and taxiways.
This aircraft is an Airbus A319-115, with registration B-6425. It was produced in Airbus' Tianjin finish assembly line in China. Tibet Airlines is the only operator of the nine-and-a-half-year-old A319. The authorities confirm that it is a complete loss in this crash.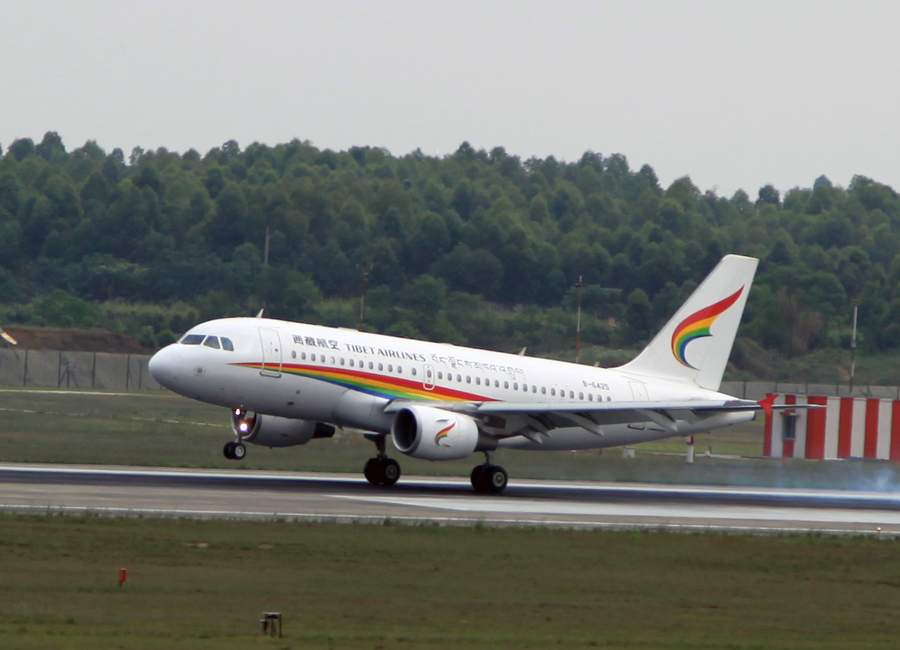 As we have seen, the China Eastern crash in March of this year was the first accident to feature loss of life in over a decade. The country's aviation safety record has improved dramatically in the last two decades. It will be interesting to see how the investigation of this crash progresses in the coming months.