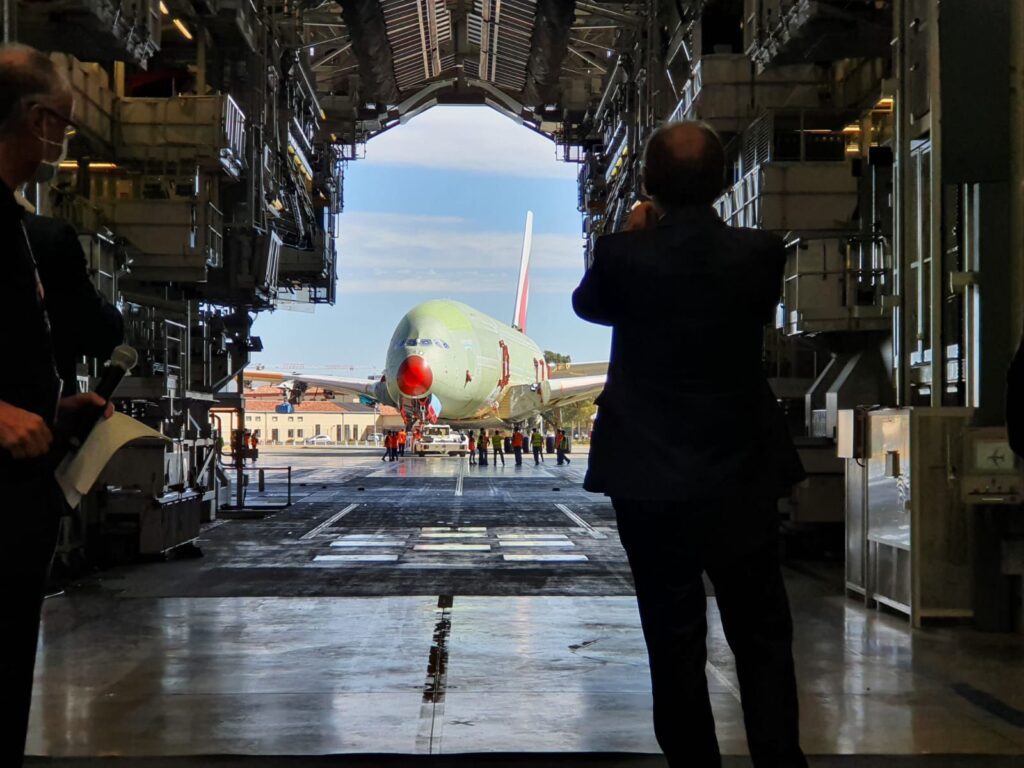 Today marks a sad day for the Airbus A380 Superjumbo program, as the initial assembly has recently been completed on the last ever A380 aircraft, after it was announced in 2019 that the European airplane manufacturers were discontinuing the type permanently.
The Final A380 Rolls Out
Initial assembly of Serial Number msn272, the last Airbus A380 has been completed, as it was transferred from station 40 to station 35 – marking the end of its manufacturing line.
Initial assembly of the final double-decker jet, serial number 272, has been completed placing the manufacturing station (40) permanently out of action as it see's its last superjumbo roll out the hangar doors.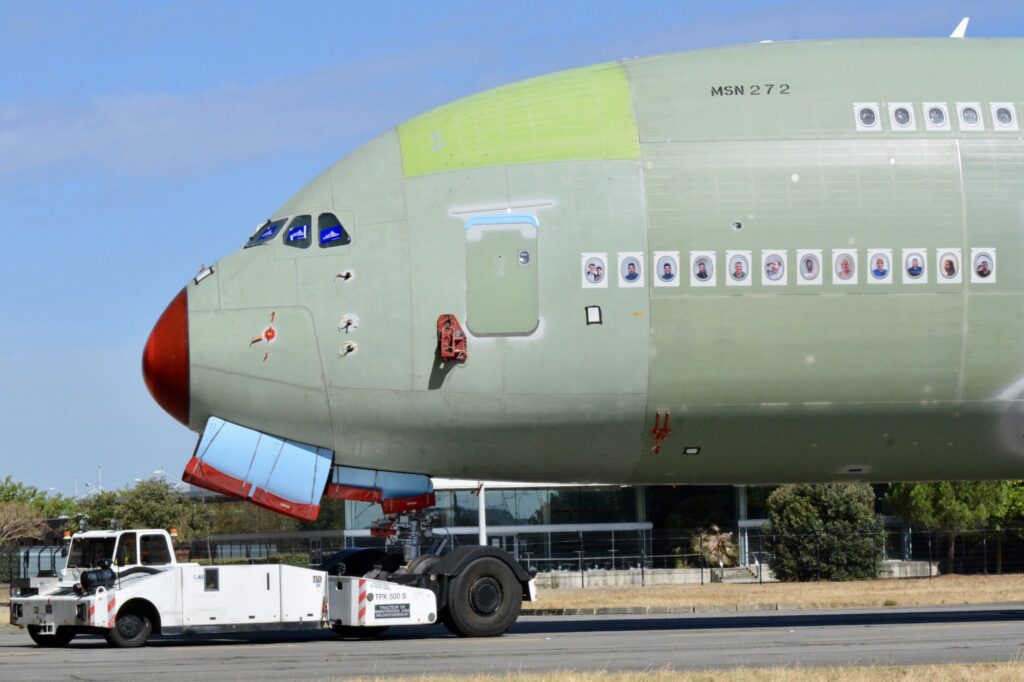 It's now off to station 30, where the engines will be installed and tests carried out on electrical and hydraulic systems, on-board computers, landing gear and moving parts.
After engine tests are performed, the aircraft will make its first test flight to Hamburg, Germany, where the cabin will be installed, fitted out and the plane painted in the customer's livery: Emirates Airlines.
Since the superjumbo's first delivery to Singapore Airlines in 2007, more than 240 A380s have rolled off the line here, with Emirates (UAE Carrier) being the core customer with 114 of the type in service.
What are your thoughts on the end of the superjumbo program? Let us know your thoughts below!
This content was provided to MentourPilot by provider, Travel Radar Media. Travel Radar offers high quality content in partnership with Mentour