Ancillary revenue has made up over 50% of the airline's revenue stream
Spirit Airlines recorded a net loss of $99 million for the third quarter of 2020. This brought the airline's overall net loss for 2020, thus far to $271 million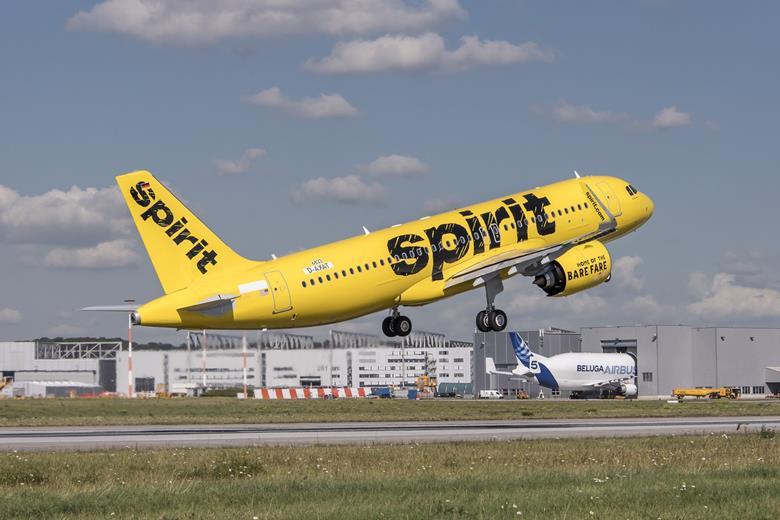 Spirit reported that its perating revenue for the third quarter was at $401.9 million, which was down 59.5% year-over-year. The airline, looking ahead to the fourth quarter, expects total operating revenue to be down 43-45% year-over-year.
The airline's average daily cash burn for the third quarter was $2.3 million, which was below the previously expected $3 million per day. The airline expects average daily cash burn to be about $2 million per day in the fourth quarter.
Ancillary Revenue
In the third quarter, total revenue per passenger flight segment was down 21.1% year-over-year to $86.94. While both fare and ancillary spend per passenger declined year-over-year, the former decreased more than the latter.
Fare revenue per segment decreased by 35.1% to $35.57. However, non-ticket ancillary revenue per segment only decreased by 7.2% to $51.37.
Total passenger revenues clocked in at $392 million for the quarter. Of this, $164 million came from tickets, but $228 million came from non-fare sources. Of Spirit's third-quarter revenue, 58% of it came from ancillary sources.
In the nine months of financial results for 2020, Spirit Airlines made a total of $1.28 billion from passenger revenues, of which $727.5 million came from non-fare sources. So, 57% of Spirit's passenger revenue came from non-fare, ancillary sources.
Coronavirus Pandemic
The COVID-19 virus has spread worldwide without acknowledging borders. It has impacted all industries, all sectors and all aspects of our lives with devastating economic and financial losses and significant uncertainties.
The ICAO reprted that in the United States Of America, domestic travel airline revnue loss will be around -$65Bn.
Spirit is one of the airlines feeling the effect of this however, many other domestic airlines are also in sever finacial trouble as record low passenger numbers (-121M) continue to cripple the industry.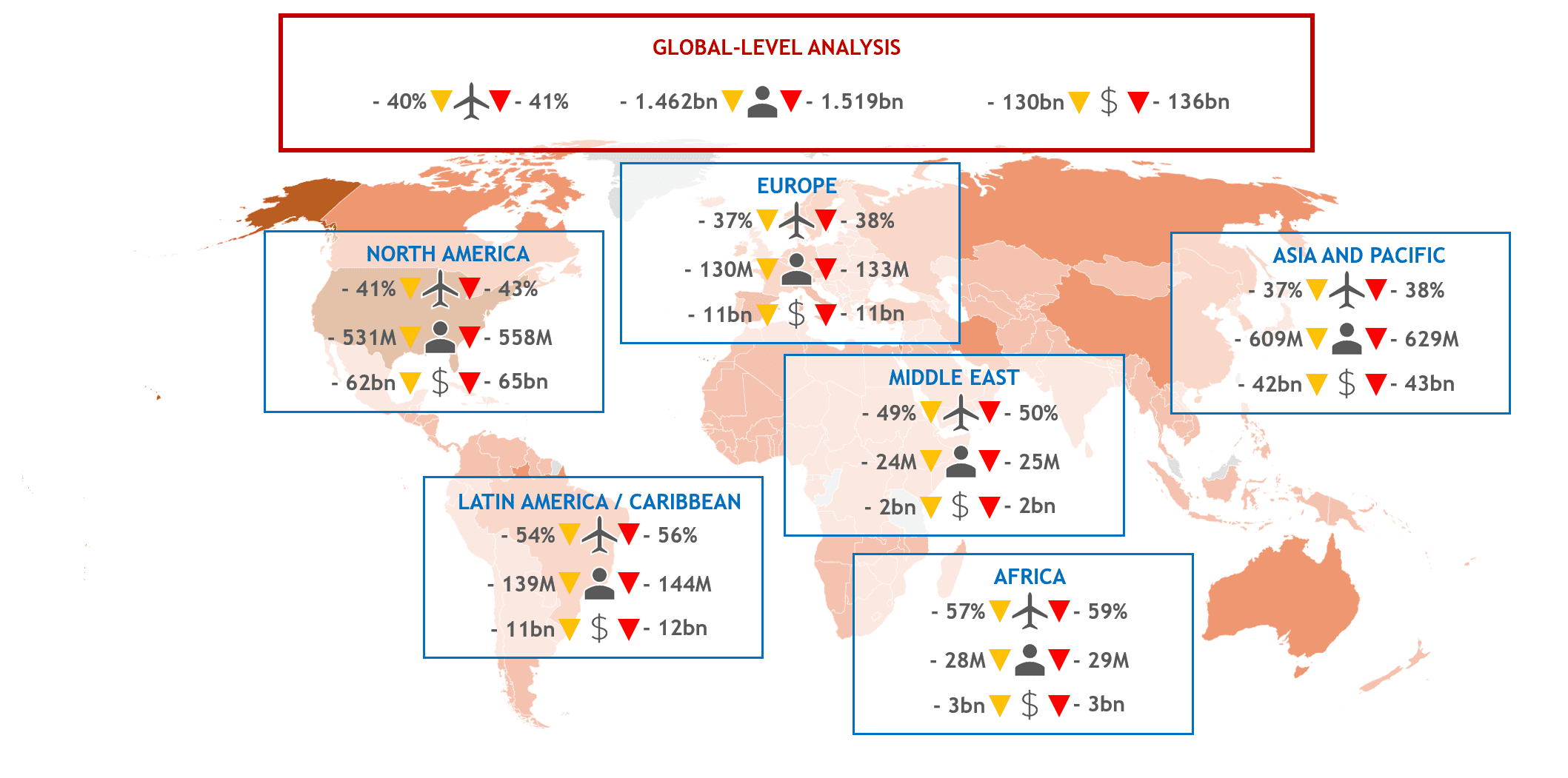 Sources: Simple Flying and ICAO