Last week, Greek carrier SKY express took delivery of its first of six A320neo aircraft. SKY express have so far been a regional carrier. However, they seem to be looking at expanding, and perhaps they found the right opportunity.
Normally, when an airline decides to buy a number of new aircraft, they know that they will have to wait for a while. How much will depend on the type of aircraft – and whether they're actually in a hurry or not. But typically, for most airliners, the wait will be 3-4 years. For a popular, relatively new design like the A320neo line, it could easily be 50% more than that.
SKY express ordered its six A320neos a month and a half ago.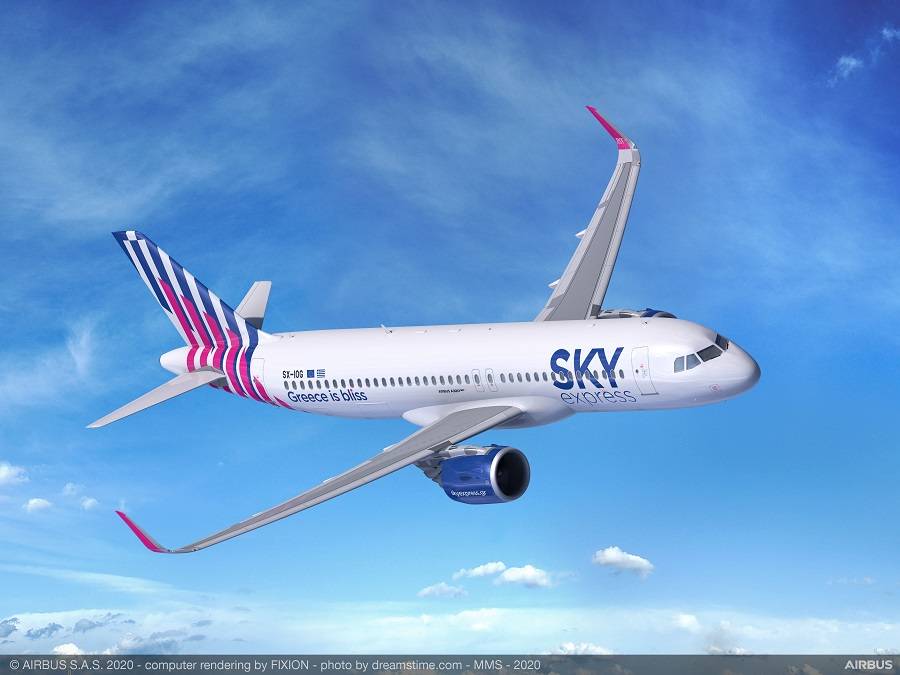 The next aircraft will probably arrive before the end of the year. Two more aircraft will arrive in February. These four aircraft are leased. The lessor is Aviation Capital Group LLC (ACG). Originally SKY express was going to buy four and lease two A320neos, but its plans changed. Speeding up deliveries may be one reason, relating to the airline's payment agreements. The remaining two, wholly-owned aircraft, will arrive later in 2021.
SKY express Takes A White-Tail With A History
So, how did SKY express take delivery of brand new A320neos this quickly? Well you may recall a recent story, about Airbus putting six A320neos up for sale. The aircraft should have gone to AirAsia. Unfortunately, earlier this year the airline decided it would take no further deliveries in 2020.
Airbus has more white-tail aircraft – "low double digits", according to Airbus. So this one doesn't have to be one of the former AirAsia A320neos. Except that according to PlaneSpotters.net, this aircraft MSN originally had a Malaysian registration, for AirAsia.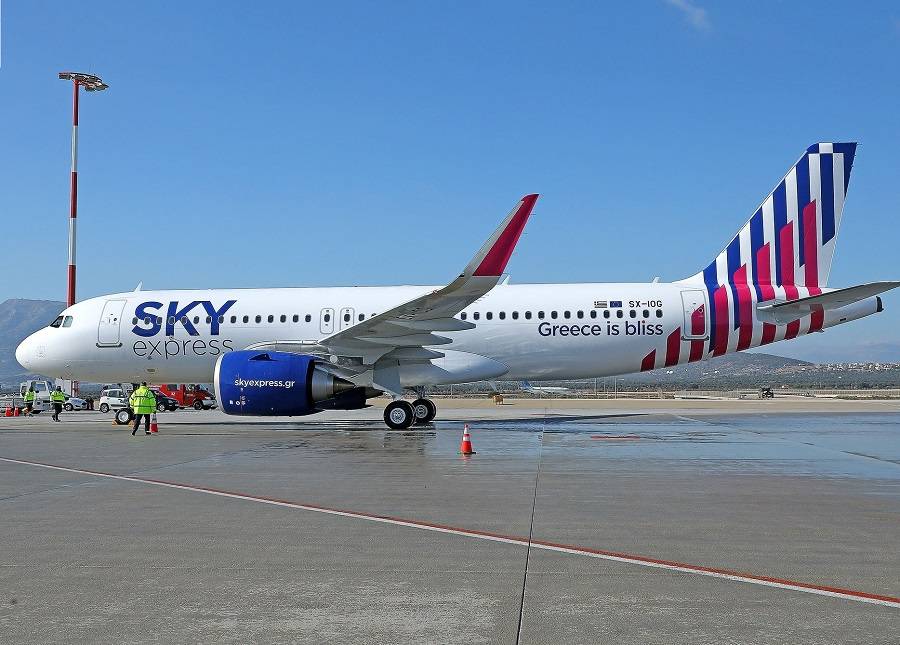 In any case, this is a big move for what was until now a regional carrier. SKY express until now flew a fleet of six ATR72 and five ATR42 turboprops. Greece's landscape is quite fitting for island-hopping operations, but SKY express covered more destinations as well. In total, so far they served 34 destinations throughout the country. This move sees them expanding, at a time when other airlines in the region are hunkering down.
This sale is also a big boost for Airbus. The manufacturer has been busy trying to shrink its fleet of undelivered jets. Delivering them to a new customer is even better. This October sale to SKY express was the first sale Airbus made since July.
The first commercial route for the A320neo will be Athens-to-Thessaloniki (Greece's second-biggest city) on the 14th of December.