Safran, the 50% stakeholder in CFM engines, expects deliveries of its popular LEAP engines to return to 2019 levels no later than 2024. This relies on air traffic estimates and on the recovery of the Boeing 737 MAX. The company made these statements in the announcement of its third quarter results for 2020.
CFM supplies engines for Boeing 737 aircraft and the Airbus A320 series. These two are the best-selling and most abundant aircraft flying, so CFM engines are a runaway success. However this means that the current crisis has had a substantial effect. Before 2020, the slowdown and eventual stop in the 737 MAX production had already affected Safran and GE, the CFM partners. However, they report that they are meeting their adjusted targets, set after the crisis had begun earlier this year.
At the end of September 2019, CFM delivered 1,316 LEAP engines for both aircraft types. In the same time this year the company shipped 622 of them. The numbers for CFM56 engines are 327 and 123 engines respectively. So in total, they've delivered 745 engines in the first nine months of 2020, versus 1,643 last year.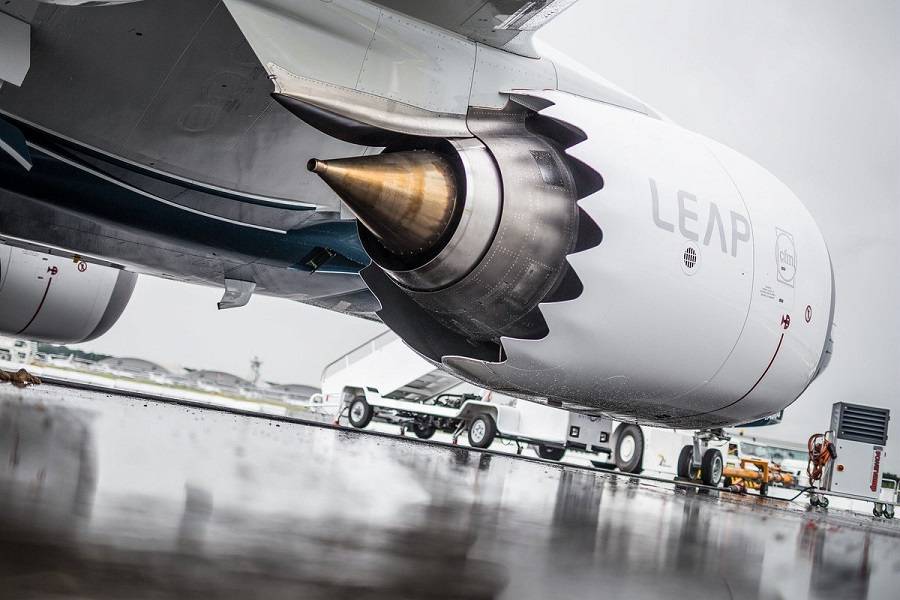 Interestingly, Safran also reports on how much its delivered engines are used. Flight cycles for both CFM56 and LEAP engines are recovering slightly, from the initial slump earlier in the year. CFM56 engine cycles were down 52% at the end of July, recovering to 48% after August. LEAP engines were initially down 23%, recovering to 15% in the same period. The company traces this improvement mainly in China.
(The above shows that airlines are using their newer, more efficient aircraft as much as possible. They then use older and much more numerous models to make up the numbers)
S
afran's other activities
They've also supplied CFM56-7B engines on USAF's B707-based KC-135 fleet. That's around 2000 engines, not including the numerous 737s in US military service, with the same engine. So the company still expects strong demand for services from this and of course the commercial aircraft.
In addition, the company is active in other related fields, supplying aircraft equipment and systems. Airlines on the whole are not refitting their interiors at the moment (except when they are). This impacts Safran's interiors' and aircraft seat business. Wiring, avionics, nacelles and landing systems and other products and services relevant to commercial aviation were also hit. By contrast, their sales of helicopter engines have increased by over 10%.
The company's report claims that "On an organic basis, revenue decreased by 42.0% coming from all divisions". Finally, Safran reports strong liquidity numbers, reassuring customers and other stakeholders about its prospects through the crisis. They have also reduced their workforce by a total of 16% (20% including temp workers). The company doesn't analyse this further, between redundancies, retirements and attrition.
The Coronavirus crisis is far from over. However it is reassuring to see that a key player in the aviation supply chain appears to be weathering it successfully.
Sources: Safran, here and here and CFM here