In a drive to promote Sustainable Aviation Fuels (SAF), Air France made a transatlantic flight to Montreal, with a fuel mix that included used cooking oil.
This flight took place on Tuesday. It was flight AF-342, from Charles de Gaulle (LFPG), Paris to Montreal (CYUL) in Canada. The Air France Airbus A350's fuel included 16% SAF. French fuel company TOTAL manufactured this fuel, from used cooking oil.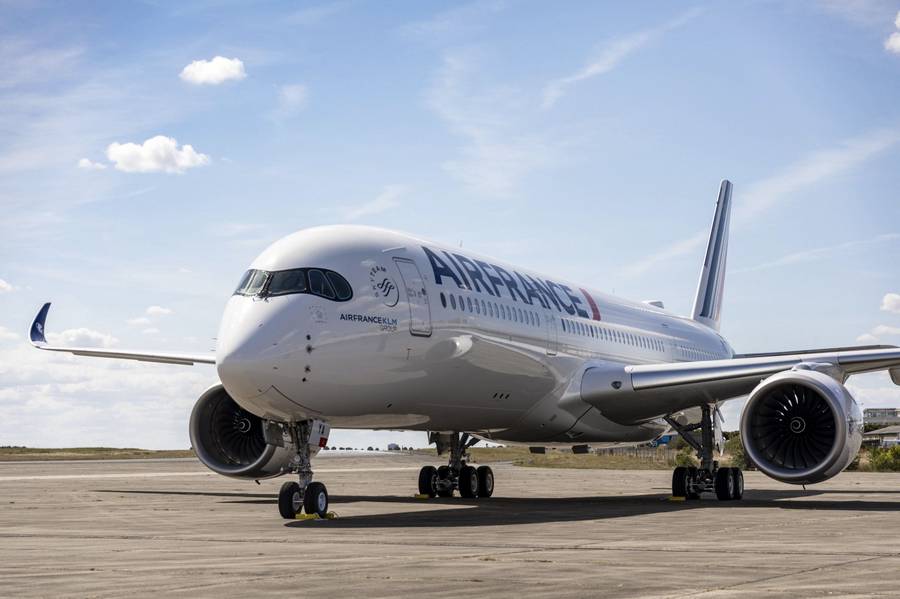 Unlike this Air France flight, many previous uses of SAF and/or biofuels involved short distances. The earliest examples in particular saw four-engined 747s flying atypical short-haul flights. On these occasions, only one of four engines used these fuels. And usually, alternative fuels only constituted single-digit percentages of what that single engine burned.
But these early tests took place over a decade ago. Since then, we have seen many twin-engined aircraft perform flights with SAF, run by Air France and others. Both Boeing and more recently Airbus have flown widebodies with 100% SAF in testing. At this time, FAA and EASA regulations limit the use of these fuels to 50%. But both manufacturers and the airlines want this limit raised – or removed.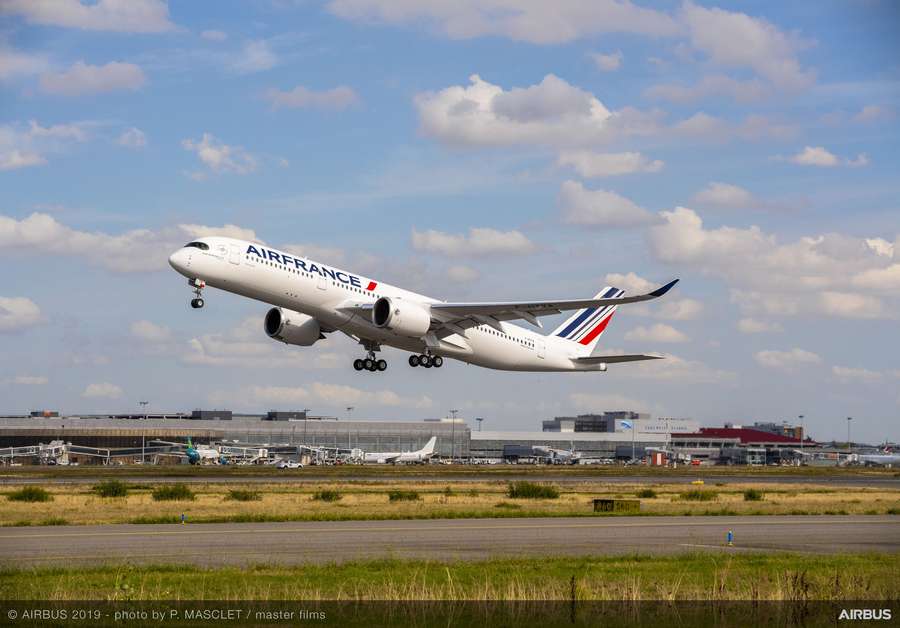 Long-Term SAF Appeal For Air France And Others
In February KLM (an Air France partner company) used synthetic SAF in a 737-800, for a flight from Amsterdam to Madrid. In addition to promoting awareness, these flights aim to support the creation of the necessary infrastructure for these fuels. As we have seen, despite its commitment to hydrogen, Airbus considers SAF to be a short/medium-term solution for greener aviation. And it's really the only long-term solution for long-haul. Without hydrogen plans, Boeing is even more committed to SAF.
As we have seen, the issue with SAF flights like Air France's, isn't so much about the aircraft. It is partly about legislation, and primarily about fuel cost. SAF and other types of alternative fuels are much more expensive than normal aviation fuels. And even their manufacturers admit that even with substantial upscaling of production, SAF will remain more expensive.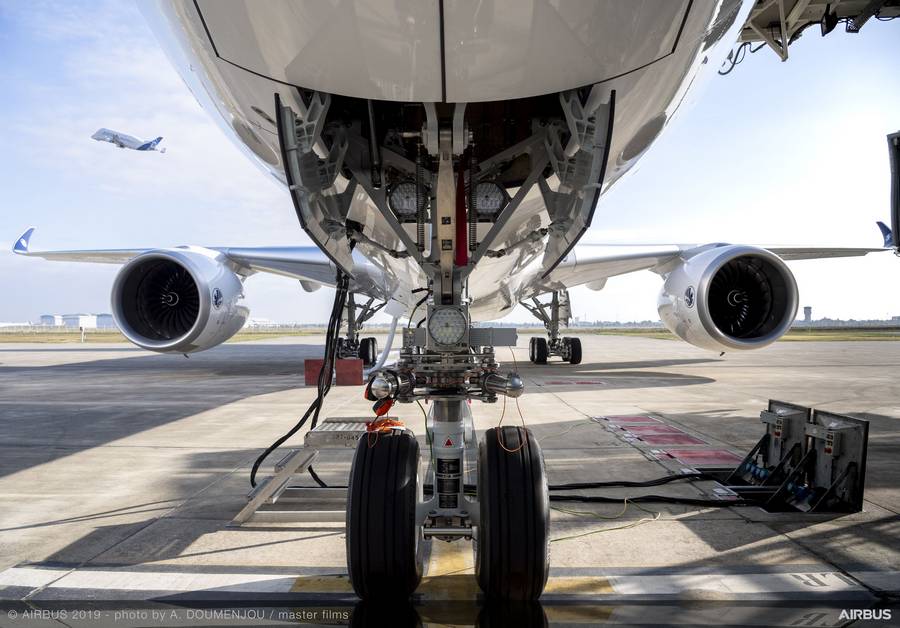 Air France's initiative in making this SAF flight has to do in part with upcoming French and European legislation. From 2025, flights departing from the EU should burn at least 2% SAF. The 2030 goal was 5%. However the EU Commission shelved it, for being too low. France will require 1% SAF for all flights departing the country, already from 2022. But as we saw in March, there is some controversy in these rules. Some traditional flag carriers want an exemption from SAF use for long-haul flights.
Costs And Politics?
Again, the argument of these long-haul carriers are not technological. The Air France SAF flight to Montreal had a much higher percentage of SAF than what even the 2030 rules will call for. The problem, for these carriers, is competitive. They argue that airlines based outside the European Union could undercut them. It's unclear if this would apply to connecting flights through the EU, or not.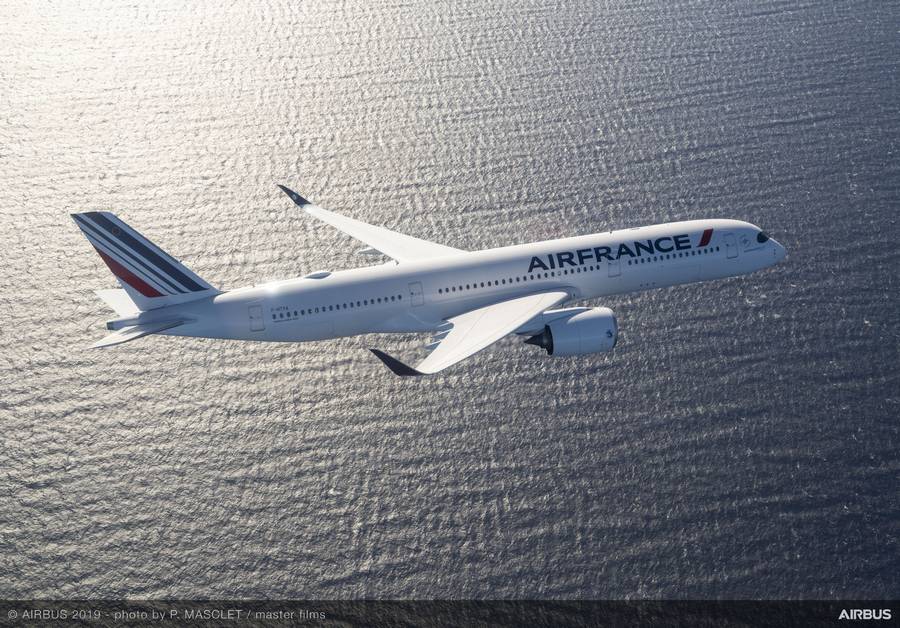 Understandably, short/medium-haul carriers, including all European low-cost carriers, have responded strongly against such an exemption. They argue that SAF's long-term application will primarily be for long-haul, like the flight Air France just made. At least that's the plan, if hydrogen flights become a reality after 2035, as Airbus hopes.
The hope is to get governments to subsidize SAF production. The justification for this comes from studies showing that creating SAF from waste, reduces greenhouse emissions in other, non-aviation fields. In that sense, SAF could reduce emissions by 165%, as we saw HERE. It's a tantalizing argument, but would likely need multiple international agreements, to gain acceptance.