Ryanair this week announced that they are introducing electric handling in 11 major European airports, enabling zero-carbon turnarounds.
Emissions are an increasingly important factor in aviation. And naturally, when looking for innovations in the field it is the aircraft themselves that get all the attention. But people often forget the kind and amount of ground movements that an aircraft requires. And when it comes to low-cost carriers (LCCs) that fly multiple sectors per day, ground movements multiply accordingly.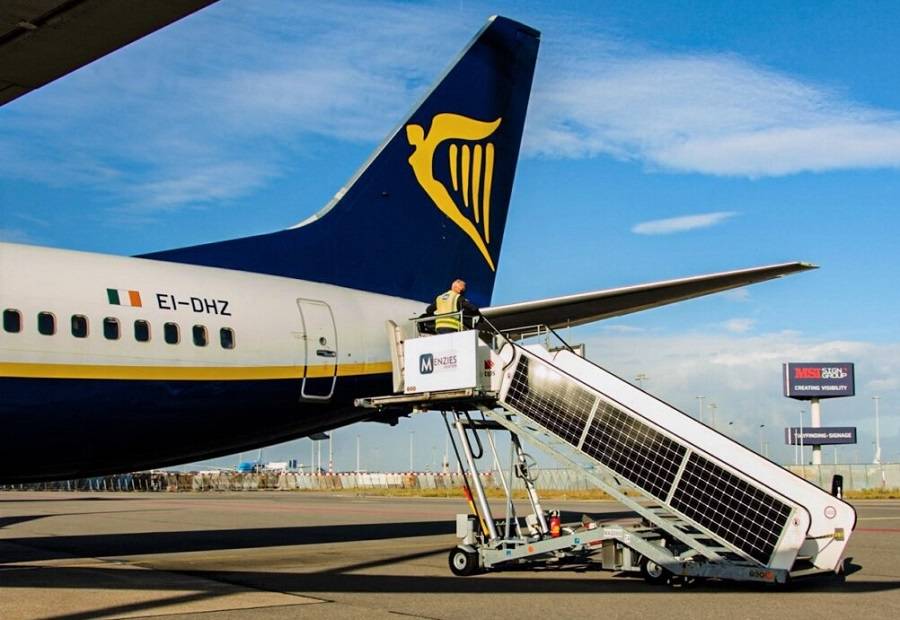 Ryanair uses primarily the 737 and unfortunately, aircraft this size will take decades before they can be electric. We may well see sustainable fuels and/or other innovations in the meantime. But for now, the company on what it can accomplish today. And this week, they announced deals with two of their ground handling partners, for all-electric handling.
The announcement involves Azul Handling and Menzies Aviation. Azul is the airline's handling partner in Spain and Portugal. They will provide Ryanair with electric handling in eight airports. These are Alicante, Barcelona, Madrid, Malaga, Mallorca, Seville, Santiago and Valencia. Azul Handling will do the same in Amsterdam Schiphol, Gothernburg-Landvetter and Oslo.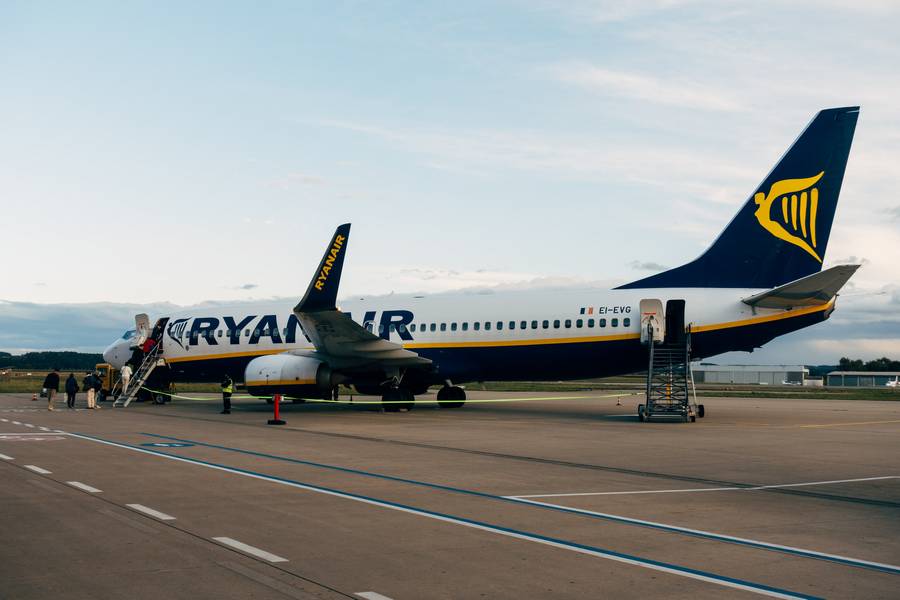 Ryanair – What An Electric Turnaround Will Look Like
Ryanair's 737s have built-in airstairs, for the front left door. But like all LCCs, the airline values quick turnarounds, which involve, in part, quick boarding and disembarking. So Ryanair uses rear portable steps, and switching to electric ones would have a meaningful effect. But this initiative isn't just about portable steps.
This Ryanair initiative will include electric baggage tractors, electric belt loaders, ground power, push-back vehicles, plus the aforementioned portable steps. The airline estimates that a standard turnaround, with diesel-powered vehicles, emits up to 52 kilograms of CO2! The savings, for a 400+ aircraft fleet, each of which flies 6+ sectors per day, are immense.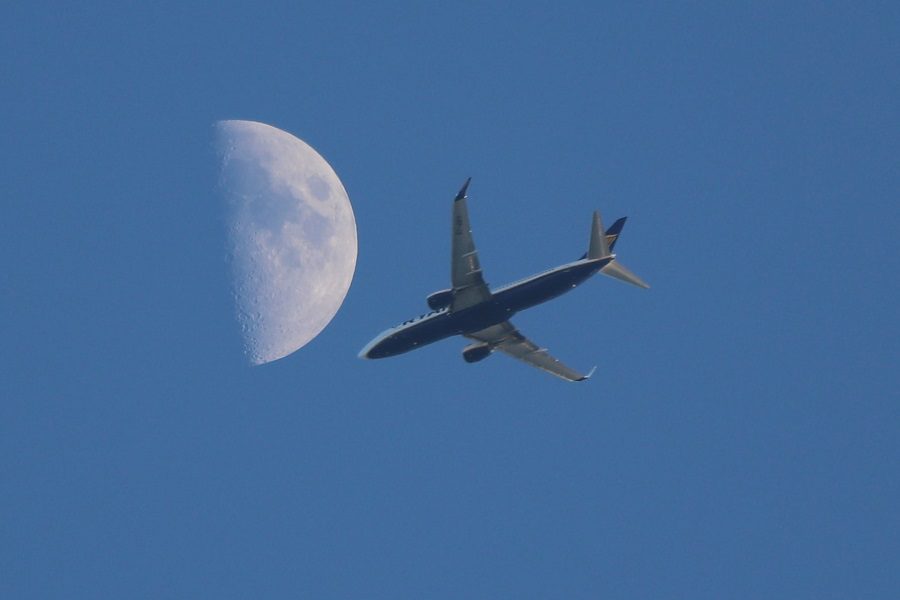 This initiative became possible in part thanks to airports that now have an infrastructure for charging electric vehicles. And this means that other airlines are following suit, too. EasyJet announced an electric handling initiative, similar to that of Ryanair. To start with, EasyJet is doing this as a trial to a single airport, in Bristol, UK.
Elements Of The Digital Backbone
We have previously seen that there is a whole host of key functions in aviation, called The Digital Backbone. These include air traffic control, ground handling, route planning and fleet management. Each has enormous potential in improving efficiency, in ways that greatly reduce emissions. Ways to get rid of unnecessary holding patterns can save a lot of fuel. The same is true for the efficient use of a fleet, that avoids repositioning flights.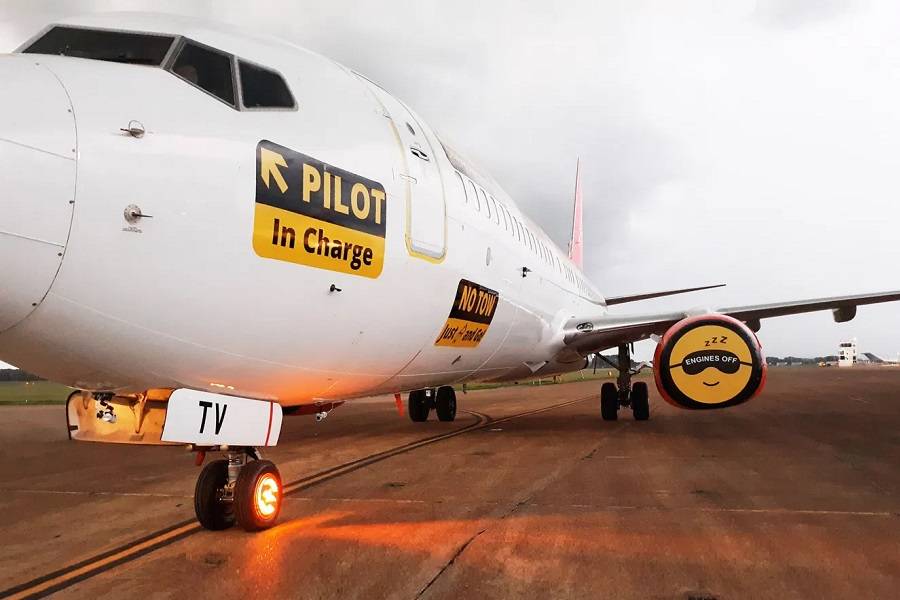 Beyond this Ryanair agreement for electric handling, we've previously seen initiatives like electric taxiing. This is something that could have an immense effect on the amount of fuel that airlines need at any airport. It is another example of a seemingly small part of the overall flying operation, that can bring enormous CO2 savings.
Ryanair is also in the process of replacing its 737NG fleet with newer 737-8200s (aka MAX-200). These aircraft offer a 16% better fuel efficiency (per seat) than the planes they replace. The airline will still need several years to complete this refleeting, however. Discussions with Boeing for bigger 737-10s will apparently have to wait for a bit longer. But these jets will have even better per-seat fuel efficiency.