A FedEx Express MD-10 had a runway excursion while landing in Indianapolis. As a result, both the plane and the runway suffered some damage.
The occurrence happened on Thursday, the 1st of July. The MD-10 crew were landing on runway 32 at Indianapolis International (KIND). They were performing flight FX-1601, from Dallas Fort Worth (KDFW). The landing took place at 1:47am local time, in heavy rain/thunderstorm conditions. It appears that weather played a key role in this event.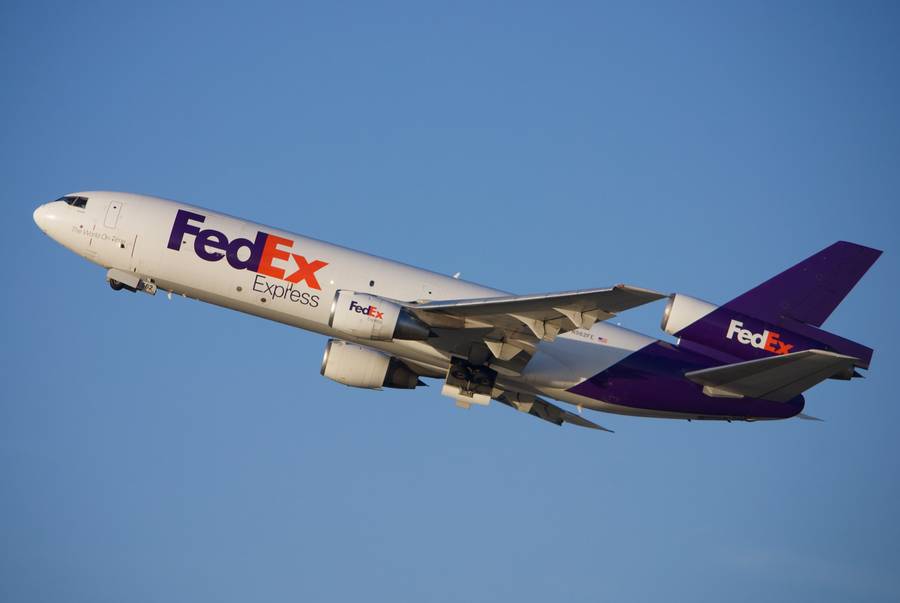 This is the METAR from the time of this accident:
KIND 010544Z 25005KT 1 3/4SM R05L/4500VP6000FT +TSRA BR BKN009 BKN055CB OVC060 23/23 A3000 RMK AO2 LTG DSNT SW AND W TSB21 OCNL LTGICCC OHD TS OHD MOV E P0004 T02330228=
After vacating the runway, the MD-10 crew advised the tower that there had been heavy rain on final approach and landing. At this time it appears that they did not mention a runway excursion. The tower cleared more aircraft to land at runway 32. But it appears that subsequent inspections on the MD-10 and/or the runway, showed the trouble the crew had.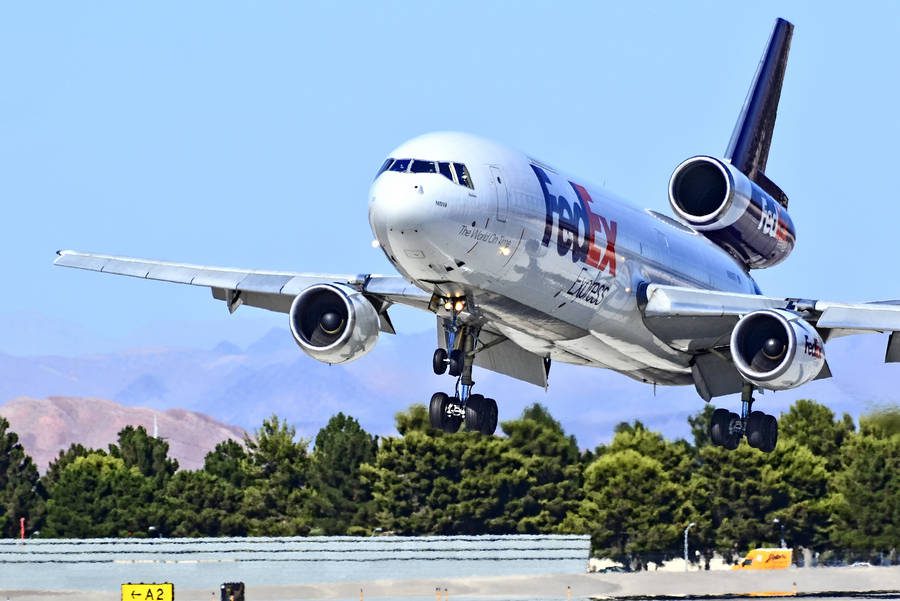 MD-10 Runway Excursion – FAA Statement
The next day, the FAA released this report:
"AIRCRAFT LANDED AND VEERED OFF RUNWAY AND A FLAP WAS DISCOVERED ON THE RUNWAY AS WELL AS MISSING PAVEMENT, INDIANAPOLIS, IN."
However, it seems that it took several hours before authorities realized what happened to the MD-10 and the runway. A NOTAM in the evening of July 1st indicated the closure of the runway. More NOTAMs came the following day (Friday). They informed crews that the ILS, PAPI lights and the approach lights for runway 32 are inoperable.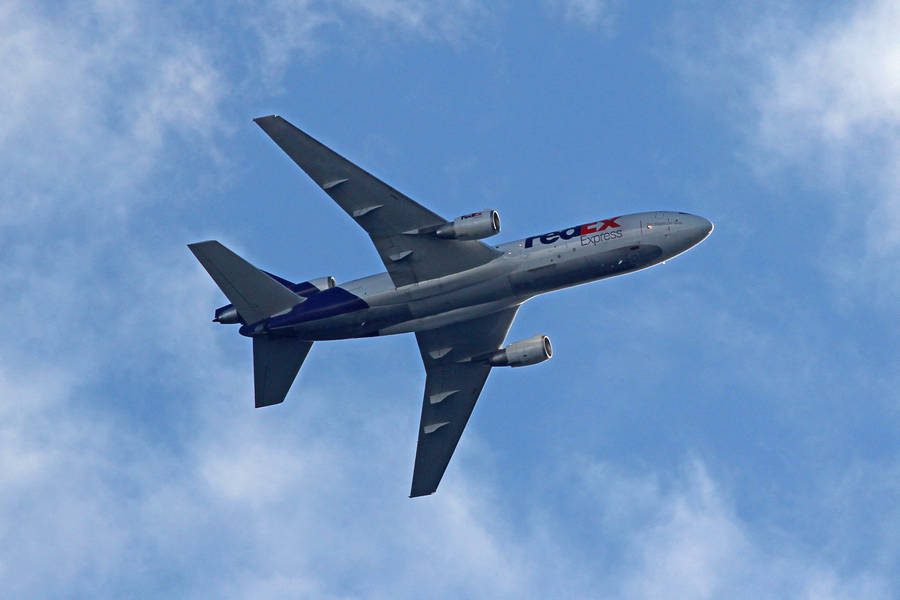 At this time there is little information about where on the runway the event happened. As of this writing, the FedEx MD-10 in this runway excursion accident is still on the ground in Indianapolis. The aircraft, with tail number N313FE, started life as a DC-10-30F. It left the factory a bit over 33 years ago, in 1988. FedEx has been its only operator over its time in commercial service.
As we saw recently, the 'MD-10' designation refers to aircraft that have undergone substantial flight deck upgrades, to bring them closer to MD-11 standard. The MD-10 in this runway excursion accident got its upgrade in 2009. FedEx intends to retire the remaining MD-10-30F aircraft in its fleet by 2023.