JetBlue is now the biggest A220-300 customer, with a new order for 30 more. But what's more interesting is what JetBlue is still NOT ordering!
The A220 is going from strength to strength, for Airbus. A design that Bombardier developed in (small?) part to compete with Airbus, is now an Airbus. Unsurprisingly then, it is doing a reasonably good job in terms of competing with older single aisles. And this is something that could well be relevant to this news story.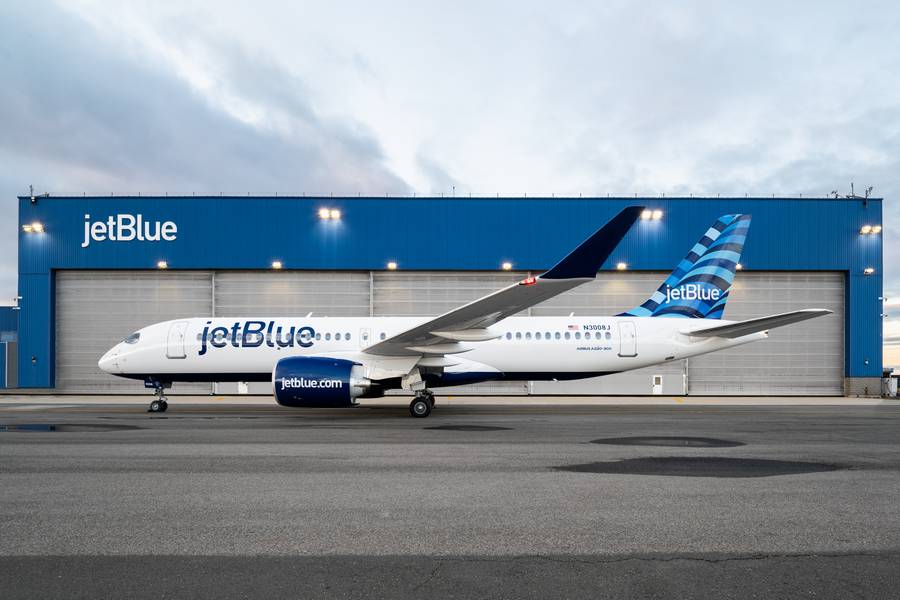 On the face of it, this order isn't particularly surprising. So far, JetBlue had orders for a total of 70 A220-300 single-aisle jets. The airline has already taken delivery of eight of them, as of this writing. It has configured them with 140 seats, in an all-economy layout. By all accounts, the type has gotten a good reception. The 2+3 cabin layout is fresher and roomier than that of the Embraer E190s that they are replacing.
A220-300 – The New JetBlue Order
The new JetBlue order for 30 A220-300 airliners comes as the Singapore Airshow gets underway. And even if such a top-up order isn't a surprise, it comes with some interesting numbers. Until now, the biggest overall A220 customer was Delta Air Lines, with 95 of them. But its orders are split among two types: 45 A220-100s and 50 of the bigger A220-300s. Within the A220-300 sub-type, the biggest single customer was Breeze, with 80 aircraft on order.
Well, not anymore. JetBlue is now on top on both counts, with plans for a total of 100 A220-300 airliners. This makes the A220 the type that JetBlue has the most orders for. The airline has clearly committed heavily to the aircraft. Its new A321neos have Pratt & Whitney engines of the same GTF family as the A220s. This bodes well for the airline's long-term maintenance and support planning, as well.
But… this is far from the whole picture.
In January last year, we wrote about JetBlue and about something… unclear in its A220-300 orders. Nominally at least, JetBlue is getting these planes to replace its 60 E190s. This was plausible when the airline had orders for 70 – a small expansion being normal, in planning. But the strategy begins to hold less water when we bump the A220 order to 100 jets. And obviously, JetBlue's E190s have 100 seats each, while the A220s have 140.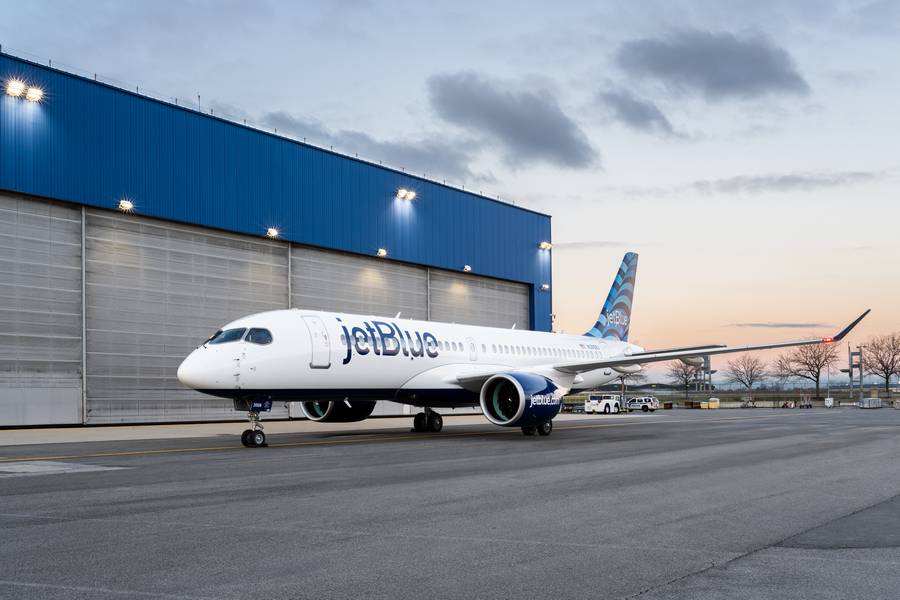 The A220-300 Vs The Rest Of The JetBlue Fleet
As we pointed out last year, the role that JetBlue has in mind for its A220-300 fleet becomes clearer, once we look at its other planes. So let's see how the airline is getting on, a year later. Starting from the bigger jets, JetBlue has 63 older A321ceos. Well – "older" is marginally appropriate; they have the older engines but average just over five years of age. The airline has orders for 64 A321neos (including LR and XLR models) to replace them.
But obviously, some of the older A321s will stay on for a while yet. This gives the airline some time to expand, using old and new A321s. However, it's the A320ceo that's the real mainstay of the JetBlue fleet. The airline has 130 of these. And age-wise, they're going past their prime already, with an average age of over sixteen years! So, to replace them, JetBlue has orders for…
Nothing. In theory, anyway. You can probably see where this is going.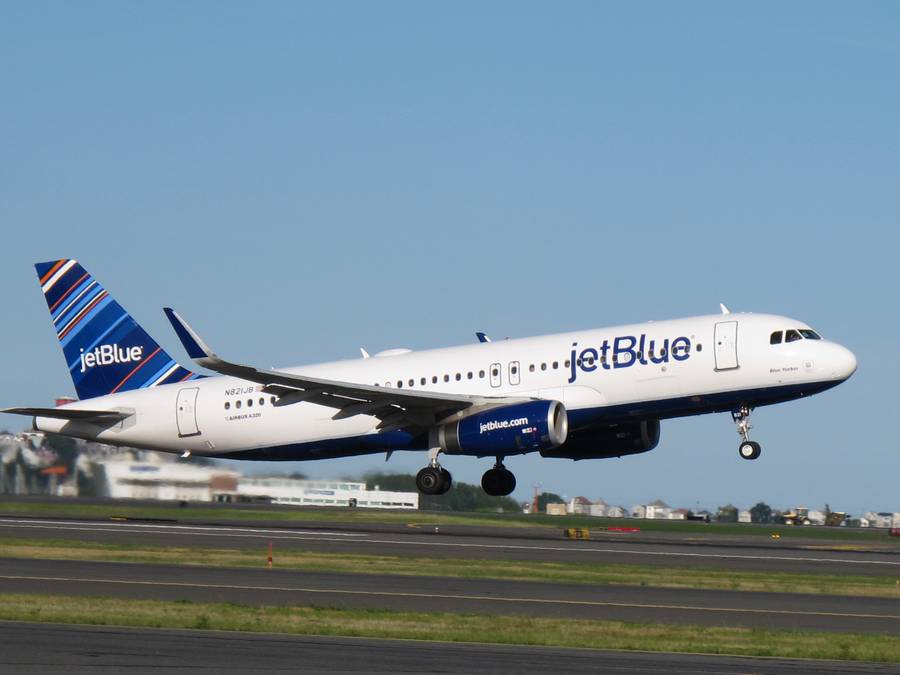 No, the A220-300 isn't a like-for-like replacement, for the A320 JetBlue fleet. Those older jets have 150 seats (162 after undergoing service), to the A220's 140. But the newer jet has a substantially lower cost-per-seat; over 20%, according to some sources. However, JetBlue would need to place more A220-300 orders, if it really wants to replace all of its A320s.
The Prelude To A Stretch Variant?
Once again: the A220-300 is not, repeat NOT a regional plane. That's more or less what Boeing thought – and regretted it, as we saw! Bombardier designed the CSeries (now A220) to operate from regional airports, yes. But the planes have the range to join very distant small airports. And internally, they are roomier than other single-aisle jets. Plus, JetBlue would not be the first airline to first consider the A320neo, then look at the A220-300 instead.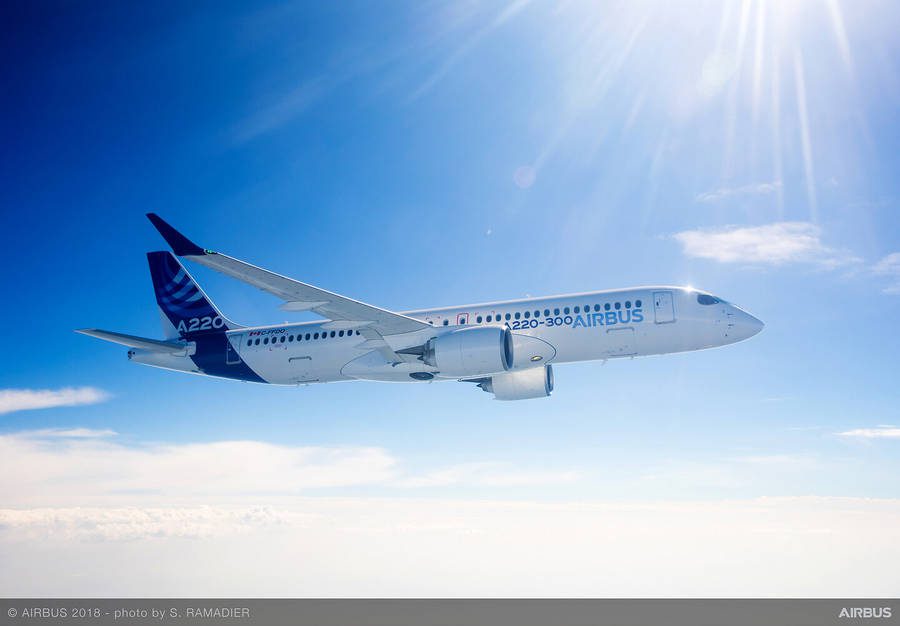 So a year on, it seems that the A220-300's appeal over the A320neo hasn't diminished. So, could this give Airbus the push, to launch a bigger A220-500? As we've seen, the plane's original design factored in such an eventuality. So this wouldn't be an afterthought, as with other designs. Plus, Airbus officials have confirmed that they have completed the A220-500's engineering design. It's a question of when, not if.
With customers like JetBlue placing more A220-300 orders, Airbus isn't in a hurry. But this could change later, when the A220's production begins to ramp up. For now, Airbus can only make 5 of them per month and has 700 on order. In all likelihood, the A220 program will go up a gear if/when Boeing launches a new aircraft!