A United Express aircraft ended up in the grass, after a post-landing runway excursion. There were no injuries among the passengers and crew.
This incident happened on Wednesday, the 11th of May, involving flight UA-5069. This is a Skywest Airlines flight, operating on behalf of United Express. The afternoon service runs five times a week, from Victoria Regional Airport (KVCT) to Houston George Bush International (KIAH) in Texas, USA. It typically lasts about half an hour.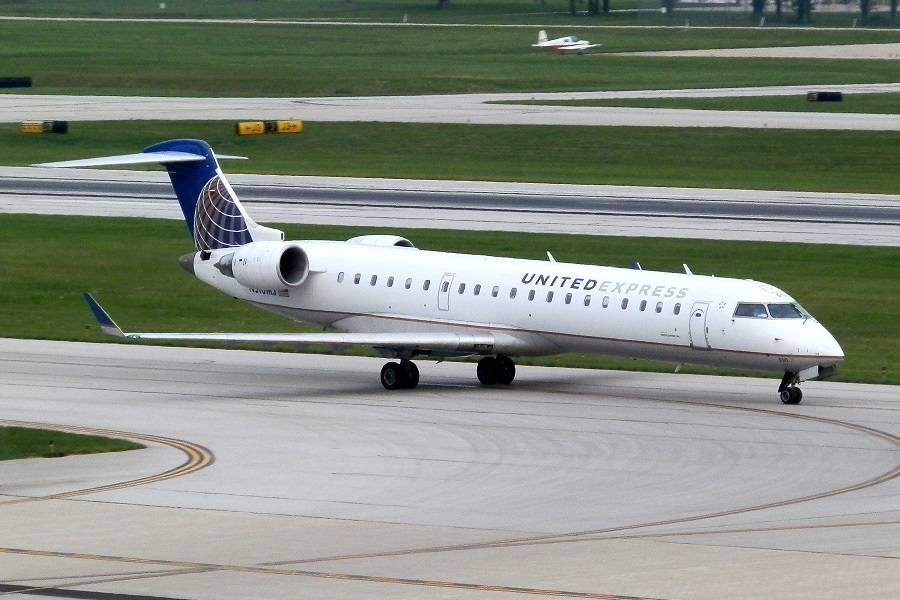 On the incident flight, the aircraft departed uneventfully from Victoria's runway 13L, climbing only to 13,000 feet in cruise. Its crew then set up an approach for runway 08R in Houston. At this time, the problem the flight crew was facing isn't clear. But the United Express aircraft had a runway excursion, as its crew were slowing down during their landing roll.
After the incident, the flight's pilots reported that they had indications of steering issues, even before landing. However, it is not clear if the crew declared an emergency during their approach. But on landing, they reported that the nosegear steering failed.
United Express Flight Runway Excursion – Plenty of Runway Left
It seems that the aircraft came to a stop just past the halfway point of the runway, near taxiway NK. Fortunately, it appears that the incident happened after the crew had already slowed down their aircraft significantly. The United Express CRJ200 doesn't appear to have suffered serious damage during its runway (or taxiway?) excursion.
https://twitter.com/JacdecNew/status/1524509328266379264?s=20&t=DQAaHLTfbkMwYZdefkaXRQ
According to news media, there were 16 people on board this flight; none of them suffered any injuries. Afterwards, the airline released the following statement:
"SkyWest flight 5069, operating as United Express from Victoria Regional Airport to Houston International Airport, experienced a steering issue and rolled off the runway at the end of its landing. There were no reported injuries and we bused our customers to the terminal. Our maintenance team will fully inspect the aircraft."
The aircraft involved in this runway excursion is a Bombardier/Mitsubishi CRJ-200LR, with tail number N965SW. It is eighteen-and-a-half years old and has remained in the hands of the same operator throughout. The nature of this steering failure is unclear at this time.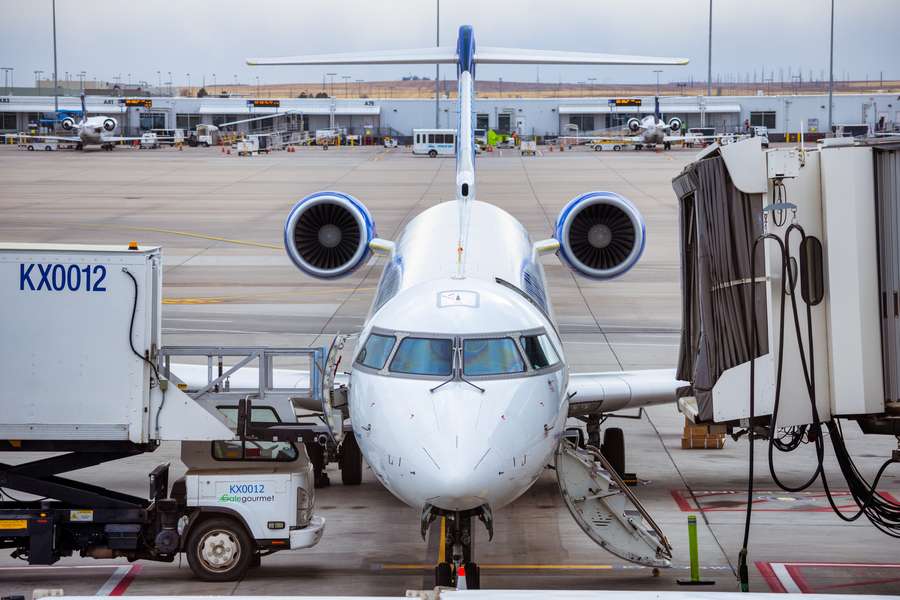 In the past, we have seen incidents involving conflicts between the different steering systems of aircraft, i.e. rudder pedals and the tiller. But in any case, these rare incidents usually happen at low speeds. As of this writing, this aircraft has not yet returned to service.