A TUI Boeing 737 stopped with all of its wheels off the runway in the UK, as it came in to land in bad weather. There were no injuries.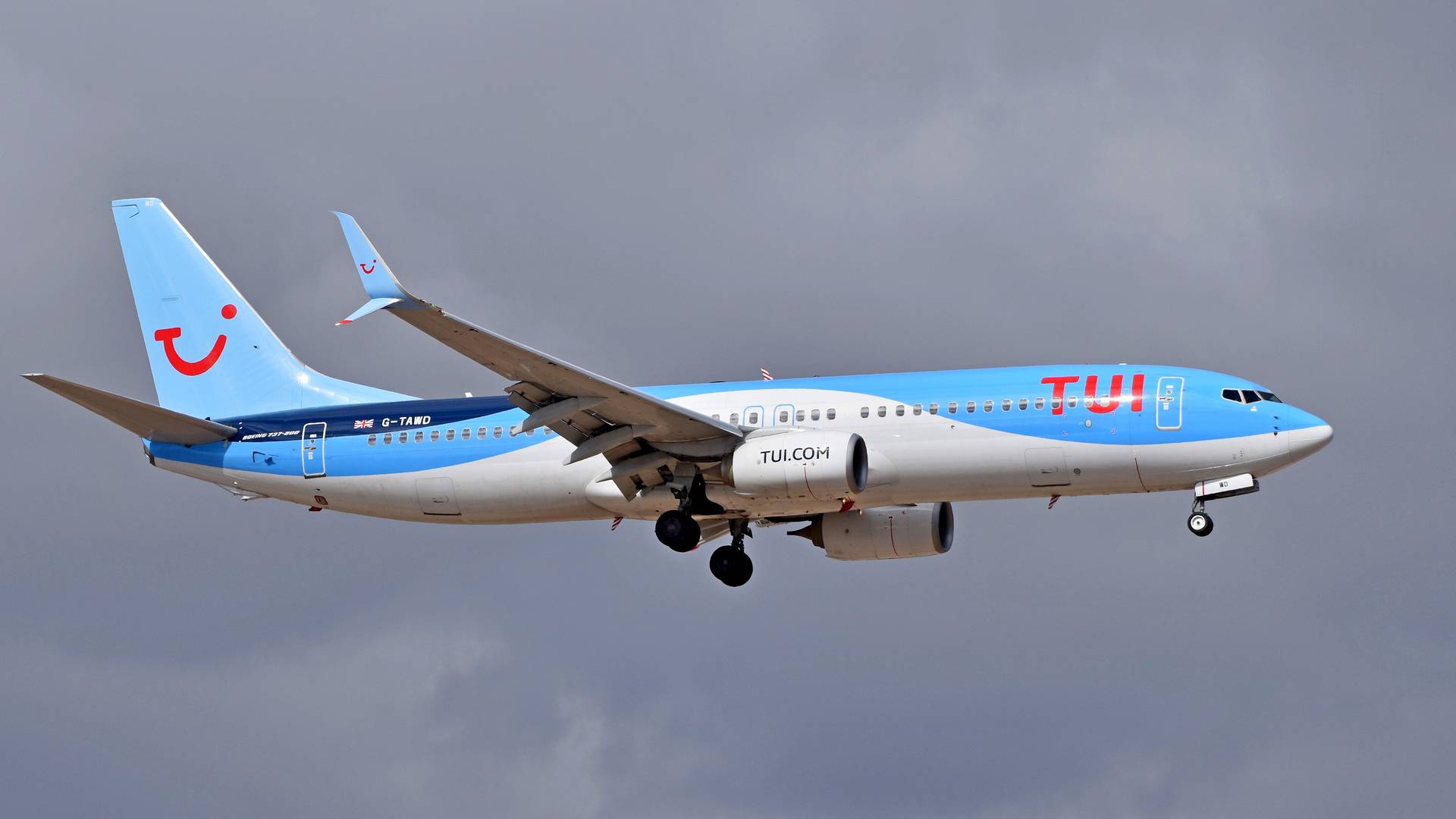 This incident happened on Friday the 20th of October. It involved TUI Airways flight BY3551. This flight departs from Corfu International Airport (LGKR) in Greece, heading for Leeds Bradford Airport (EGNM) in the United Kingdom. TUI performs this service once a week, for vacationers in Greece.
The TUI 737 flight left Corfu with a delay of approximately half an hour, departing from runway 16. It appears that the flight itself was mostly uneventful, cruising at FL360. However, the weather in Leeds Bradford was quite challenging, as storms impacted many parts of Britain over the previous few hours.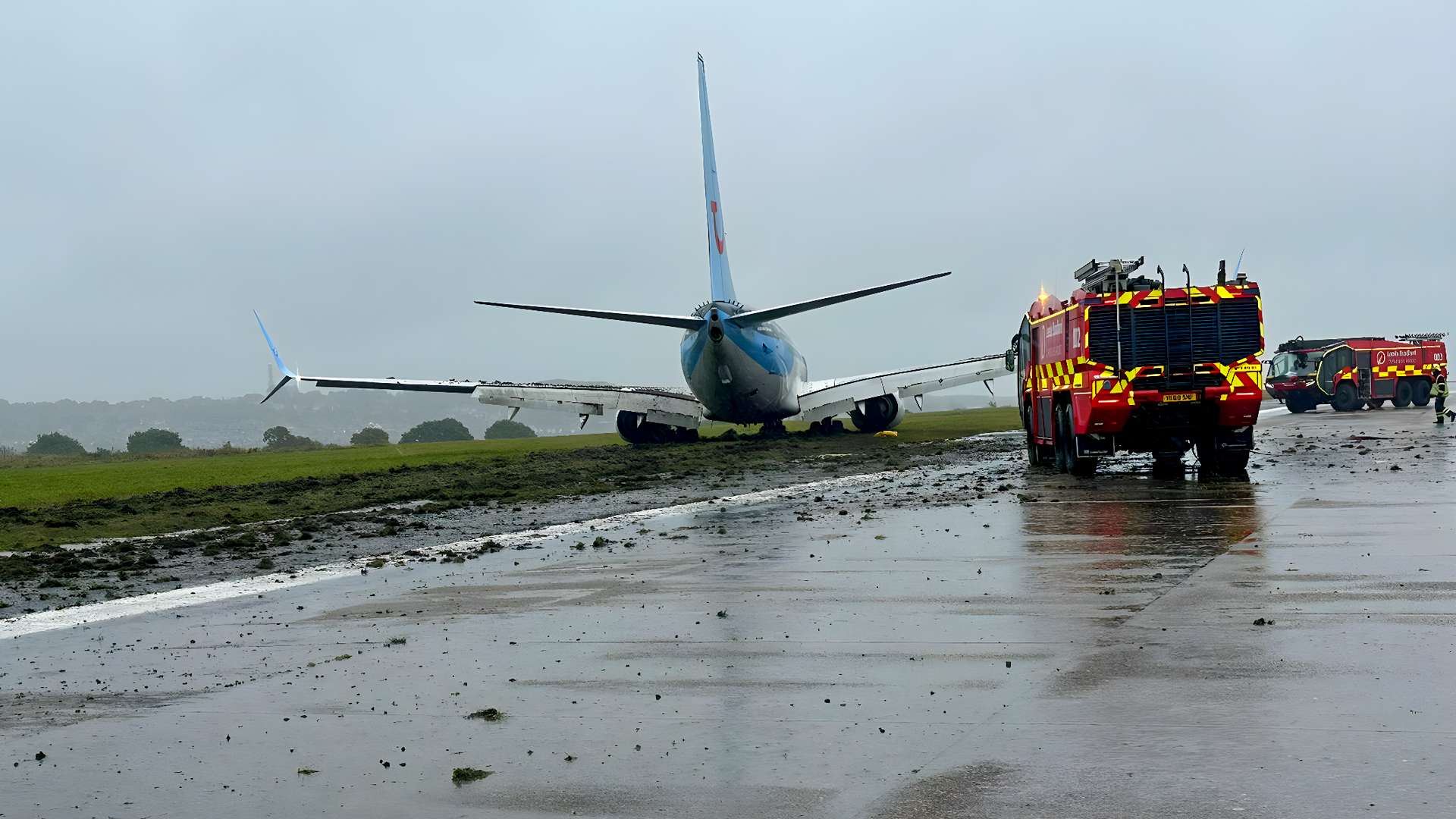 The crew of the TUI 737 would eventually land on runway 14 in Leeds. They would touch down at around 12:52 UTC. According to available METARs, the flight crew was landing on a wet runway, with strong and gusty winds coming from their left:
EGNM 201250Z 07017G32KT 4000 -RA BR SCT004 BKN006 10/09 Q0981=

EGNM 201320Z 07018G31KT 4000 -RA BR SCT004 BKN005 09/09 Q0981=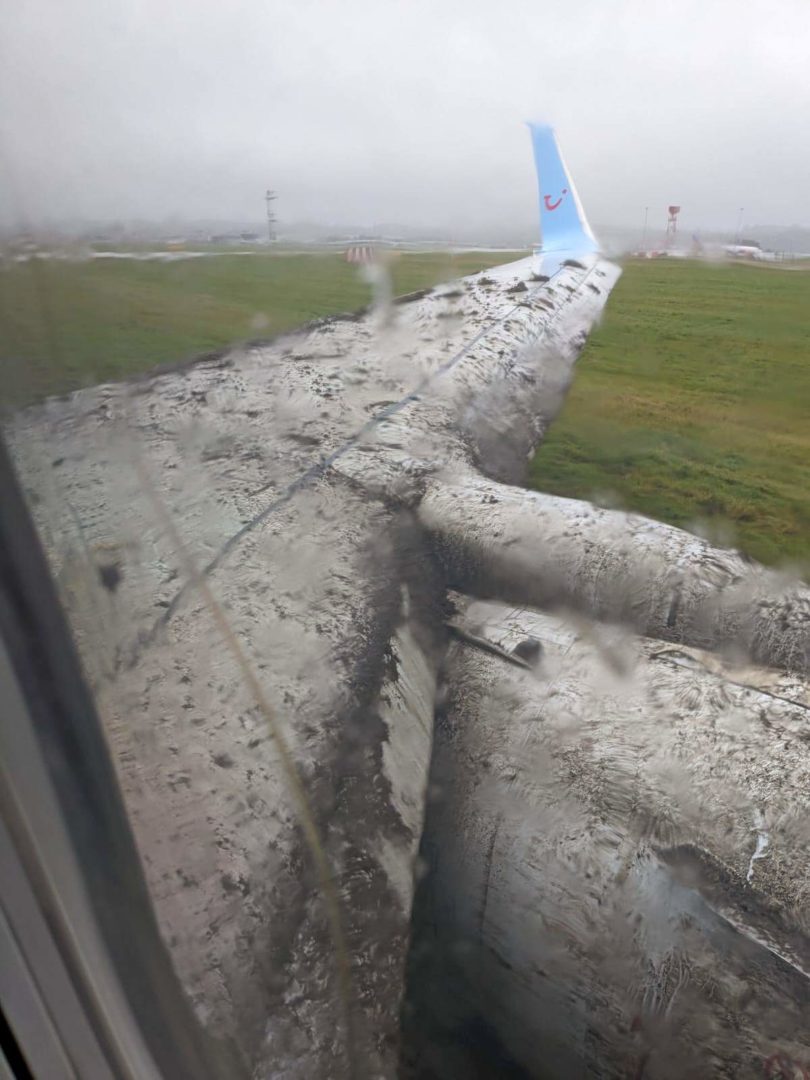 TUI 737 Runway Excursion – No Injuries
ADS-B data shows that the TUI 737 began to veer off to the left, as it slowed down on the runway. The aircraft left the runway completely. Photos show that a substantial amount of dirt and mud was kicked up over the left wing.
This mud suggests that the thrust reversers remained on until quite late in the rollout. The other side of the aircraft has a lot less mud, according to available photos. Fortunately, there were no injuries in this event. With only one available runway, Leeds Bradford Airport had to close.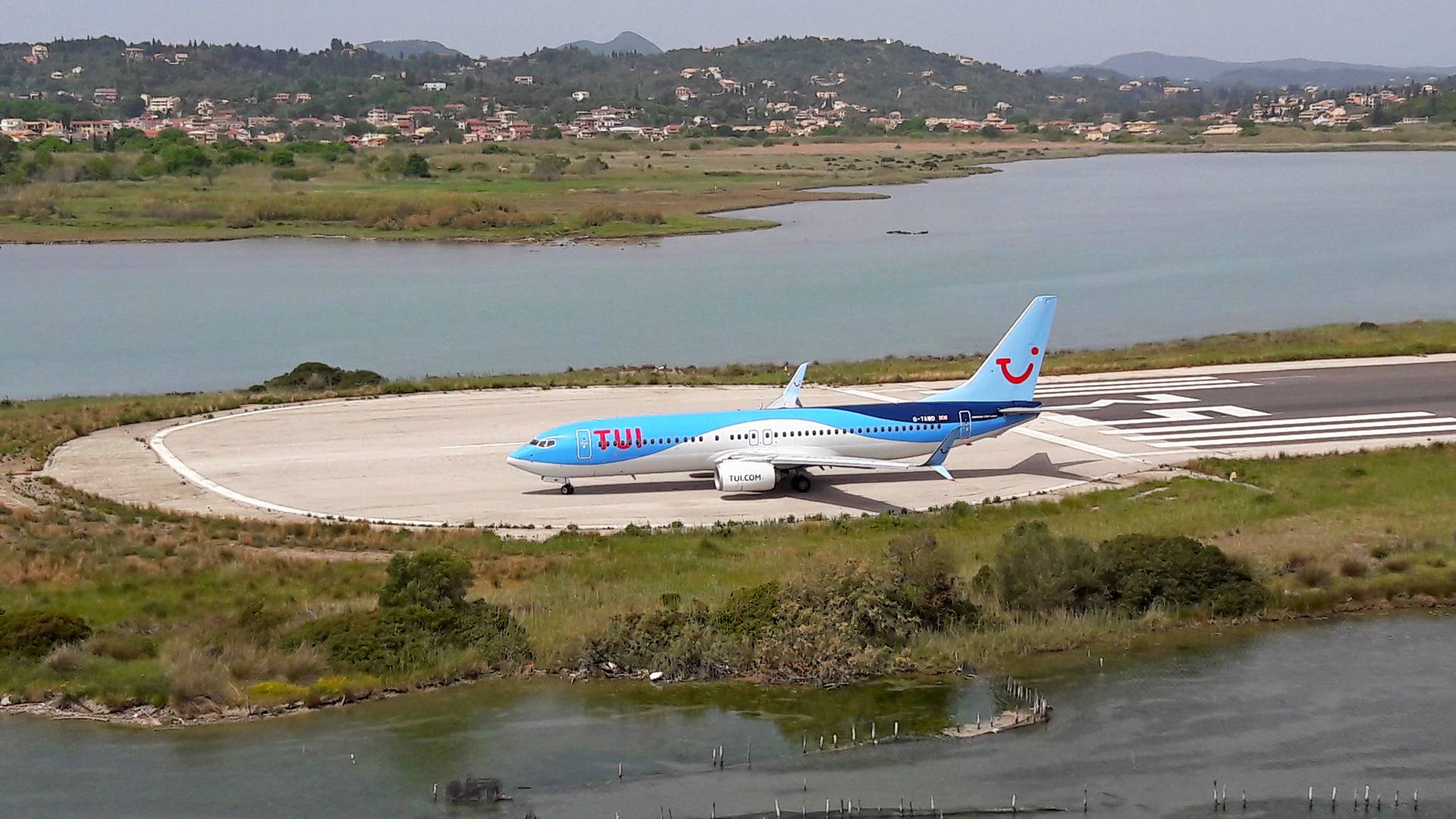 The airline released a statement, confirming the incident and saying that "… ground team are on hand to support passengers as they disembark". Airport authorities later confirmed that all passengers of the flight had made it to the terminal safely.
The aircraft in this runway excursion incident is a nearly 12-year-old Boeing 737-800, that the TUI group has been operating since new, except for a few periods where it was leased to Sunwing Airlines in Canada. It has registration G-TAWD. TUI currently has a fleet of 30 737-800s, as well as 18 737-8s.