The crew of a Qatar Airways Airbus A350 made an emergency landing after receiving a fire warning in the cargo bay. There were no injuries.
Fire is something that flight crews always have to take very seriously. There are sometimes false smoke and fire warnings, from faulty detectors. But a fire on board is a time-critical danger, that crews must react to, quickly. This particular cargo fire incident involved a Qatar A350, whose crew were performing flight QR-579.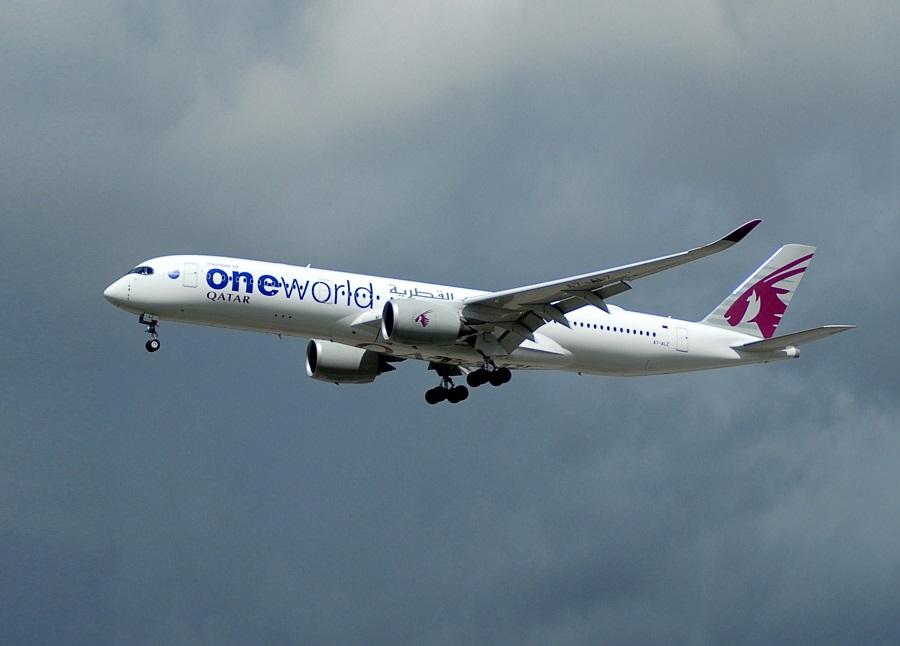 The flight originated in Delhi Indira Gandhi International (VIDP) in India, heading for Doha Hamad International (OTHH) in Qatar, the airline's base. This is a daily service, normally departing Delhi at 3:40 am. On this particular occasion, the flight was running just over half an hour late, when it departed using runway 28.
The flight had 283 passengers and 12 crew on board. It soon reached FL400 in cruise. But around one and a half hours after departure, the crew got a cargo smoke indication. It seems that a fire broke out in a ULD container in the cargo hold of the Qatar A350. The crew immediately turned southeast, diverting to Karachi Jinnah International (OPKC) in Pakistan.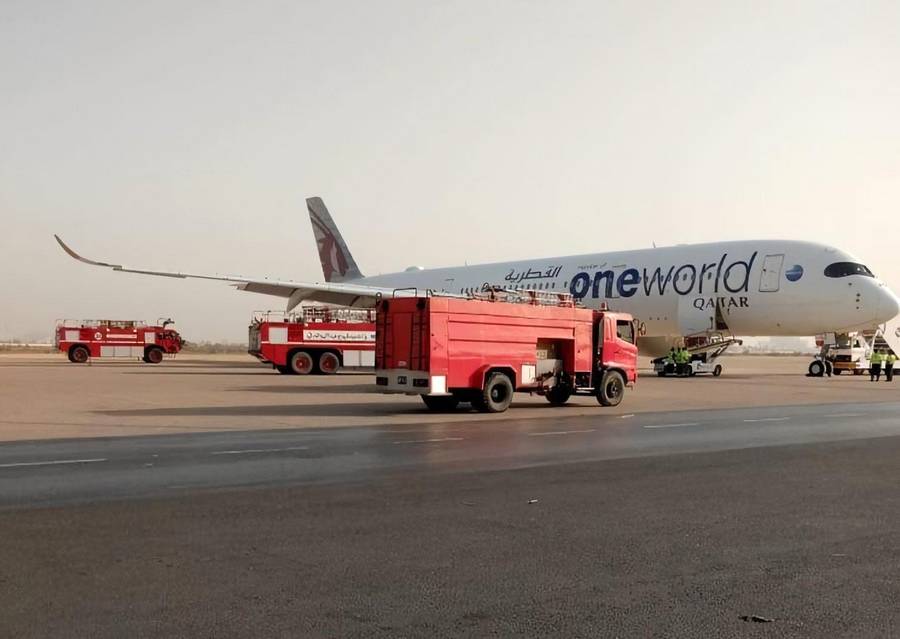 Container Contains Qatar A350 Cargo Fire
About 33 minutes after diverting, the crew made an uneventful landing on runway 25L in Karachi. They stopped the aircraft on the runway, as fire and safety crews awaited. Instead of an evacuation, ground crews brought mobile stairs, for rapid disembarkation. Afterwards, they boarded buses, to reach the terminal. Then with the Qatar A350 to themselves, the fire crews investigated the aircraft's cargo hold. The aircraft remained on the runway for 2.5 hours.
The passengers had to wait for Qatar to send another A350-900, eventually reaching Doha 9 hours late. However, the incident aircraft would end up spending over 22 hours in Karachi. An increasing number of home devices and tools rely on lithium batteries. It seems that the cargo fire in this Qatar A350 involved such an event. Fortunately, it appears that the ULD (unit load device) mostly contained the fire within it.
Nearly a day later, a crew positioned the incident aircraft back to Doha. It eventually returned to service in the early hours of Thursday, the 24th. It is an Airbus A350-941, with registration A7-ALZ. The four-year-old aircraft is wearing a special "One World" livery. As we have seen, Qatar has grounded a number of A350s with paint/surface problems. But 16 of these jets appear to be in service with Qatar, as of this writing, along with 13 A350-1000s.