A Kalitta crew twice tried to fly their 777F freighter from Japan to the US, but issues with their plane made them turn back both times.
Air travel may be recovering in some parts of the world, but its progress is anything but consistent, worldwide. And this means that for some key destinations, the demand for air freight remains very high. That's because belly cargo in passenger jets accounts for around half of the world's air freight. So, operators carrying freight from much of the world, remain quite busy.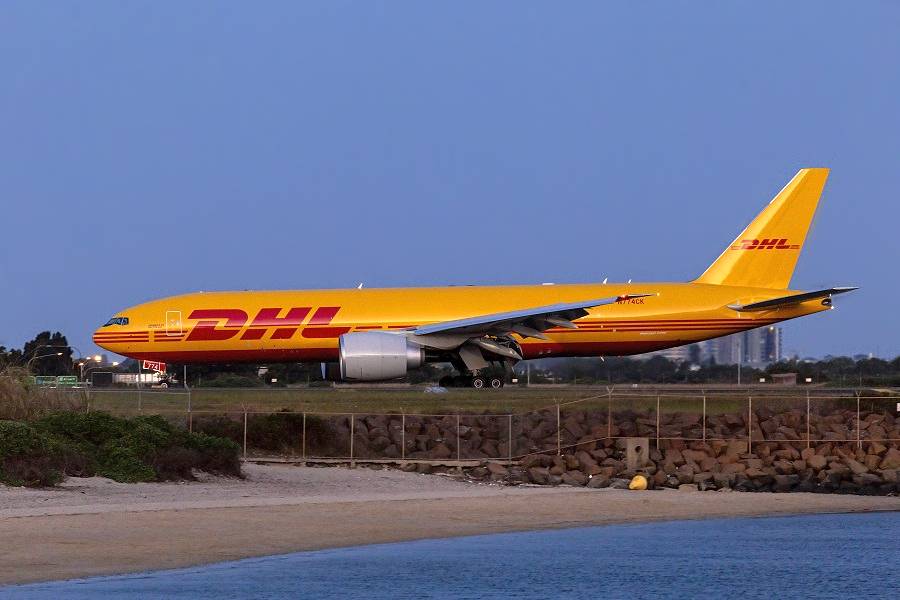 The troubles of this Kalitta crew started on the 22nd of April, as they and their 777F started flight K4-256. This would take them from Nagoya Chubu Centrair International (RJGG) in Japan, to Los Angeles International (KLAX) in the USA. The crew appeared to make an uneventful departure, using Nagoya's runway 18, at 3:46 pm local time.
About two hours later, the flight was at FL330, making its way east. But when the plane was approximately 850 nautical miles from its origin airport, the crew decided to turn around. Their Kalitta Boeing 777F had a hydraulic issue. The crew descended to FL320, setting up an approach for runway 36. They landed uneventfully another two hours later.
Kalitta 777F To LAX – Take Two
Because of its issue, the aircraft could not taxi off the runway. Emergency services checked the aircraft, before a ground crew towed it to the ramp. Its crew would have to wait for the next day before they could try to fly to LAX again. This second departure would take place at 7:14 pm local time, on the 23rd of April.
This time, the Kalitta crew were at FL310 about 1,100 nautical miles away from Nagoya, when they turned their 777F around. By the time they landed back on runway 36, the crew had spent over five hours in the air. The aircraft stopped after its crew took a high-speed exit. At this time, it isn't clear if the crew turned back for the same reason as the day before.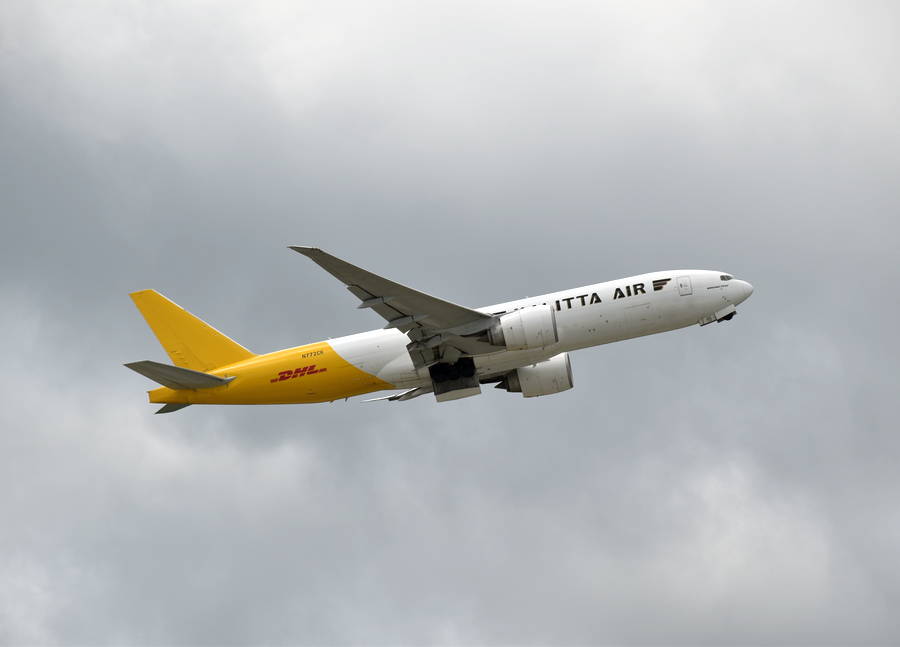 In any case, the Kalitta Boeing 777F was "third-time lucky" on the 24th of April. It departed at 3:18 pm local time, reaching LAX nearly nine and a half hours later. It then remained in service, flying onwards on the same day. This is a Boeing 777F, with registration N774CK. The aircraft is just over two years old.
Even though Kalitta is the plane's operator, the aircraft wears a full DHL livery. Kalitta currently operates five 777Fs, all of them for DHL. A long-time 747 operator, Kalitta has been investing in 777 freighters. As we have seen, the company is the launch customer for the IAI/GECAS (now AerCap) Boeing 777-300ERSF cargo conversion.