The crew of an Indigo A320 had to abandon their departure because of an engine failure. There were no injuries, despite the spectacle.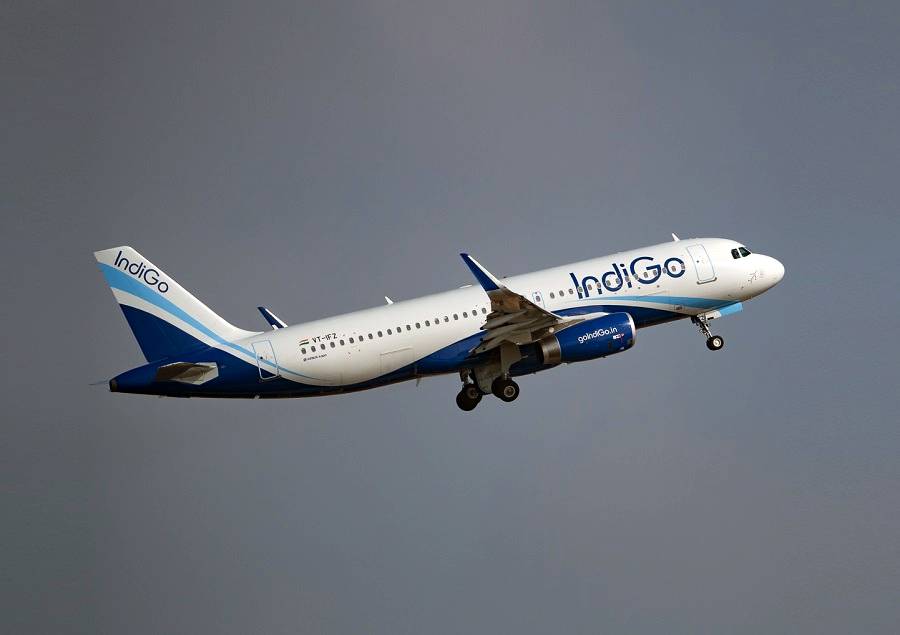 This incident happened on Friday the 28th of October this year. It involved flight 6E-2131, a service that Indigo performs every day. The flight departs at 9:30 pm local time from Delhi Indira Gandhi International (VIDP), heading for Bengaluru Kempegowda International (VOBL) in India. The flight typically lasts a bit under two and a half hours.
On the day of this engine issue, the Indigo A320 had 177 passengers and 7 crew on board. It appears that the flight was running only a bit behind schedule, lining up for departure at approximately 9:45 pm. The crew would use runway 28 for takeoff. But very soon after pushing the throttles forward, the Indigo crew realized that their A320 had an engine issue.
Indigo A320 Engine Issue: Sparks and Flames?
The pilots rejected their takeoff, at a relatively low speed. According to flight tracking websites, they only got up to about 45 knots of ground speed. Initially, the pilots stopped the aircraft on the runway. Passengers could see sparks, flames, and smoke near the right-hand engine. Fortunately, it appears that the Indigo flight crew was able to secure the engine of their A320 quickly.
https://twitter.com/JacdecNew/status/1586077121742573569?s=20&t=hJ_MmouGYqnX5l6Ji4U_mg
There was no evacuation. The aircraft started moving again, vacating the runway safely, and taxied to a remote stand. Everyone then disembarked using airstairs, without further incident. According to the passengers, the airline simply reported that the aircraft had an engine issue. They would later board an A320neo, that took them to their destination with a delay of just over three hours.
India's aviation authority (DGCA) has already launched an investigation into the engine issue of this Indigo Airbus A320. It has already described the event as an engine surge. The aircraft is just under ten years old and has tail number VT-IFM. Indigo is the aircraft's only operator since new. The airline only has 20 of these jets remaining in its fleet, along with over 140 newer A320neo models.
Check out these latest videos from Mentour Pilot and Mentour Now on YouTube!