An Icelandair 737 MAX had an eventful takeoff, hitting its tail on the runway during rotation. And it turns out, someone caught it on video!
This incident took place on the 26th of February this year. It involved flight FI-681, departing Keflavik International Airport (BIKF) in Iceland. The flight's destination is Seattle Tacoma International Airport (KSEA) in the United States. It is a daily flight, departing Keflavik just after 5 pm.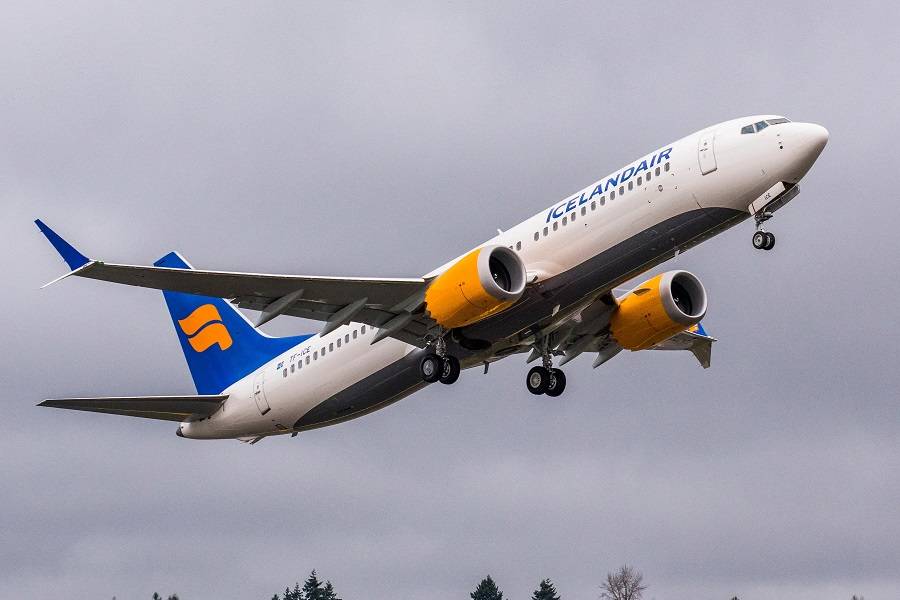 We don't know how many passengers and crew were on board this flight in February. Icelandair flies this route using larger aircraft in the summer – but in winter, the 737 MAX has enough capacity. On the day of the incident, the aircraft's crew lined up with runway 19 in Keflavik, for departure. There was plenty of headwind, helping the crew take off (22025KT = wind is coming from 220 degrees at 25 knots):
BIKF 261730Z 22025KT 6000 -SHSN FEW003 BKN012CB BKN056 01/M00 Q0979=

BIKF 261700Z 20028KT 9999 VCSH FEW019CB BKN058 02/M02 Q0978=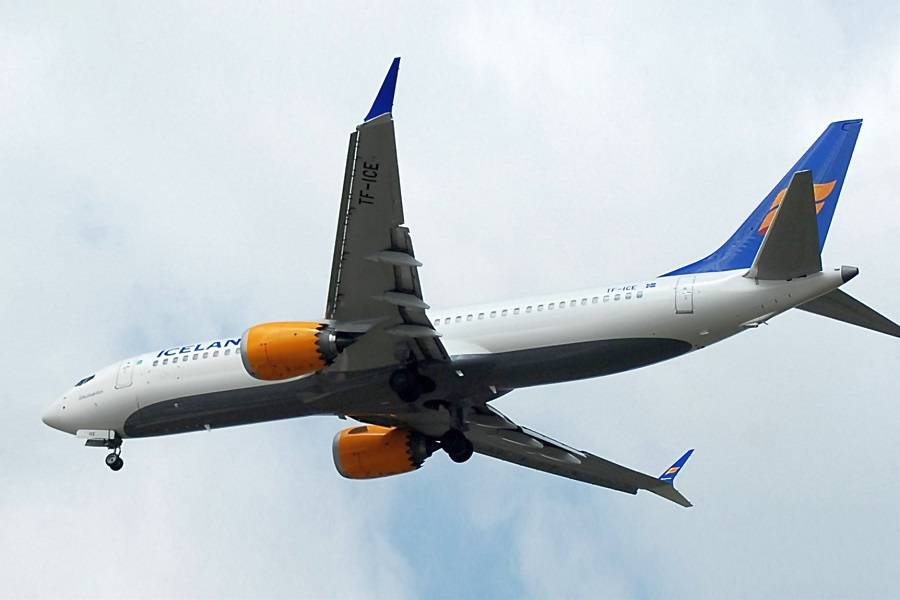 Icelandair 737 MAX Tail Strike
However, a passenger video shows that the Icelandair 737 MAX suffered a tail strike, as its crew rotated for takeoff. But interestingly, the aircraft then continued to its destination. According to the passenger who shot the video (see end), the cabin crew also heard and felt the tail strike. So they informed the flight crew accordingly when they had the chance.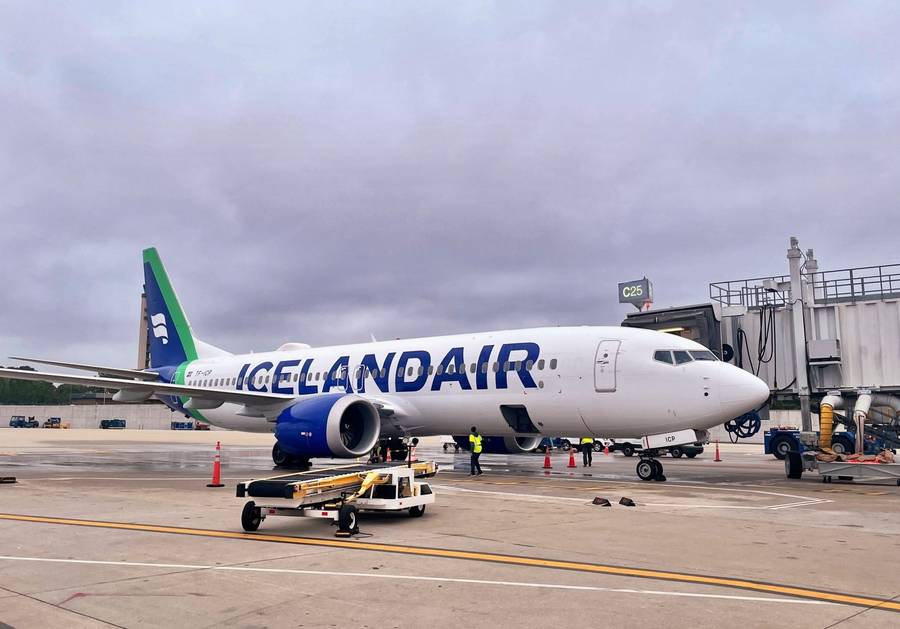 It appears that the Icelandair flight crew consulted engineering, before deciding to take their 737 MAX to Seattle. We don't know if this decision involved getting more information from the ground in Keflavik, perhaps after a runway inspection. But in any case, the aircraft continued, getting as high as FL360 in cruise. It reached Seattle seven and a half hours after departure, landing uneventfully on runway 16R.
After its arrival, the aircraft reportedly needed some maintenance on its tail skid. The aircraft's return flight was FI-680, departing nearly a day after its arrival in Seattle. This flight went ahead on schedule, with the same aircraft. So it appears that Icelandair was able to repair any damage to the tail skid of this 737 MAX, during that time.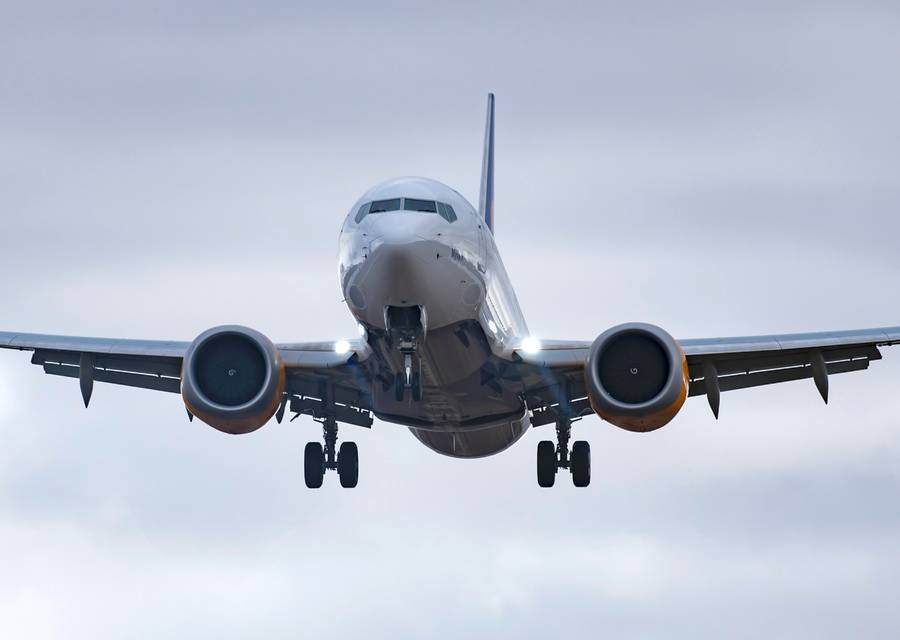 This aircraft is in regular service today. It is a 737-9, with tail number TF-ICB. It was just under three years old at the time of the incident, having first flown in March 2019. Icelandair has named it Langjökull, after an ice cap in Iceland. The airline has so far taken delivery of eight 737-8s and four 737-9s.
For the passenger video of the incident, click HERE