The crew of a de Havilland Dash-8 had issues with their landing gear, after departure. However, they still continued to their destination.
The incident happened on the 10th of February, involving flight QK-7132. This is a Jazz (Air Canada Express) service, from Kelowna International (CYLW) to Vancouver International (CYVR) in Canada. Normally, the flight lasts around 40-45 minutes. But on this occasion, it would last somewhat longer.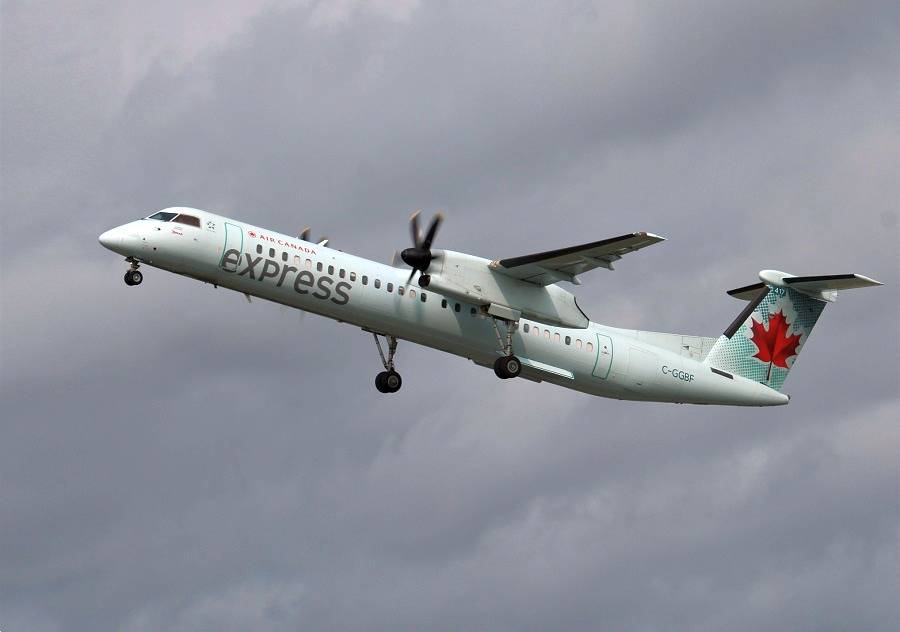 The Dash-8 crew made a routine takeoff, but things started to go wrong when they tried retracting their landing gear. They first got three red and three amber lights. Then, a number of warnings showed that there was something wrong with their hydraulics. The crew got multiple caution lights, including "#2 HYD ISO", "#2 ENG HYD PUMP", "#2 RUDD HYD" and "PTU CONTROL FAIL".
In addition to these caution lights, the crew saw that the pressure on the #2 hydraulic system was at zero psi. The crew went through the "Gear failed to retract" checklist of the Dash-8. The actions they took restored pressure on the #2 hydraulic system. And it also caused the landing gear lights to indicate three green, plus it cancelled nearly all caution lights. However, the "PTU CONTROL FAIL" light remained.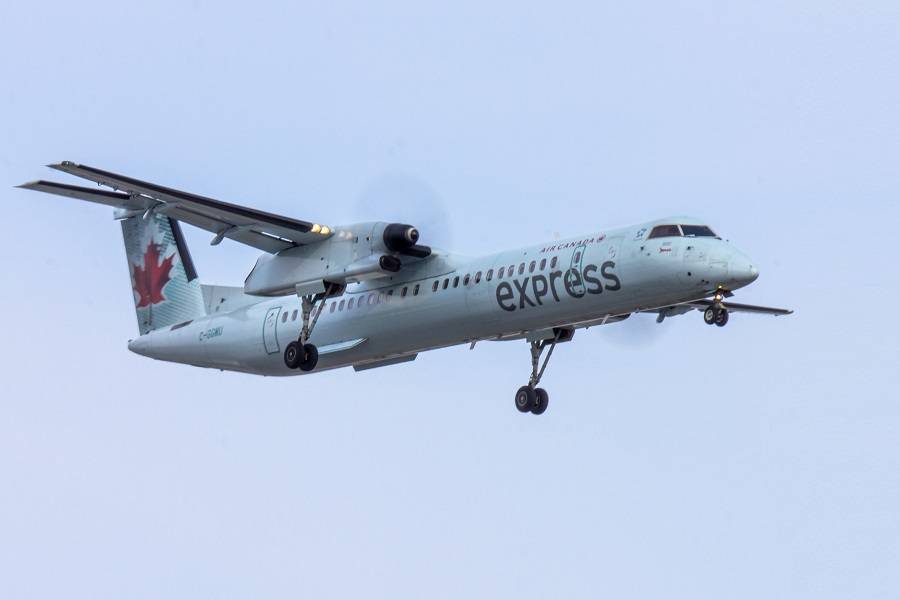 Dash-8 Presses On With Gear Down
Having completed the checklist, the Jazz crew decided to fly their Dash-8 to Vancouver, with the gear down. Obviously, this meant that they had to fly somewhat slower, and lower. What would have been a 40-minute flight, ended up taking a bit over an hour. The crew landed in Vancouver with no further incident. But it's worth pointing out that Dash-8 passengers can see if the landing gear is up or down in flight.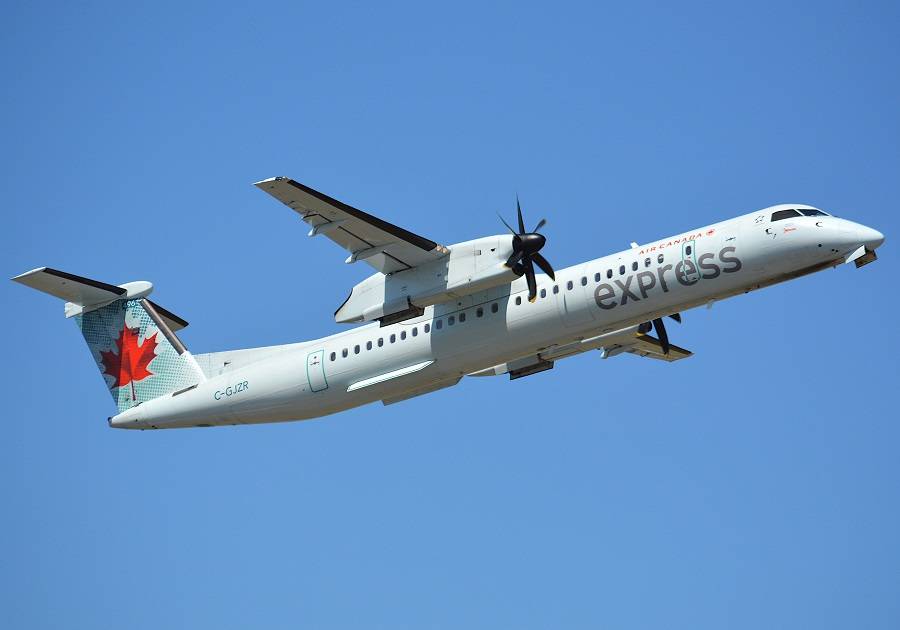 The remaining caution light was extinguished after landing. Afterwards, maintenance crews found that there was a lot of air in the #2 hydraulic system. They then bled and serviced the system. The Dash-8 engineers performed several gear swings on the ground, finding no further faults. Since then, it appears that the aircraft has returned to normal service.
This aircraft is a Bombardier (now de Havilland) DHC-8-402Q, with registration C-GJZR. It is fourteen and a half years old. Jazz Air began operating the aircraft in 2016. Before then, it spent time in the fleets of Lynx, Frontier and Republic, in the United States.