A Boeing 737-400 freighter started its take-off roll in Portugal, while there was a car on the runway! The two came within 300 metres (984 feet).
The incident happened on the 27th of April, in Porto Airport (LPPR). The aircraft was a 29 year-old ASL Airlines Boeing 737-476(SF). The aircraft was performing cargo flight FDX4959, to Liege (EBLG) in Belgium. Liege is one of Europe's principal air freight hubs. ASL was operating this flight on behalf of FedEx, as the flight number prefix shows.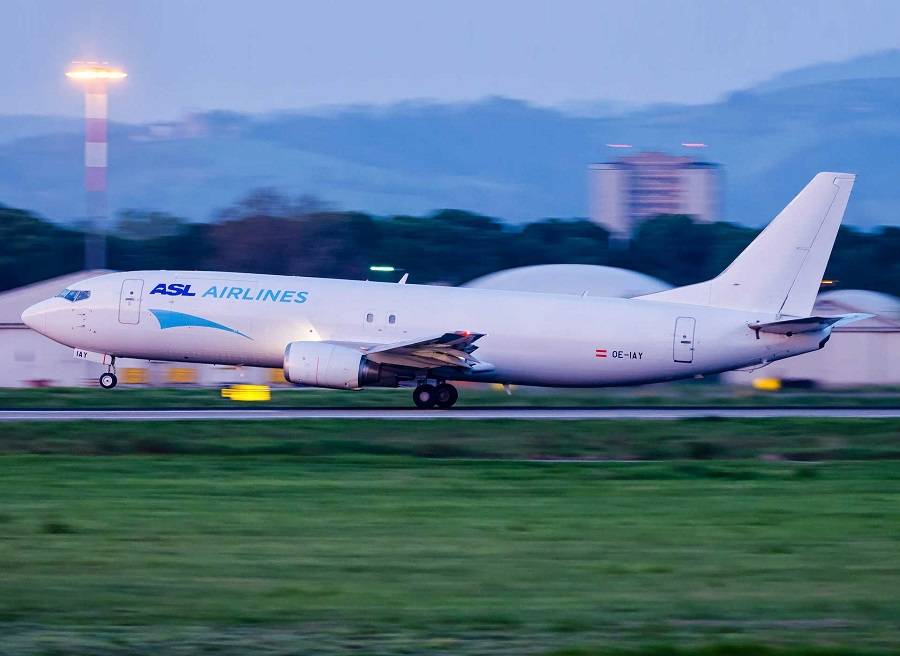 Meanwhile, a follow-me car was on the runway already 12 minutes before the ASL Boeing lined up for take-off. It was performing a scheduled runway inspection, and had received clearance from the tower to enter. It did so from the threshold of runway 35 (south), working slowly towards the threshold of runway 17 (north). There is a turnaround pad on this end of the runway, that the car also inspected.
This was taking place at night time. At approximately 21:47 local time and with the car still on the runway, the 737-400 crew asked for its take-off clearance. A possible factor is that the aircraft was not going to start its take-off roll from the beginning of runway 35. They would take off from Intersection D. In any case, the aircraft started its roll after getting clearance from the tower.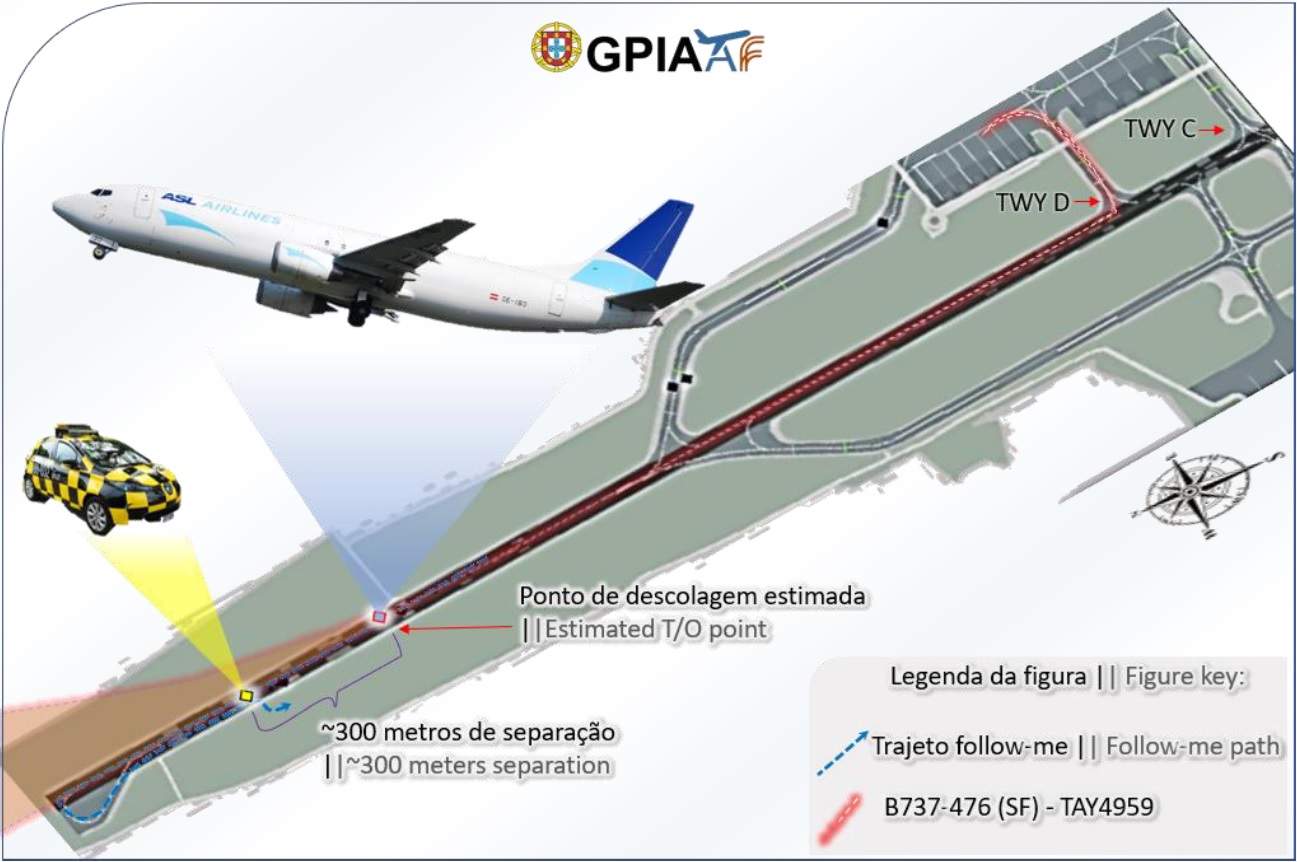 Car Crew Still On The Runway
At this point, the crew in the follow-me car were turning back south, at the north end of the runway. They could see strong lights on the runway centerline, towards the far end of the runway. Plus, they could tell that these lights were moving! They queried the tower on radio, whether an aircraft was lining up on runway 35.
The tower reported that there was an aircraft on its take-off roll, and instructed the car crew to vacate "to the left edge of the runway". This the car crew did. From their point of view, the aircraft crew stated that they saw two lights near one side of the runway. However, in the night environment, they both assumed they were part of the runway edge lights. But they did see the car as they flew past it. When inquiring the tower, the controller responded that there had been a misunderstanding.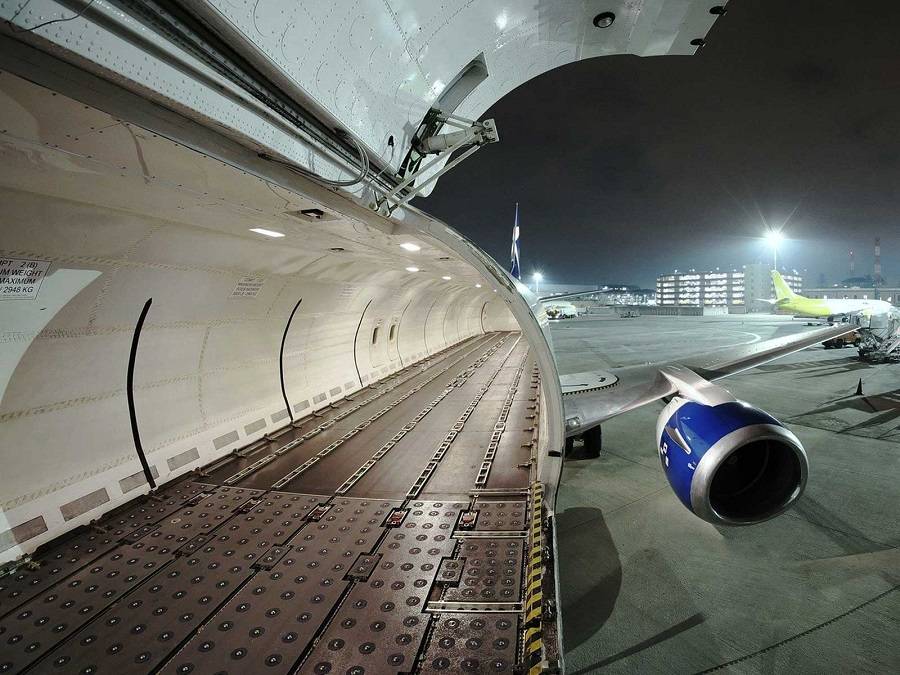 From the point of view of the crew in the follow-me car that was on the runway, its distance to the aircraft got to within 300 metres. Preliminary analysis with ground radar agrees with this estimate. The aircraft continued its climb and the rest of its flight, arriving in Liege without further incident.
The Portuguese Air and Rail Accident Prevention and Investigation Authority (GPIAAF) is investigating this incident, as their notice explains HERE.