The crew of a 737-300 experienced a runway overrun when their aircraft skidded sideways off the paved surface, in rainy conditions.
The incident happened on Friday, the 22nd of October. It involved a 737-300 freighter, performing flight JT667 from Wamena Airport (WAJM) to Jayapura Sentani Airport (WAJJ), in Indonesia. The operator was Jayawijaya Dirgantara, an Indonesian cargo airline. The link between Jayapura and Wamena appears to be the airline's main operation.
The aircraft arrived at Jayapura at approximately 9:30 am local time, landing on runway 30. Unfortunately, the crew of the 737-300 was unable to stop the aircraft normally, experiencing a runway overrun. The reasons for this incident are not yet clear. But according to available METARs, there was light rain at that time. However, the runway was wet from earlier:
WAJJ 212300Z 17002KT 5000 RA SCT011 25/23 Q1013 NOSIG=

WAJJ 212330Z 17003KT 5000 RA SCT011 25/22 Q1013 NOSIG=

WAJJ 220000Z 00000KT 7000 -RA SCT011 25/22 Q1013 NOSIG=

WAJJ 220030Z 14003KT 8000 -RA SCT012 26/23 Q1013 NOSIG=

WAJJ 220100Z 15004KT 9999 SCT012 26/23 Q1013 NOSIG=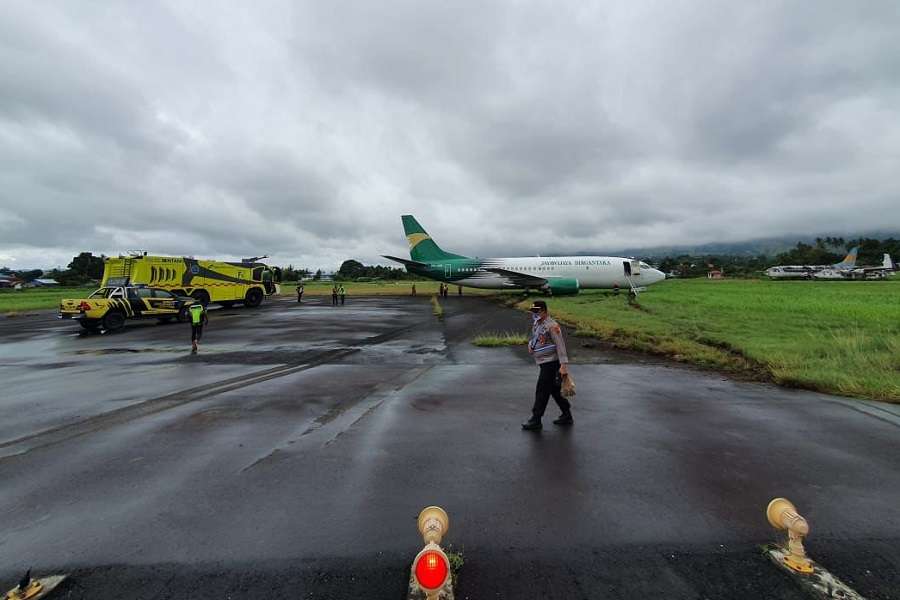 Runway Overrun: 737-300 Skidding sideways
During its runway overrun, the 737-300 skidded sideways for at least 50 metres (164 feet) beyond the runway threshold. The aircraft ended up with all wheels beyond the paved runway area. This caused the temporary closure of runway 12/30. And this is the only available runway at Jayapura. But interestingly, the aircraft suffered only minor damage. There were no injuries to the crew on board.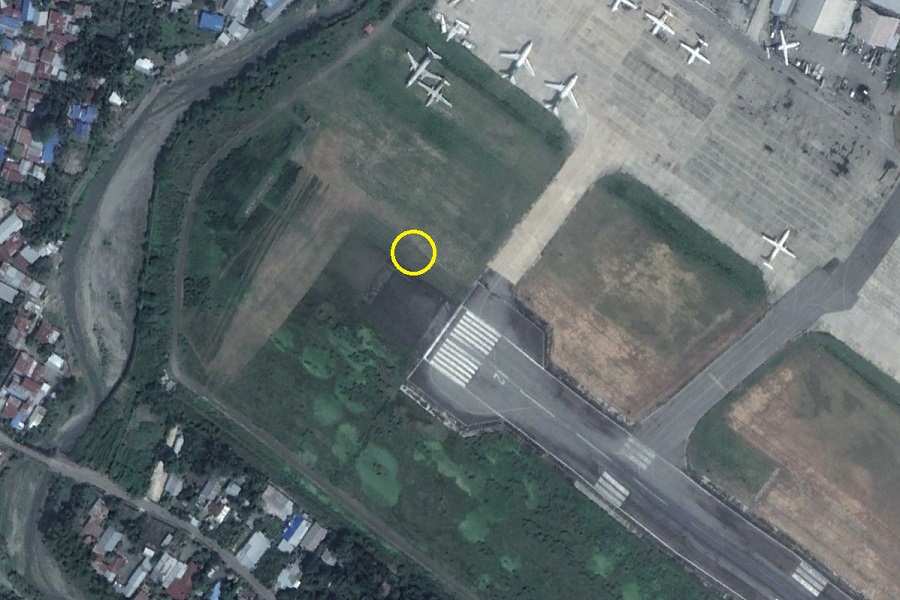 It is not clear if the crew skidded sideways deliberately. The area immediately after the runway is densely populated. In any case, after its runway overrun, crews towed the 737-300 away from the runway. The airport resumed service at 12:50 local time, three hours and twenty minutes after the incident. The aircraft is still on the ground in Jayapura, as of this writing.
The incident aircraft is a Boeing 737-3YO(SF), with tail number PK-JRB. Before its runway overrun, this 35-year-old 737-300 already had a colourful history. It has served operators in north and south America, Europe, Asia and Africa.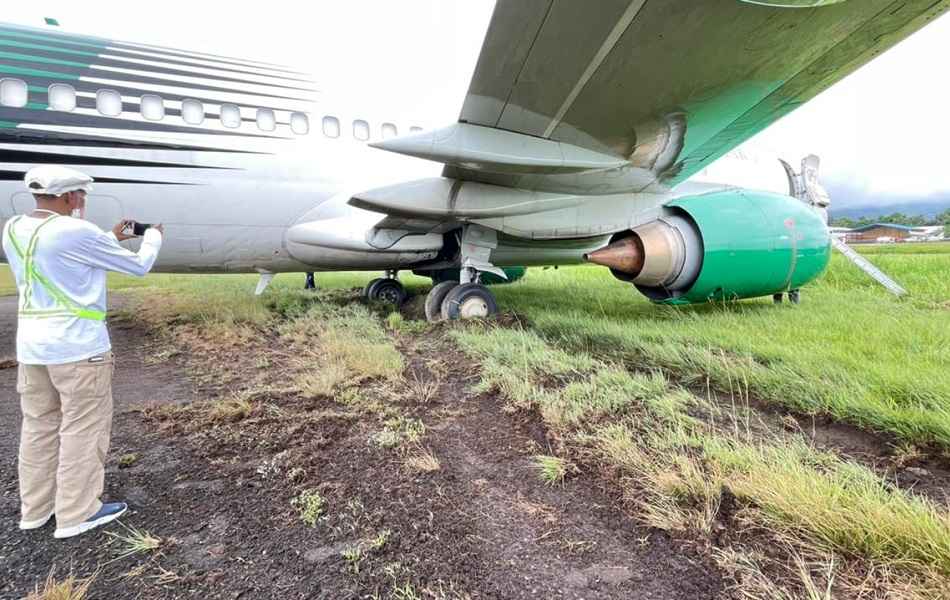 Interestingly, Jayawijaya Dirgantara has operated another 737 with the same tail number, a 737-200. This was the airline's first jet, and they still own it. However, it is in storage. The airline presently owns two other aircraft, both 737-200s in cargo configuration.