The crew of the unique Antonov An-225 had to deal with a malfunctioning sensor in their landing gear, as it came in to land a few days ago.
The incident happened on the 9th of January, although the company first wrote that it occurred on the 10th. It involved flight ADB3003, which Antonov Airlines operated with the one and only An-225 "Mriya" (Dream). This flight was from Istanbul Airport (LTFM) in Turkey to Rzeszow Jasionka Airport (EPRZ) in Poland.
It was Antonov Airlines itself that broke the news of this gear issue of its An-225 freighter. The plane was in the process of landing in Rzeszow when the incident happened. That landing was already attracting attention, as Polish aviation fans had gathered to see the jet. And even though the morning's low-lying fog limited their (and the pilots) visibility, the spectacle was still impressive.
However, the crew of the An-225 had to deal with a broken weight-on-wheels sensor, on the right main gear. It is not clear if the crew knew of the problem before touching down in Rzeszow. Weight-on-wheels sensors are crucial because the operation of several key systems depends on their readings. But in any case, the airline stated that the failure did not affect the safety of the flight and landing.
An-225 Gear Issue – A Quick Fix?
Antonov said that the bolts fixing the sensor to the right main gear of the An-225 were cut. Two days later, the company reported that its engineering crews had repaired the aircraft. It flew again just before 5 pm on the 11th of January, heading to Tianjin Binhai International (ZBTJ) in China. The airline has continued operating the aircraft; as of this writing, it is in Athens (LGAV), Greece.
Before the pandemic, Antonov had put this iconic aircraft in storage for several months. But during the summer of 2020, with cargo operations worldwide getting into high gear, Antonov returned its An-225 to service. The aircraft's registration is UR-82060 and it is presently just over 33 years old. As a design, it is a derivative of the An-124.
As we have seen, this aircraft started life as a space shuttle carrier for the Soviet 'Buran' vehicle. Originally, the plan was to use the plane to carry this plus other rocket components. Also, there were plans to use this plane to air-launch rockets to orbit. However, it is not clear if this was a Soviet-era goal or a more recent idea.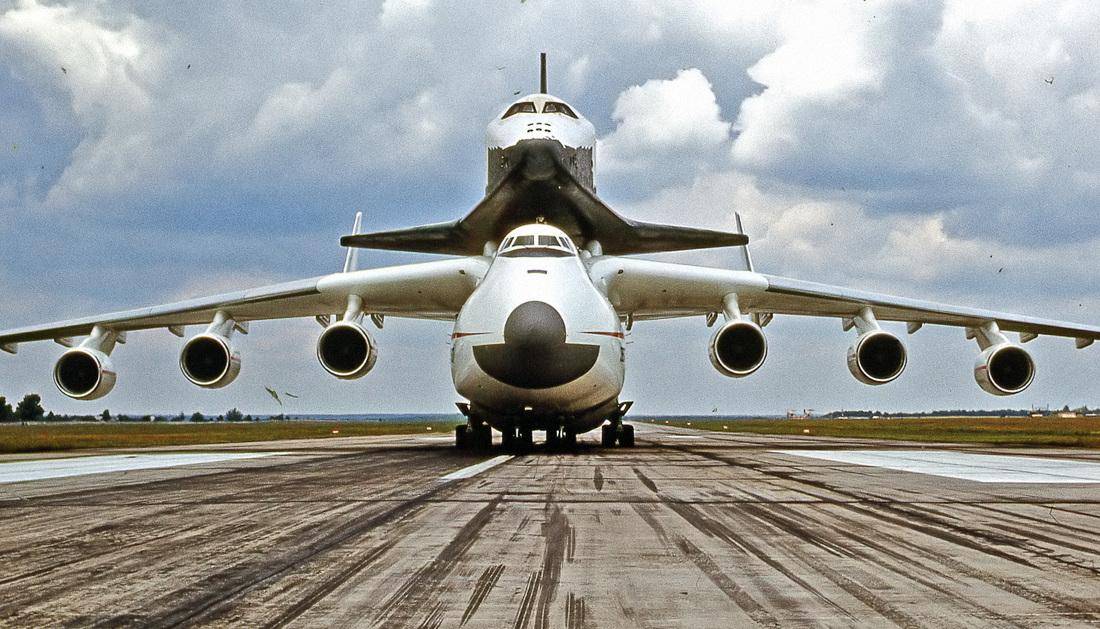 In any case, this is the biggest-ever commercial aircraft in service, and the heaviest aircraft ever made. A second partially-built aircraft exists, incorporating some design differences. There have been attempts to put this second An-225 to service over the years, with new avionics and other gear. It would certainly be an expensive undertaking. But with enough demand for oversize cargo, it could still happen!