The crew of an American Airlines flight rejected their take-off when their 737 suffered two high-speed tyre blowouts. There were no injuries.
This incident happened on Tuesday, the 15th of February. It involved flight AA-2829, from New York's John F. Kennedy International (KJFK) to Phoenix Sky Harbor International (KPHX) in the United States. This is a daily service, leaving JFK just after 6 pm local time. The Tuesday flight was right on schedule, lining up with runway 31L at 6:07 pm.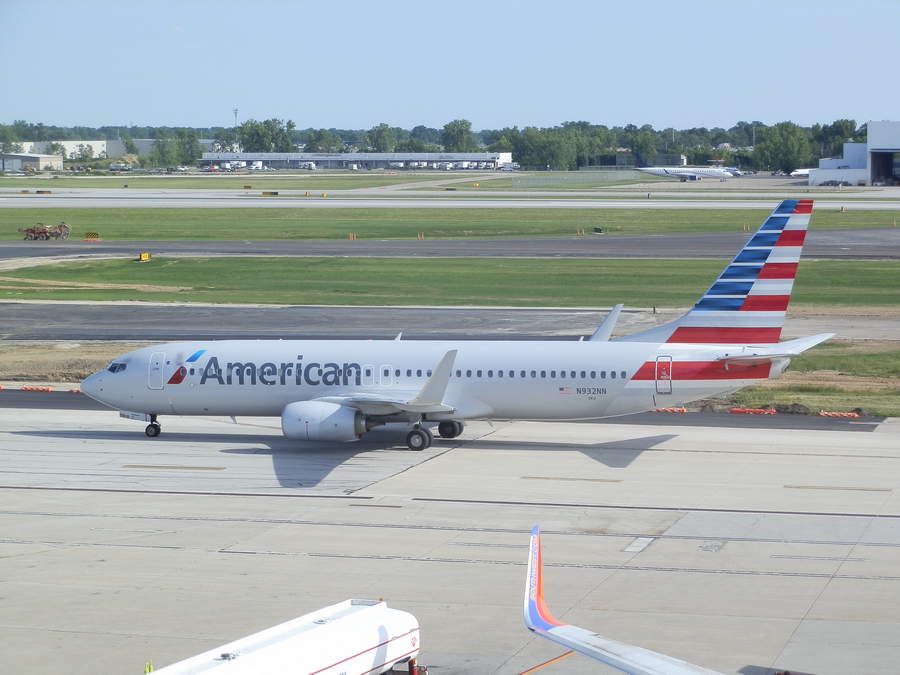 The crew of the American Airlines 737 lined up at the beginning of the generous displaced threshold of runway 31L. But as they accelerated down the runway, two tyres blew at high speed. This caused the crew to abort the take-off. We don't know what the aircraft's airspeed was at the time. But its ground speed was between 90 and 95 knots, according to flight-tracking websites.
In total, the take-off run of the American Airlines 737 was about 1,650 metres (5,410 feet). The aircraft stopped safely, just past taxiway L. Subsequently, photos showed that the aircraft's two tyres on the left main gear blew. The aircraft was sitting on the rims of these wheels and was unable to move. Plus, it appears that the blowout(s) caused further damage to the gear leg and the gear door.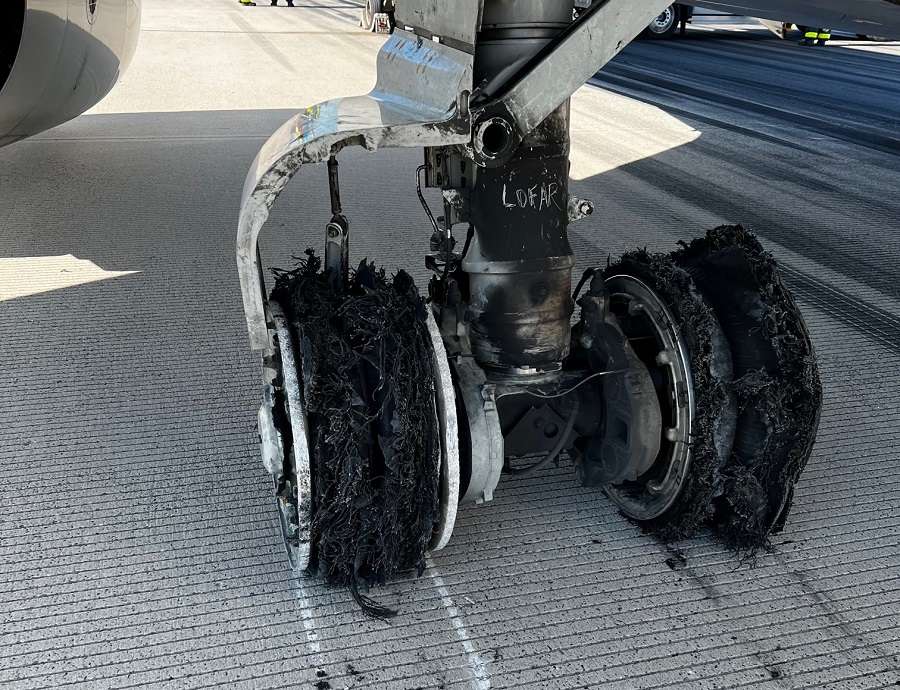 American Airlines 737 – How Much Damage?
On board the American Airlines flight were 142 passengers and 6 crew. Early reports suggested that an evacuation took place. But it later emerged that the passengers and crew exited the plane on the runway using airstairs. The flight's passengers later boarded another American Airlines 737. They reached their destination about four and a half hours late.
On the next day, the FAA reported that the double blowout caused damage beyond the plane's landing gear. And this isn't surprising. At a speed of 90 knots, two exploding tyres can release a substantial amount of energy. In similar incidents at even higher speeds, we've seen that tyre fragments have managed to travel forward, past the engines. And some of these fragments got in one of the engines, on one occasion.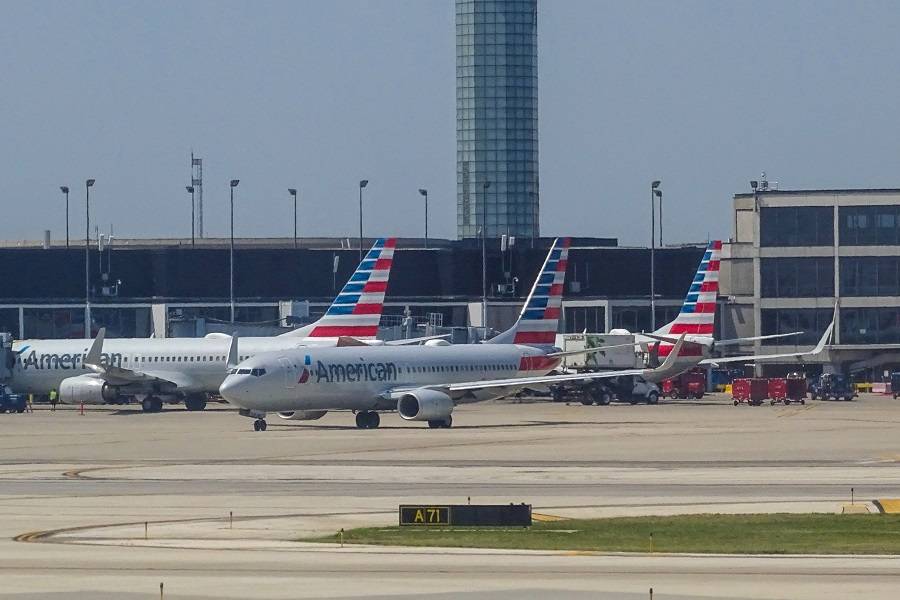 In this case, tyre fragments hit the left wing and fuselage of the American Airlines 737. However, the FAA did not elaborate on the extent of this damage. But it rated the event to be an incident. Also, the agency did not offer any clues as to why the two tyres exploded. An investigation will show if this had to do with tyre pressures, or perhaps foreign object damage.
The incident aircraft is an American Airlines 737-800, with tail number N344PP. It is just over four and a half years old, entering service in August 2017.