An Air Baltic A220-300 had a runway excursion after landing, in difficult weather. Fortunately, none of the occupants got any injuries.
The incident happened on Friday, the 3rd of December, and involved Air Baltic flight BT-102. It flew from Stockholm Arlanda (ESSA) in Sweden, to Riga International (EVRA) in Latvia. As its name suggests, Air Baltic is operating from bases in the Baltic states, including Riga. However, the airline has plans to expand to bases elsewhere.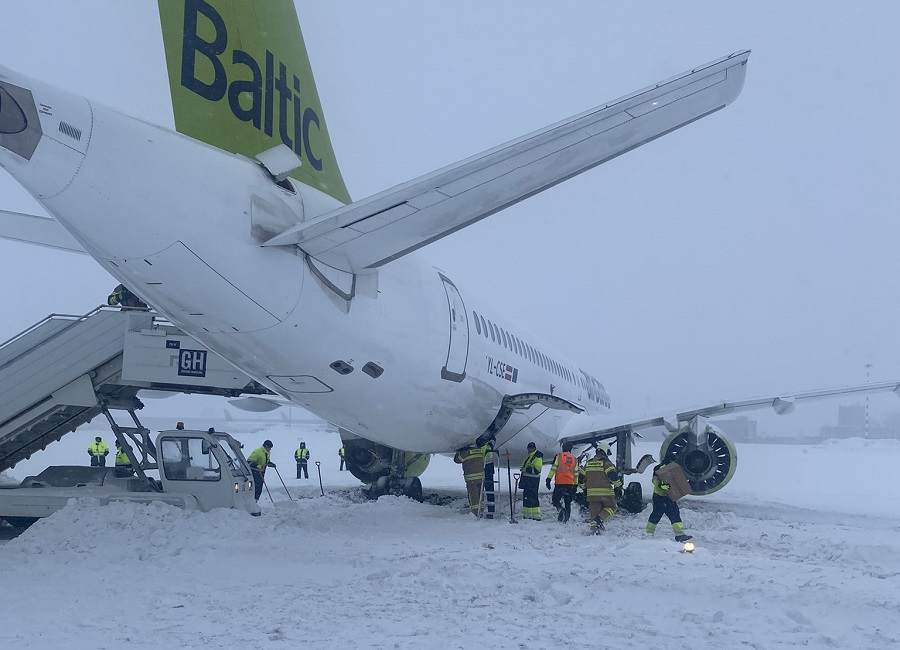 The otherwise uneventful flight from Stockholm lasted under 50 minutes, although it had departed over an hour late. The aircraft landed on runway 36 in Riga. At this time, the circumstances around the runway excursion of the Air Baltic flight, are not entirely clear. Riga has a high-speed taxiway (D) for planes landing on runway 36. However, it seems that the aircraft began sliding well before that.
According to reports, the Air Baltic Airbus had its runway excursion approximately 1,700 metres (5,580 feet) from the runway threshold. The sliding, in icy conditions, had lasted a significant amount of time, according to passenger accounts. In any case, the aircraft was travelling rather slowly, when it left the paved surface. The jet stopped nearly perpendicular to the runway.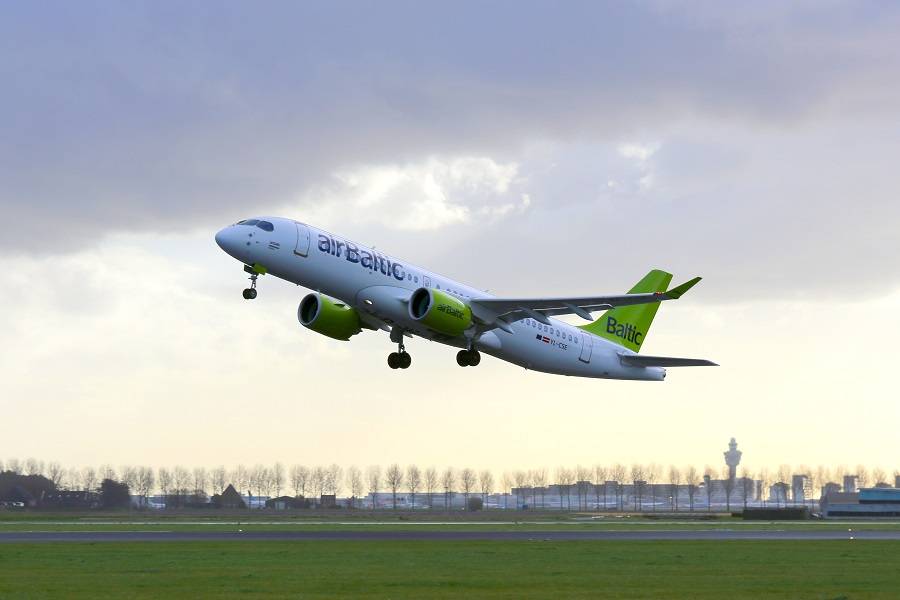 A
ir Baltic Runway Excursion – The Aftermath
The Air Baltic pilots notified the tower that they had a runway excursion and their approximate position. There was no need for an evacuation. Eventually, passengers got off the aircraft using airstairs, from the left rear door. This portion of the aircraft still overhung the paved surface, making it possible for rescue vehicles and buses to approach. In total, there were 44 passengers and crew on the aircraft.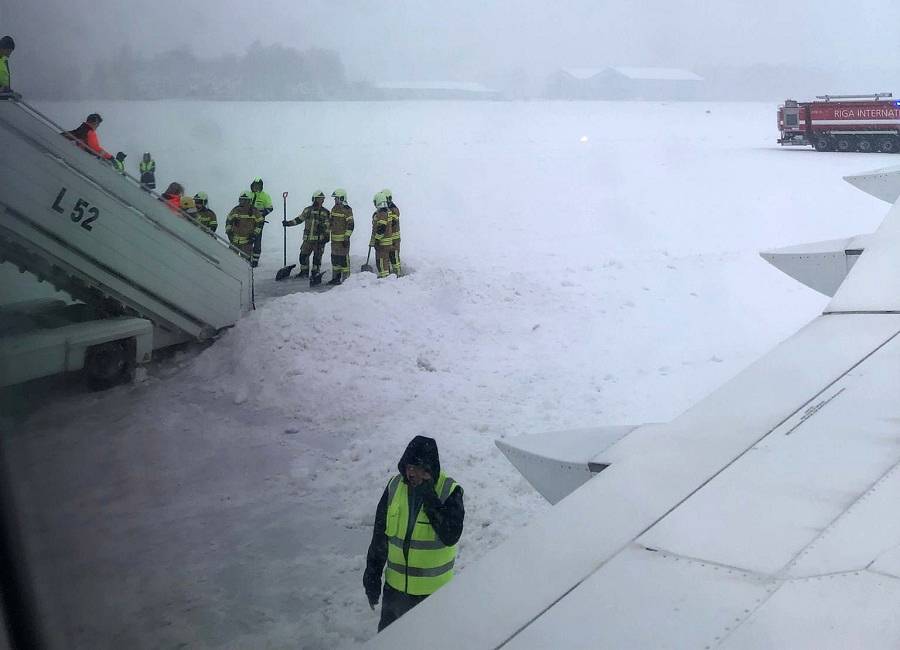 18/36 is Riga's only runway. So, with the Air Baltic aircraft blocking it, the airport had to close for some time. It appears that a considerable amount of snow had fallen in the area prior to the incident. The temperature was at -2 degrees C (28°F). A statement from airport officials cited poor visibility as a key factor in the occurrence.
As of this writing, the Air Baltic aircraft has not flown again, since the runway excursion. It is an Airbus A220-300, with tail number YL-CSE. It is 4.5 years old, having joined the airline in June 2017. Air Baltic has named it "Kuldīga", after a town in western Latvia.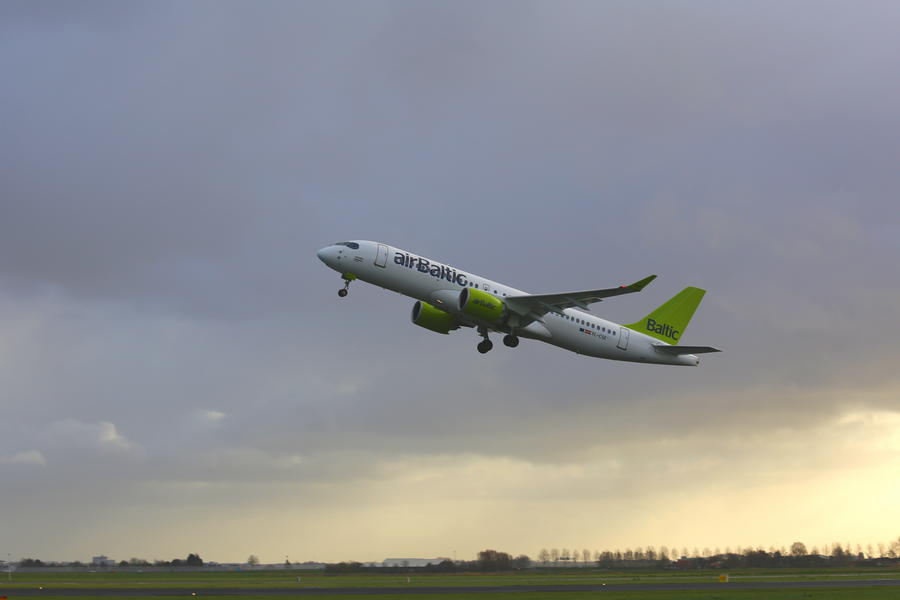 Winter conditions are catching out some crews, and some airport authorities as well. But fortunately, the vast majority of the events we see are at low speeds, with minimal if any damage.