An Aerosucre 737 freighter had to return for an emergency landing at its origin airport, because the its main cargo door opened in flight.
It is not a common occurrence, but we have certainly seen it before. The 737 in this incident belongs to Aerosucre Colombia. The aircraft was taking off from Mitú Fabio Alberto León Bentley Airport (SKMU), in Vaupes, Colombia. The flight's destination is not clear, however the airline flies regularly between Mitú and Bogota International (SKBO).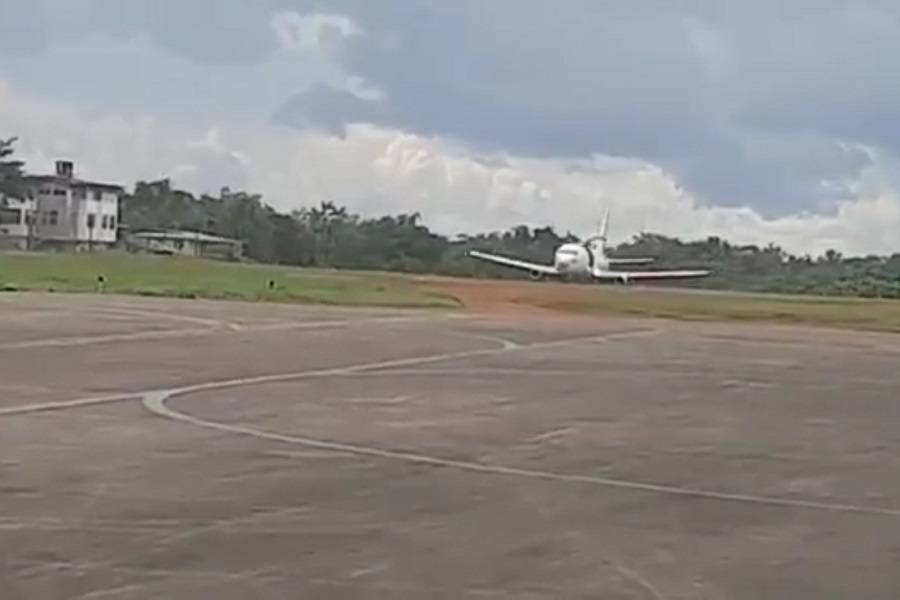 Early information indicates that the cargo door of the Aerosucre 737 opened shortly after take-off. Video from the ground shows that the flight crew were able to return the aircraft for a successful landing at runway 20 in Mitú. There are no reports of any injuries. We don't know the number of occupants on board.
Aerosucre 737 – Not The First Mid-Air Cargo Door Opening Incident
Unlike other such instances, the cargo door of the Aerosucre 737 did not "lock" open beyond its normal opening position. This is something we saw with two separate 757s, whose main cargo doors opened mid-flight. In those aircraft, a fault (a short-circuit from melting ice/snow, in one case) caused the door to open after take-off.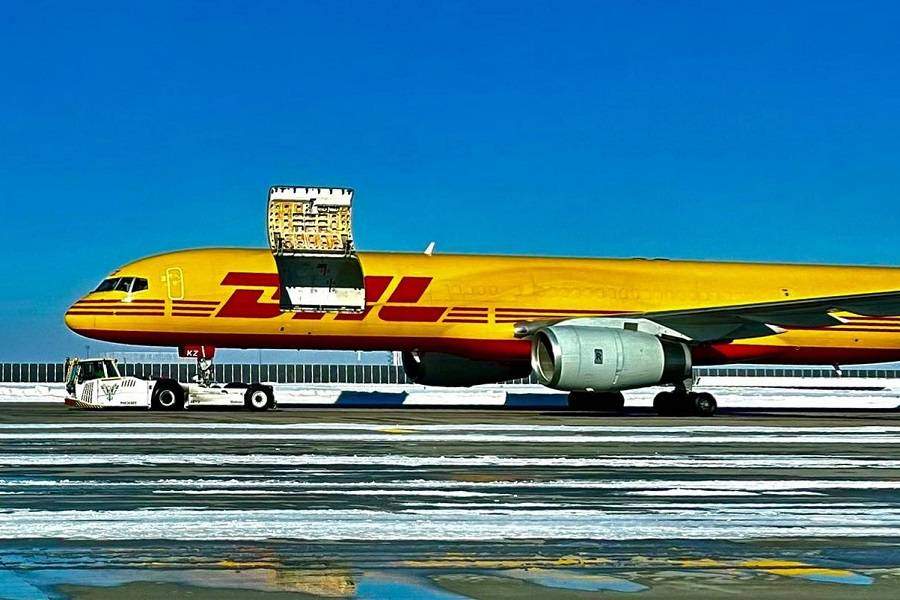 The two 757s had their incidents at 5,000 feet and 6,600 feet respectively. This is high enough for some pressure differential to build in the cabin. So when the door mechanisms released inadvertently, the doors blew open with some force.
By contrast, the landing video shows the door of the Aerosucre 737 "flap" freely, opening and closing. It opens a lot during the flare, before closing almost completely after touchdown. It could almost perform double duty as an overlarge and rather impractical angle-of-attack indicator…
https://twitter.com/JacdecNew/status/1429351243957383180?s=20
The Aircraft
More seriously, authorities will need to take a close look at the circumstances that made this incident possible. Cold weather doesn't appear to have been a factor in the case of this Aerosucre 737 and its mid-air cargo door incident. The aircraft, tail number HK-5026, is over 40 years old. It has flown for Lufthansa, Modiluft (India) and LAN, to name a few. It first operated in the cargo role in 2009, for Chile's Sky Airline. Aerosucre have operated it since 2013.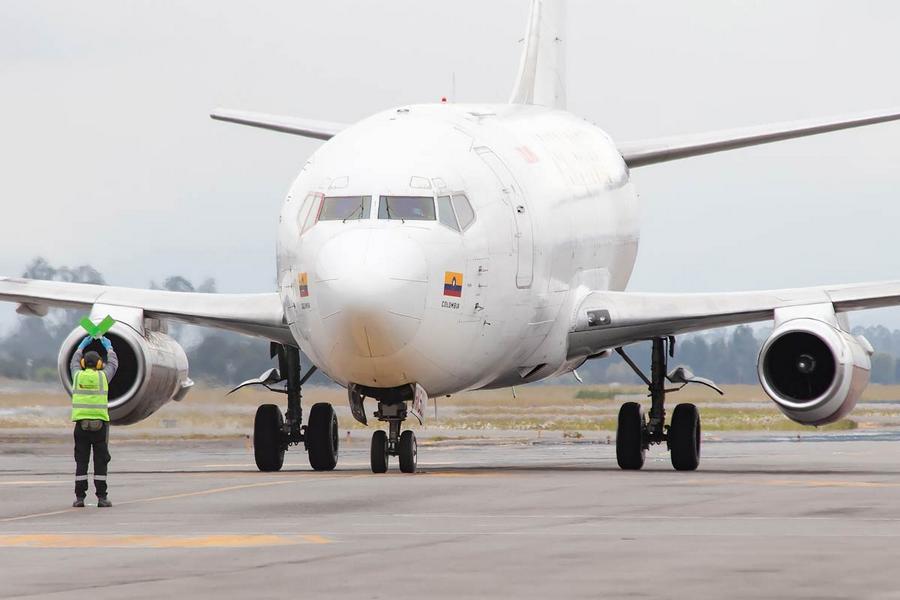 Unfortunately, Aerosucre has featured in several previous accidents and unusual flying videos. And in some of these incidents, the cargo aircraft in question also had passengers.