Despite a diversion for bad weather, the crew of an A320 flew through a storm, with their aircraft suffering substantial damage as a result.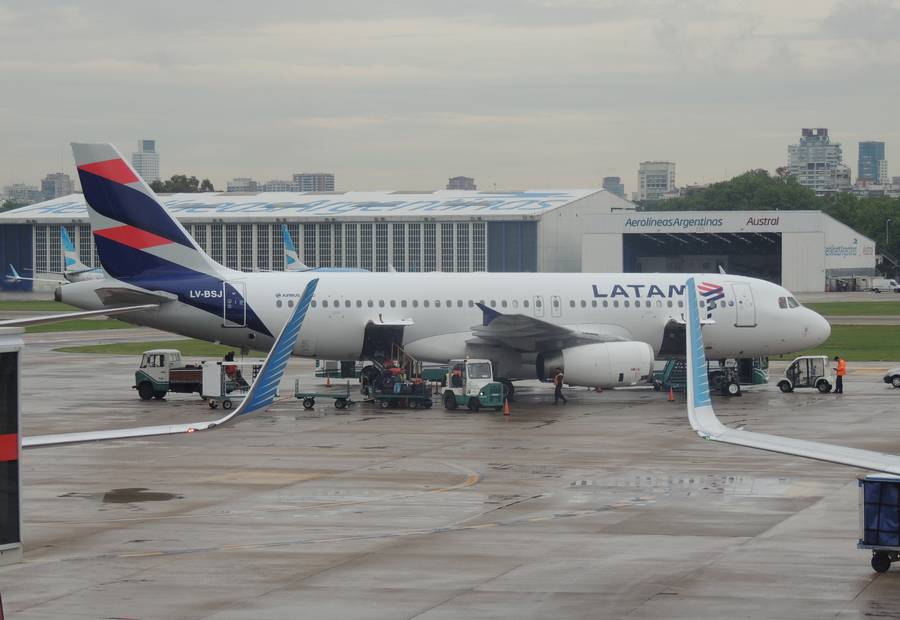 This incident took place on Wednesday the 26th of October this year, or the 27th if we go by UTC instead of local time. It involved flight LA-1325, a daily LATAM service that departs from Santiago International Airport (SCEL) in Chile. The flight's destination is Asuncion Silvio Pettirossi International Airport (SGAS) in Paraguay. Usually, the flight takes a bit over two hours.
On the day that this flight suffered its storm damage, the 180-seat Airbus A320 only had 48 people on board. The flight departed from Santiago with only a short (10-min) delay, using runway 17R and climbing to FL350 in cruise. But the conditions at their destination were quite challenging. The crew arrived there finding a thunderstorm, with winds gusting to 40 knots.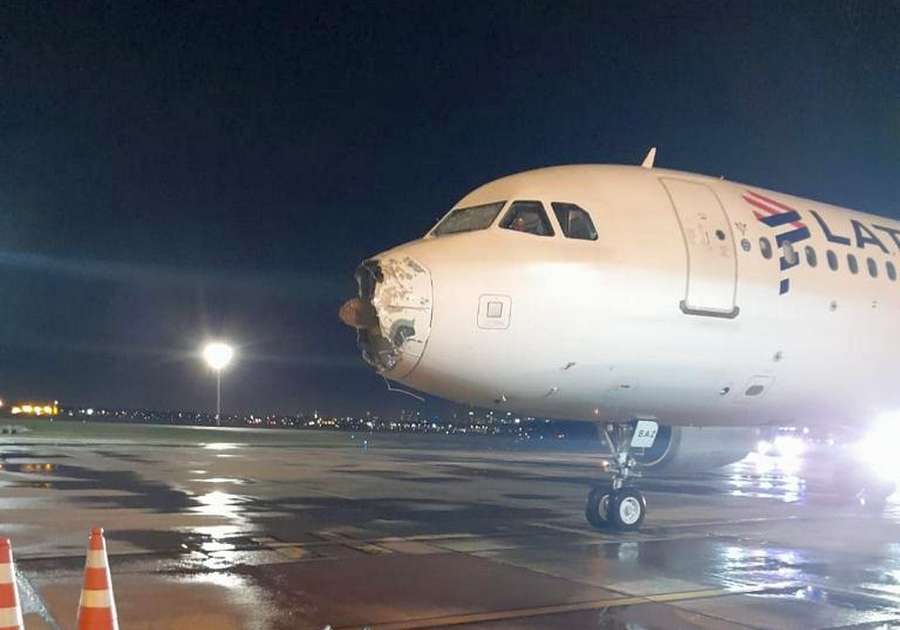 But this arrival was not when the A320 suffered this storm damage. The LATAM crew made an approach to runway 20 in Asuncion but went around at around 2,000 feet AGL. They then diverted to Foz do Iguacu International Airport (SBFI) in Brazil. They touched down on runway 33 uneventfully, about 40 minutes after abandoning their approach in Asuncion.
LATAM A320 Damage – Where Was The Storm?
The crew spent over three hours there, waiting for conditions in Asuncion to improve. But the weather at their diversion airport was starting to worsen, as they departed. We don't know at which point in this second flight the A320 suffered this storm damage. The crew climbed to only FL240, the flight lasting nearly one hour and fifteen minutes.
https://twitter.com/sgaspotting1/status/1585574680093724673?s=20&t=BqZnXGMCZG9gsEwTUmDu1g
An onboard video shows all cabin lights failing during the event. There are also pictures showing that the Ram Air Turbine (RAT) was deployed during the flight. There is no report of either of the engines failing. However, the aircraft may have temporarily suffered generator failures, if it was hit by lightning.
The LATAM crew landed their A320 on runway 20 at Asuncion, after suffering substantial damage in the storm. Both windshields had multiple hits from hail, while most of the aircraft's radome was broken and missing. Fortunately, nobody on board suffered any injuries. As of this writing, the aircraft has not flown again since, nearly five days later.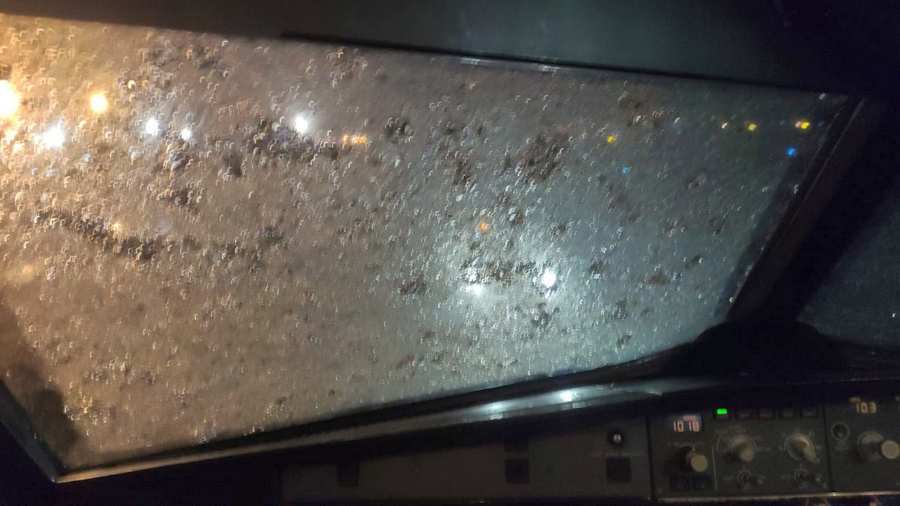 This jet is a ten-year-old Airbus A320-200, with registration CC-BAZ. Its first operator was LAN, with the aircraft passing on to LATAM Chine in 2016, following LAN and TAM's merger.
Check out these latest videos from Mentour Pilot and Mentour Now on YouTube!