A UPS 767 crew lost an engine shortly after departure – but somewhat unusually, they decided not to return to their origin airport, to land.
This incident happened on the 5th of March. It involved UPS (United Parcel Service) cargo flight 5X-108. This is a regular multi-leg trip, from Chicago to Anchorage, to Tokyo, to Shanghai. The incident would have been from Anchorage Ted Stevens International (PANC) in Alaska, USA, to Tokyo Narita (RJAA) in Japan.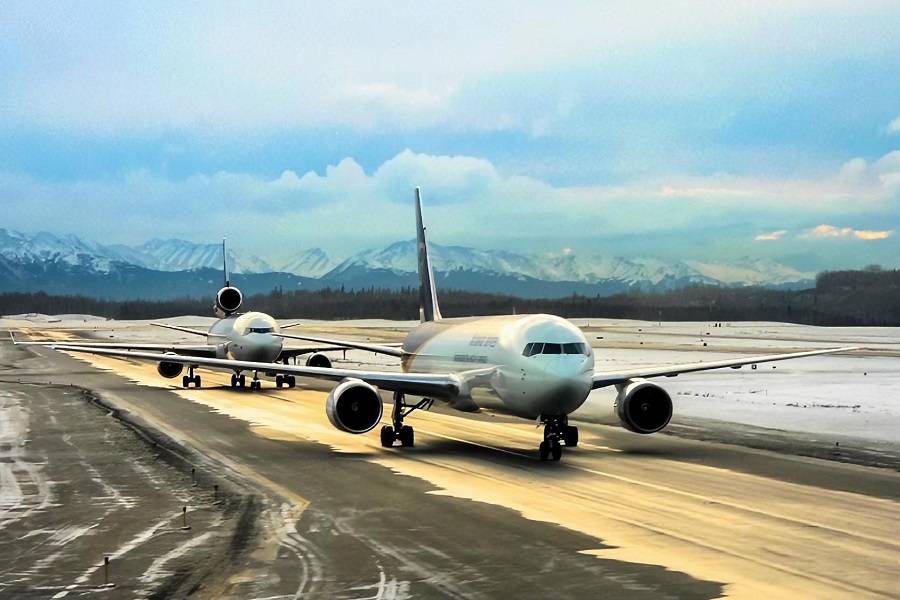 The crew used runway 07R to take off, for their overwater leg towards Japan. But while they were still over land, the right-hand engine of their 767 appeared to suffer a series of compressor stalls. The engine emitted loud bangs and flames, so the crew eventually had to shut it down, according to reports. But interestingly, the crew did not set up an approach back to Anchorage.
A look into the flight shows that the UPS crew briefly levelled off at 4,000 feet. But they did not enter a hold near their departure airport. Just two minutes after reaching 4,000 feet, they diverted, turning north. They decided to land their 767 and its misbehaving engine in Fairbanks International (PAFA), also in Alaska. So they climbed to 15,000 feet, taking about 45 minutes to get close to Fairbanks.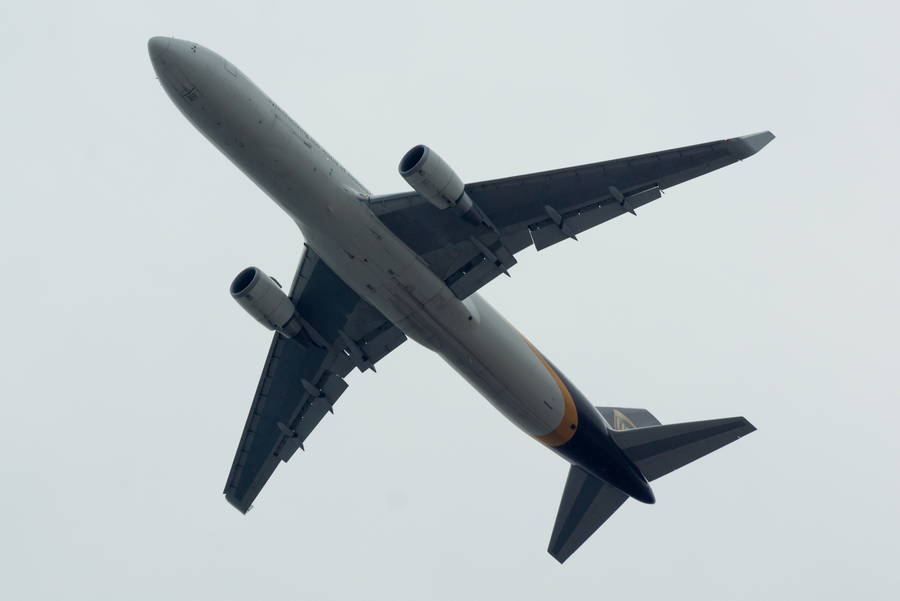 767 Crew Land After Engine Trouble
Once near to their destination the crew entered a hold, lasting approximately half an hour. It is not clear at what point in the flight they shut down their right engine, but they eventually brought their 767 in for an uneventful landing on runway 02L. In total, the flight lasted about one hour and thirty-five minutes.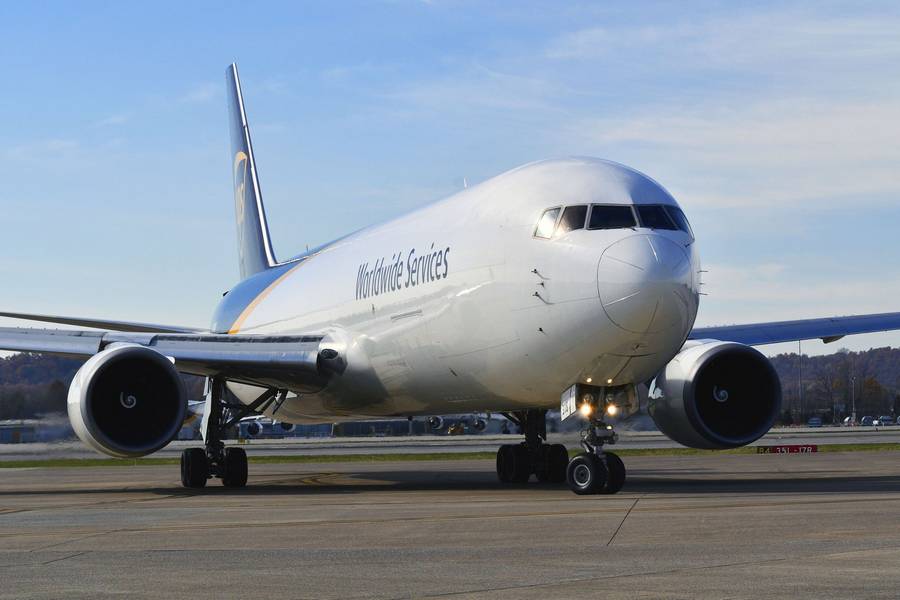 So, why did this 767 crew decide to divert after their engine issue, rather than land immediately? A look at the weather conditions at both airports offers a good clue:
PANC 052001Z 04005KT 1/4SM R07R/2400VP6000FT +SN FEW004 OVC009

PAFA 052053Z 00000KT 10SM SCT080 BKN110 OVC150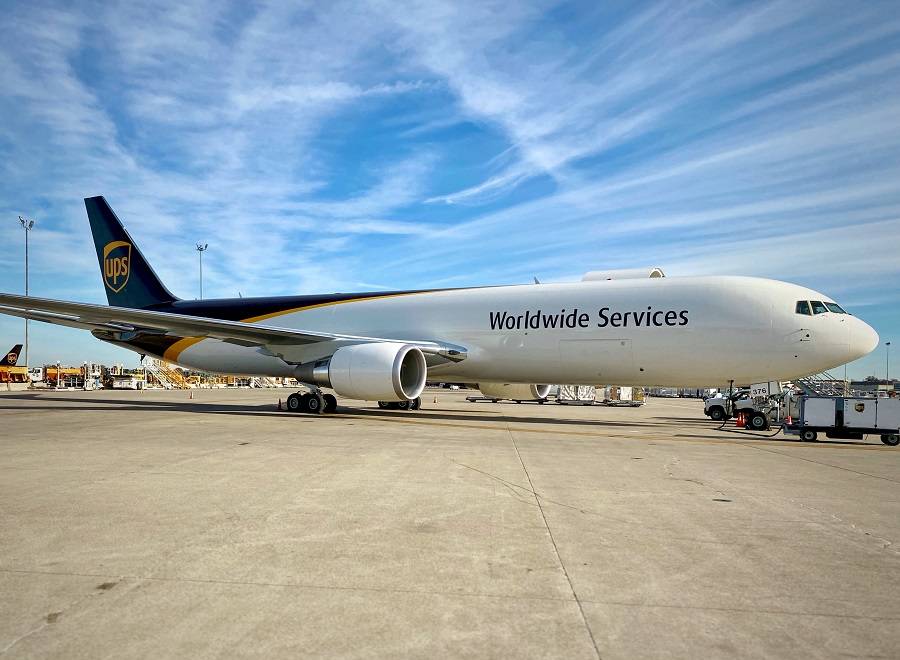 It seems that visibility in Anchorage was so bad that the crew had briefed diverting to Fairbanks, in case of trouble. As of this writing, the UPS 767 is still in Fairbanks, over two days after the engine issue forced the crew to land there. It is a Boeing 767-300F, with tail number N318UP. The aircraft is 24 and a half years old, with UPS being its only operator.